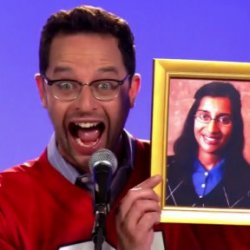 Greekeye
---
Member since 30 June 2014 | Blog
Recent Activity
What about Jashon Cornell and Justin Hillard?
I went to the game yesterday and besides Russell and Thompson we did not look good. We do not play fundamental basketball. We do not box out, follow our shots, and for some reason we can't make a FREE THROW! I am not expecting a run for the title this year (I can do with the one we received recently) but we need to pick it up if we are going to be an Ohio State team that can compete with the big boys. By the way good game Russell, you played awesome last night!
Go Buckeyes!
Where's that Alabama guy who was talking sh$@ with his video?
Grown men talking shit about a 19 year old on the Internet. Don't pay them any mind Jalin. Pick it up next game. Go Bucks!
I talked to my cousin who goes to St. Xavier in Cincinnati and he said the word around the school is that Hilliard is ours! Go Bucks!