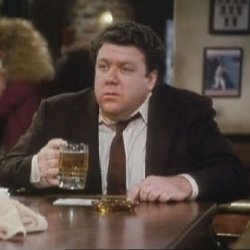 GreatLakesBeer
---
MEMBER SINCE July 15, 2012
Favorites
SPORTS MOMENT: 2002 NC game
COLLEGE FOOTBALL PLAYER: Eddie George
COLLEGE BASKETBALL PLAYER: Mike Conley
NFL TEAM: Dallas Cowboys
NHL TEAM: Blue Jackets
NBA TEAM: Boston Celtics
Recent Activity
Glad I didn't have to grow up with the last name Yankoff.
The 1OB logo would make a badass shirt.
Best wishes to the Roberts family.
Stipe is full time firefighter.
A TTUN fan was running his mouth saying an Ohio State quarterback has never started in a Super Bowl.'' Yes there has'' I said. He told me he would bet me a $1,000 that there wasn't........Tom Tupa...pay up.
I say 2012 was a good class for in state O-Lineman.
Lets get some more Ohio boys in this class.
True Americans will root for the Cowboys. Mericas Team!!
I had my balls squeezed in a high school football game and the shit was not just fun and games.There was only one team that was notorious for doing this.I'm guessing you played for a team of this caliber.
I'd draft Trent Richardson and Brandon Wedden if I had 2 first round pics.
Well Matt Brown just got added to UFC 201 and will be fighting Jake Ellenberger. So there goes that idea.
Matt Brown vs Carlos Condit would be an awesome match to add to the card. I've always wanted to see that fight and I don't think Carlos has any fights schedule at this time.
If the Cowboys pass on Joey Bosa I'm gonna be one pissed off short fat guy.
Johnny Carson was the best but nowadays Conan's the way to go.
So should she pay you guys royalties or you chalking this one up to free advertisement.
I'm only up right now because I'm to excited to sleep. Season can't get here fast enough.
I was also at this game. The tickets were given to my boss from a company we do business with. The seats weren't good enough in his opinion so I got 3 tickets for free. That was a beautiful beating we put on PSU that night.
My high school football coaches took all seniors to the San Diego State game in 2003. We were 3 rows down from the very top and it was hotter than hell. The highlight of the game was Will Allen's 99 yard INT return for a touchdown.
Thanks again Remy. I love learning about Ohio State history.
Best wishes to his friends and family. R.I.P
Disappointed that that cheetah didn't take down a kangaroo or whatever the hell it is they eat.
If you have 12 teams here something we've done in the past. The league can only draft 4 RB,4WR and 4QB a round. So if 4 RB have gone off the board you have to draft a WR or QB. No limits on TE,K and D.
The greatest card in recent memory. Two flying knee knockouts,the Lawer vs McDonald fight and the much anticipated main event witch didn't disappoint.The night got started out right when Ohio's own Matt Brown won a first round slugfest with a choke. Never have I seen such an electric crowd for a UFC card.