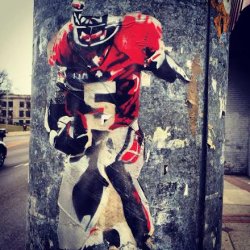 Grayskullsession
---
from Westerville, OH
MEMBER SINCE February 03, 2012
Favorites
SPORTS MOMENT: 2014 Season National Championship
COLLEGE FOOTBALL PLAYER: Cardale Jones
COLLEGE BASKETBALL PLAYER: Aaron Craft
NHL TEAM: Columbus Blue Jackets
NBA TEAM: Cleveland Cavaliers
MLB TEAM: Cleveland Indians
SOCCER TEAM: Columbus Crew
Recent Activity
Throughout the season many people called for the younger true WRs to get more playing time. Looking at the stats for this year I would say that the call should have been made much sooner to make that happen.
And the Jabrill Peppers circlejerk continues. I just cannot for the life of me figure out what these voters are smoking/drinking/snorting/injecting.
Sweet Jesus this is terrifying. Have an upvote.
Can I get a TL;DR please?
If Peppers wins this I will be more triggered than a SJW in a strip club.
B1G DPOY couldn't even catch up to J.T. FUCKING BARRET. The stupidity here is unfathomable.
I wish this shit talking punk played more wide receiver. Would love to see one of our LBs take him out on a crossing route.
According to ESPN's "expert analysis":
http://www.espn.com/college-football/heisman16/
Jerbil doesn't stand a chance.
*cough*
http://www.elevenwarriors.com/forum/ohio-state-recruiting/2016/11/76739/is-jake-moretti-about-to-flip
I'm not disappointed in our record or in the team as a whole.
I'm disappointed in losing to a mediocre Penn State team and the clear lack of player development on the offensive side. Not to mention the clearly awful play calling.
Every football team needs a fat kicker.
Yeah, lets build another statue of this upstanding individual.
He has his own spread offense? What a champ!
This really, REALLY needs to stop. There is no reason tax payer money should go to bailing out any private organization.
We can take both you know.
I love Zeke and Eli, but this boy needs to put down the pipe.
Maybe at the press conference he will yell "OMAHA" and announce that he is returning next season.
You can't teach size, but you can give them a kick in the ass and motivate them. Still have high hopes for this kid.
But thats a 10% discount. THINK OF THE SAVINGS!!!!!!!!!
He hasn't even played a down in college and people here are already calling him a bust.
I love all the people second guessing our coaching staffs recruiting, especially our head coaches decisions.