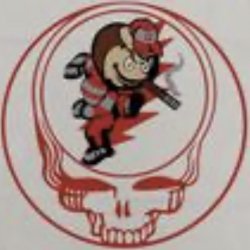 Gratefulbuck
---
MEMBER SINCE November 29, 2012
Recent Activity
They should call the cops on those thieves, bouquet and throw them in jail.
Post a pic of yourself, Maj, so we can all help you look.
I totally get your sediment
Your glass isn't even half full
Haven't red them yet prolly
Real men comfortable in their own skin eat and love quiche. I like mine with assorted fresh fruits. Unless it's lunch or dinner, then a caesar salad. Without the crust it's merely a frittata. Also excellent.
Didn't read that. Or the OP, or the previous comments. Calling it how's I see's it. :-)
Got a couple runs back, it's a ball game. Hear those tunes being played cutting out to commercials between innings?
Your boy Glasnow isn't helping himself much. Walking guys again.
Fields and Garret. Heard it here first.

Honorable Mention: Wilson
You'd be Indiana too if you made that play
He would've got the shaft if they overturned it
He showed some balls pulling that out
It's not like anyone's going to miss a putt on purpose, just to narrow the gap
Welp. Hate to say it.... knee was down. Whoops. LOL