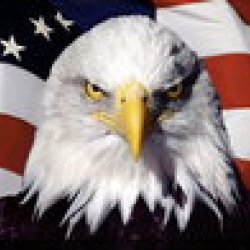 GranvilleBuck
---
MEMBER SINCE February 22, 2014
Recent Activity
Seabiscuit. One of the great sport movies of all time.
Congrats to Joe. A great representative for college football and the State of Ohio. Good Luck against every team ...But OSU.
Deserves two upvotes. Werner has played great all year.
If they could get Verdugo / Lux and and maybe a lower level prospect they should make the move for sure.
I love Lindor, but Cleveland isn't giving him 250 million, and rightfully so. They would have their hands tied for a decade. Wait and teams will just wait Cleveland out knowing he will walk in two years.
The Dodgers can move Segar to 2nd and Muncy to first. This is a win / win for both teams.
His senior season the state championship game was one of the most exciting games ever. Both teams. Just an incredible game. I know he didn't play the top level competition in high school, but the stats he put up were unreal.
If you saw Joe play in high school, or followed him at all, this seems like a similar offense. He was just lights out then.
Joe was not in transfer portal. He graduated from OSU. He is a coaches kid, and seems to really be a student of the game. I wonder if he hasn't had much more imput on how they run this offense. I thnk that combined with the new coach has taken them to a new level on offense anyway.
He has really worked on how quickly he reads the defense and gets rid of the ball. Most of that is on him not the coach. They just adapted to his strengths.
Went to the PSU black out. These uniforms are not about recruits, it is all about Nike money.
They are terrible. Plain an simple. It is a money thing.

Just a tremendous loss. Always liked him. I am shocked. He and AC had great chemistry.
15 minutes before kickoff....Lol.....That has to be a joke...
Are there any players from previous classes who still have the black stripe? And, are there 6 more from this class? Also, during actual games I have never seen one, so are they not wearing them then?
He really does not look fat. He is just big.
No matter where you sit get there really early. Not sure what time that game starts, but by getting there early, I mean maybe 8am for a noon game. People think getting there an hour early is good, and it isn't.
Take in the " Skull Session" at St Johns ( Two hours early for sure) The Schott is open and many things to see if you take your time and walk around. Buckeye Grove is worth a visit as well.
But the best thing to do is be in your seat really early to watch warm ups, and for sure see TBDBITL come into the stadium. That is no doubt a must see.
Don't get in a rush to leave like everyone else. Stay in your seat till the main crowd leaves and you can walk down and take many pictures close to field level.
An isle seat is a great thing if you can fined one no matter where. Plan your restroom breaks way before the main crowd goes and you will be much happier.
I think parking way out and taking the shuttle buses is the way to go. I park way out as far as I can off Ackerman near one of the glass huts, and take a shuttle. But, everyone has their own thing. There are many ways to do it. I find this as easy as any.
In any event hope you enjoy it, but make it but plan on an entire day.
B Deck hotter than Hell on early season games. Like other have said Lower C deck in middle of field is not bad. Still on a very warm day make sure you take some sun screen.
Granville is a wonderful place, but the taxes are terrible. The schools are good, but you pay a steep price for it. I have 15 acres in the country in North Fork School district. It is 1.8 miles from elementary school, but way out in the middle of beautiful country. It is mostly a hillside, but a several home sites could be built there. I am looking to sell in the near future. If you are interested in having a house built send me a message. This was just deer hunting property, but getting too old to do that.
When you hear things like this you realize how much more important things are than a baseball game. He seems like such a good person.
Best Wishes for him and his family...
CookieStrong

Of course when you look at this the age of the posters becomes apparent.
1968 was magical...Super Sophs
The rotunda really looks like they need to do some work on the concrete. It really needs completely redone. Some of the towers as well.
I am sure it is mostly cosmetic, but it is a bad look.
There is Radon in every basement in Ohio, and always has been. Radon is everywhere. If you lived in your basement 24/7 for the next 30 years it might be a problem.
I have know people selling a house over 125 years old that had to go to major expense to install Radon mitigation. Nobody had ever known anyone who had lived in this house for many many generations ever having had cancer.
Funny how when the vans and trucks for the Radon crew was there I saw several of them go out and take a smoke break...Would have cracked up laughing at the hypocrisy of this, but it was an older friends house, and it ran thousands of dollars.
Does anyone know where Baldwin is headed? Not sure I totally believe the homesick thing, so just curious where he ends up.
Couldn't Ruckert be used as an H back at times? He seems like he would be great in slot or lining up in backfield as a lead blocker.
I think it was the loudest sporting event I have ever been to. USC Vs OSU about a decade ago was really loud, but this was incredible. My ears are still ringing. It seemed the entire crowd stayed after it was over and cheered for at least 10 minutes.
Columbus really came out and supported the Jackets. Great atmosphere from start to finish.
Look at Cade Stover's high school highlight tape.
Diallo is a long term project. This kid could help next year. People who say we have to many wings...Really. Can you have to many guys who can shoot, rebound, and pass? It's a one year deal.
I doubt we get this kid, but to say we couldn't use him his crazy.