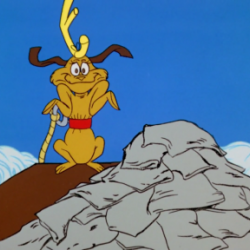 grantmeaname
---
Columbus (via Cincinnati)
Member since 16 July 2014 | Blog
Favorites
COLLEGE FOOTBALL PLAYER: Jalin Marshall
Recent Activity
Wildcats?
Right before I heard Braxton was transferring to LSU and Jabrill Peppers was TTUN's new head coach.
This lion was done in MS Paint too.
I'm not worried about it. Even if every game is 59-0 I'll enjoy myself plenty. I expect to see incredible coaching, unbelievable individual performances by some great guys, and an involved fanbase. It won't be a Cinderella story even if we win it all, but after the "long dark offseason of the soul", it's going to be beautiful just to see any football again.
Then Gene Smith will retire and Braxton will take over his job.
Shazier and Lee on the same team would be a thing of beauty. Our LB corps would be unimaginably fast.
Link doesn't work for me.
I'm getting married in two weeks and SWMBO and I are going to Friday Night Lights in the middle of it. What's wrong with August?
Yeah, and I think Parris Campbell and Erick Smith look good too!
NOOOOO! I'm moving to London at the beginning of August so this game will be running from 1am-5am the night before work, and it's busy season so I can't take the day off. No way I'm missing seeing this live though.
hah, it's even worse than I thought.
Why all the LSU love? I saw nothing last year to convince me they were on the cusp of a one loss or no loss season this year - they looked like hot garbage in every game I saw (though I missed their bowl win, I was on the bus to the Sugar bowl). Didn't they lose their DC, too? Even with a big step forward in offense (which I don't see happening) I wouldn't expect them to win more than 9.
My parents were both seven at the time of the Kent State massacre, so I don't remember it so well.
Check out the Beach Boys' protest song about the massacre though, there's really a lot more to them than Surf Rock
"The Buckeyes visited six: Boston College, Clemson, Georgia, Georgia Tech, Louisville, the Cincinnati Bengals and the Kansas City Chiefs." That's right, six, count 'em, err, seven visits!
My #hot #take is that Erick Smith pushes Burrows out of the starting job by the end of the season. Even though Cam is no slouch, Erick's gonna be a star.
I'm bashing him because I'm actually graduating and he's not, yet he's presuming I'm offended by it instead of actually letting me have my own opinion on the matter. I'm thrilled to hear Archie speak one last time.
Feel the beat of the rhythm of the night
OP isn't graduating as far as I can tell. He's just assuming the graduates will be offended.
I'm actually graduating so I don't need you to speak for my opinion. I'm not disappointed at all. I'll take Archie over R.L. Stine any day.
http://www.snopes.com/history/american/vicepresident.asp False. There is still a chance!
Was Darron Lee an athlete?
Cameron Johnston is gonna win the Ray Guy award of trash can shooty hoops, mark my words!
I agree. The kid is a historically great return specialist and he could be an incredible destructive force on the offense with just a little more strength and vision.
This is a good rebuttal to the millions of people who are down on Dontre Wilson because he's so frustratingly close to taking one to the house. He is not only not mediocre, he's historically good and his skill is only equalled by Jordan Hall. Hard to believe that, huh?
or four more years of eligibility for Spencer as a QB