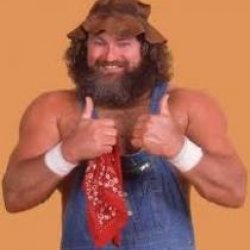 Grande Gustavo
---
from Columbus, Ohio.
MEMBER SINCE November 29, 2013
Graduate of The Ohio State University. Likes: Beer, Brunettes, Breakfast Food. Dislikes:Those Scrubs Up North, sticky Children, and Illinois Nazis.
Favorites
SPORTS MOMENT: Going to The Ohio State University during the Tressel/Meyer&Matta era.
COLLEGE FOOTBALL PLAYER: Pat Tillman, Troy Smith, Zeke Elliot, Joey Bosa, J.T. Barrett
COLLEGE BASKETBALL PLAYER: Greg Oden
NFL TEAM: Pittsburgh Steelers
NHL TEAM: Washington Capitols
NBA TEAM: Cleveland Cavaliers
MLB TEAM: Atlanta Braves
Recent Activity
"Ohio State, I'm ready to rock. Are you?"
God damn right I am
Fred Davis is a 2020 corner recruit committed to Clemson.
Slater's is a great place to watch the games, way better than the MAT was. Not to out you, but where are you living at? I live down in Knox-Henderson.
Denton is pretty cool, haven't spent a ton of time up there. Check out the Fort Worth Stockyards, its a good one day trip but the point is you can check out the best BBQ in Texas, Cooper's Pit BBQ. Also, take some time to go down to the Hill Country outside Austin and San Antonio. Take 281 from DFW down there and wind through the country. Bluebonnet Cafe in Marble Falls is great too. I could write 100 cool Texas things i've done since i moved here 4 years ago.
Gonna have to disagree with you champ, Lone Star is great for the first 2. Its only on beer 3 it starts tasting like shit.
Shiner's great, i wear my Skyline chili shirt regularly when putting around town. No one in DFW wears Pearl snap shirts.
I don't know if it's confused so much as he's making a prognostication that no one else is making yet. Stranger things have happened though.
BBQ Science is a blast. History of Rock and Roll, Beer and Wine in Western Culture are two good ones too.
I'm in Denver for work this week, and it's definitely been an unproductive week with everyone barricaded in for the storm.
How does it feel to be so incredibly wrong? Like you couldn't have been more incorrect about the game if you tried.
Yea here is the thing though, i've had multiple grey hairs yelling at me to sit down so they can see the game better over my almost 2 decades of going to Ohio State games. Everytime some old curmudgeon does that, I am dumbfounded. Why would you pay money to come to the stadium to sit there and be quiet? You can do that at home, for free.
Just got back in after watching the first 5ish minutes. They have a second coach speaking? Good lord let the kid speak.
Togiai and Vincent play different positions (3 tech vs 1 tech) and Vincent played 79 snaps this season as a true freshman. Really don't think he's gonna get buried.
When people make fun of Mike Hart losing again to Ohio State we count his losses as both player and coach (0-7 now). Just being honest with the data here, but it really couldn't matter any less.
Hue Jackson, Butch Jones, and Bill Snyder i assume
This isn't true though. Including his playing days, Harbaugh is 2-4 vs. OSU, and Urban is 1-0.
If you're wondering who downvoted you, it's me. This is the dumbest shit I've ever read.
Marcus Freeman and LeCharles Bentley
Was actually just having this debate with my dad. I don't know that he'd leave the cushy OL Academy gig but if his Alma Mater comes calling to help right the ship? He might.
Nice try Jim, you can't trick me
Sorry KB, gotta be out there earning for the Gustavo family. I'm either in meetings, debriefing from meetings, or getting a 30 minute workout in there somewhere.
Honestly, gone back in time and read nothing after Urban was placed on Admin leave and just wait for this all to end. Otherwise its been a pretty great offseason.
I travel every week for work, and honestly i love it. In the past month, i've been to San Diego, LA, Antelope Valley, DC, Baltimore, and i still have Montgomery, Omaha, Newport News, and SF to go before August is even done. Having status makes it so much better.
Good for Jack, best of luck to him
Yea I'll go with the Village as well. If only because I grew up there.