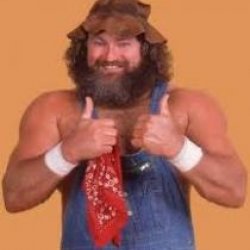 Grande Gustavo
---
from Columbus, Ohio.
Member since 29 November 2013 | Blog
Graduate of The Ohio State University. Likes: Beer, Brunettes, Breakfast Food. Dislikes:Those Scrubs Up North, sticky Children, and Illinois Nazis.
Favorites
SPORTS MOMENT: Going to The Ohio State University during the Tressel/Meyer&Matta era.
COLLEGE FOOTBALL PLAYER: Pat Tillman, Troy Smith, Zeke Elliot, Joey Bosa, J.T. Barrett
COLLEGE BASKETBALL PLAYER: Greg Oden
NFL TEAM: Pittsburgh Steelers
NHL TEAM: Washington Capitols
NBA TEAM: Cleveland Cavaliers
MLB TEAM: Atlanta Braves
Recent Activity
"Great Wide Receiver, besides that he has trouble catching the ball"
I was watching the game in Columbus, I had just moved back to Ohio about 5 months beforehand.
Hunker Down Dawgs. I'm going with Georgia.
http://www.bbc.com/sport/winter-sports/42242007 This is the correct article you are looking for, that one is about their ban from the 2017 World Championships (also a big deal)
Yea that's pretty much what it is here too. That is kinda how Texas food chains work. Fast casual with a big ass bar.
Edit - Except for Whataburger
Fuzzy's is ok down here, surprising that they would be the Texas taco chain to come up to Columbus. There are a lot of much better shops down here.
Was really pissed at the idea that Brian Griese has a trophy named after him, and then remembered that it was named after his dad.
Yea I don't care. Good luck to the kid, hope he does well at whatever school he transfers to.
Yea, been eating Donatos for 26 years and gotta tell ya, has been the same to me the whole time. And its better than almost anything you can get in Dallas, with a few notable exceptions.
Ok... I don't disagree with you but don't know why you're being all grouchy at me. The players didn't give a shit, we didn't replace them, so we got rid of Thad
My dad tells this joke to Michigan fans pretty often, cracks me up:
Dad: I have this dog, and everytime Ohio State beats Michigan, he just goes insane and we can't calm him down for hours.
Michigan Fan: What happens when Michigan beats Ohio State?
Dad: I don't know, he's only (insert however long the streak is at the time, in this case 5) years old!
It was at its peak when it was 7 years in a row near the end of the Tressel era.
Obviously I hope we go 3-0 through this and win, but more realistically if we were to just show some heart in a losing effort, even to Gonzaga in the first round, I'll be happy. I wanna see how Holtmann has these guys ready to take a punch in the mouth from a better team.
There are not that many special places in my hometown, but Whit's does come to mind, also Elm's Pizza (stereotypical hometown pizza joint). As far as what i miss from Central Ohio being down here in Texas now, Donatos and Skyline really take the cake.
Really happy with what i've seen of Holtmann thus far. Trying to get the students engaged, pump everyone up, and create a give-a-damn culture again, which I maintain Amir Williams is the reason that culture left Ohio State. His shitty attitude infected players like Mark Loving and it just seeped into players like JaQuan Lyle and ruined this team.
The key here is that the fraternities themselves aren't suspended, just their Social, Recruitment, and New Member Activities. The big difference in that is that they can still hold chapter meetings and philanthropic events, just not the drinking parts. For those asking about brothers being able to live in the houses still and things like that.
Told a buddy of mine who went to Alabama we needed to be 9 or better this week to have a chance, and I thought we would be. Am I more qualified to cover the CFP than Heather Dinich? I believe I am.
The Buckeyes, everyone else can fuck off.
I was sold that we had the ability to do it, but not that we'd execute.
Yea you don't want Tosh Lupoi, dude has been dirty everywhere he's gone. He is the Bagman.
Went and saw Thor Ragnorok and then grabbed dinner with some friends. Idk this just wasn't a loss I got all that upset for. It is what it is.
We lost the land we won from Indiana to Oklahoma when we lost to them.
Sweating it out on the couch wishing I had a xanax to take the edge off. I ride or die with the Bucks.
Show me on the doll where Big Nut touched you, Sword. We shouldn't let him get away with whatever he did to you.