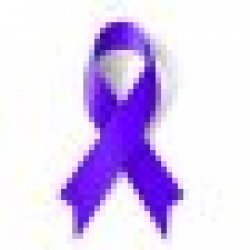 gosolow2000
---
Newark, OH (via Newark, OH)
Member since 07 September 2010 | Blog
Favorites
SPORTS MOMENT: 01/03/03- Need I say more.
COLLEGE FOOTBALL PLAYER: Chris Spielman
COLLEGE BASKETBALL PLAYER: Jimmy Jackson
NFL TEAM: Da Bears
NHL TEAM: CBJ
NBA TEAM: Boston Celtics
MLB TEAM: Cubbies and Indians
Recent Activity
34 to 27 for the good guys. O H!
I'm having this surgery a week from Monday. Coincidentally, my wife is an RN in the OR at the Wexner and she's lined up the surgeon and team that will be doing my surgery. She's worked with the surgeon a lot and she says she chose him because he works on all the VIP's from OSU. I guess I'm in good hands.
He just had to out do his brother's tackle of the QB with a running back.
Newark, OH born and raised.
I'll be heading to the 'Shoe soon. Thank you again dear for my first ever season tickets, happy anniversary to me.
Thank God my wife works for tOSU, because I don't know that I could afford to pay those prices. We get 2 tickets every year and the prices have gone up some for us but not nearly that bad. Plus now that we have 2 kids going to school there we have 2 student season tickets we have to buy.
My wife and I will be there for this game. We will be in town for the weekend celebrating our anniversary and our oldest son Ryan will be in Block O for the 3rd year in a row rooting our Buckeyes to victory !
*y son just texted *e, he's right behind the set for Ga*eday. Keep an eye out for hi*, he'll be in all OSU gear.
I didn't know that *ichigan played *aryland at our stadium.
Gotta brag a little bit here for _y oldest son, a sopho_ore at tOSU. He is in Block O and _ade a trip back to ca_pus late last night to be involved in this. So proud of hi_.
My favorite dad joke: What did George Washington say to his men before they crossed the Patomic river? Get in the boat.
Hey Magee, if you are in charge of painting the students up before the games you probably know my son Ryan from Newark.
Sadly, this Saturday and next Saturday I will be in Maine for my bi-annual canoeing trip and will be unable to watch the game at home like usual. However, I wI'll be dvr ing the games and will watch them upon my return so no one spoil the results for me. JK
The boss said I can play, lol. So sign me up. I'll keep looking but my go to foursome all have plans for the 23rd. I don't have Paypal, so how can I get you a check?
I somehow missed the announcement, I think I was in the Great Smokies at the time, and do not have a foursome available to go with me. Anyone out there needing someone to join their group?
I regret that I have but 1 UV to give you Idaho Helga.
I remember Jent from his playing days and from his first stint on Matta's staff. He brings tenacity and toughness, something I think has been lacking the last couple of years. I look forward to seeing what he can help this team become and who knows, maybe down the road he will become the head coach.
My son is going the same route as you, ChemE and then med school for anistesiology (sp).
Praying for HOV and his wife.
Congratulations ITWASME. That is definitely something to be proud of and hard to turn down. If my son hadn't worked his ass off in HS for all the scholarships he got, and if my wife didn't work there to get him 50% off tuition, he probably would have gone somewhere else.
I'm commenting so that I can find this easier after I can check all of my calendars. If I am able, I will definitely be looking to join a group.
As a Bears fan, that would not upset me at all.
Does TTUN use HS coaches as NFL scouts?
Good choice with the Fresh Prince. The one that popped into my mind was Sanford and Son.