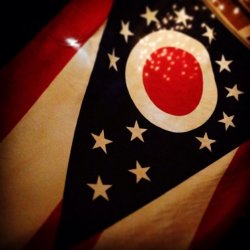 GOOMBAY
Washington, D.C. (via Worthington, OH)
MEMBER SINCE August 24, 2013
Favorites
SPORTS MOMENT: 4th and Goal: Cie Grant v. Ken Dorsey (*Ohio State); attending Jordan Zimmermann (and first Nationals) no-hitter with my son (*all-time)
COLLEGE FOOTBALL PLAYER: Troy Smith
COLLEGE BASKETBALL PLAYER: Jay Burson
NHL TEAM: CBJ
MLB TEAM: Washington Nationals
SOCCER TEAM: USMNT (*by birth); KNVB (*by heritage)
Recent Activity
Why is LSU doing anything to stop the clock?
Herbie slurping Clemson hard on that hand/sideline soliloquy.
Folks, the Clemson D is baffling LSU's offense and the LSU D can't hang with Clemson's offense. It's only a matter of time.
At least the LSU offense.
First quarter take: LSU is outmatched.
All sacks of Lawrence should be considered "ejection pending."
I'd like to watch a certain Ohioan incinerate the Clemson defense first, but I'm pretty much there.
Fare thee well, J.K.! Legendary Buckeye.
As to the "experience" argument...
Kind of a variation on an earlier question: Have you seen an X-factor *player* for both teams that is getting overshadowed by the wealth of talent in both rosters?
My folks and I split the costs to go to the Rose Bowl last year. My son not only got to experience the high/low/WTF moments a more meaningful Buckeye game can provide, but also the almost surreal beauty and vividness of the setting. (It was my first trip to the Rose Bowl too and I had I always dismissed the banter on being at the Grandaddy; some free advice: Don't)
Even if this wasn't a Buckeye story, I love articles like this so much. Good kid, good coach, and good writing.
Somewhere a kicker is stretching <hawk cry> . . .
Congrats on the record!
But many thanks for making key grabs, KJ.
JK by 11 yards
I hope I'm way, way off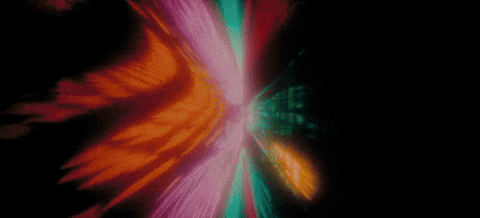 "Him and Garrett do that in practice all the time, and it frustrates me there too."
Time to bring in a Brink's truck for this entire coaching staff.
That OSU fan...
Seems like Holtmann was a solid hire.
Plus all the ref-cheating and player-paying...
If Liam wins, the customized T-shirt will be face-melting.
Wisky's Indy offensive playbook:
- Deal with Chase Young
- Plays that didn't get blowed up last time (i.e., backyard/drawn-in-the-dirt plays)
- Double-secret revenge play for how everyone seems to be trolling "Jump Around" lately