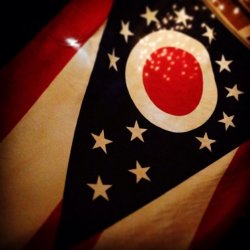 GOOMBAY
Washington, D.C. (via Worthington, OH)
MEMBER SINCE August 24, 2013
Favorites
SPORTS MOMENT: 4th and Goal: Cie Grant v. Ken Dorsey (*Ohio State); attending Jordan Zimmermann (and first Nationals) no-hitter with my son (*all-time)
COLLEGE FOOTBALL PLAYER: Troy Smith
COLLEGE BASKETBALL PLAYER: Jay Burson
NHL TEAM: CBJ
MLB TEAM: Washington Nationals
SOCCER TEAM: USMNT (*by birth); KNVB (*by heritage)
Recent Activity
Zed Key wins all sports/badass names in perpetuity throughout the universe.
Aside from a televised beatdown, a close second would be a simulcast of just Harbaugh's reactions for the entire game.
Lincoln Riley is the hottest thing in college football right now. I'd suggest it's mostly deserved per the "QB whisperer" rep with the succession and video-game-like success of Baker Mayfield, Kyler Murray, and the apparently metamorphic Jalen Hurts (albeit after two games).
Contrast that with wacky yet dour Jim Harbaugh and his Fullback U-based offense (or whatever nonsense they are fielding this season), and you get all the makings for lazy, shiny-object sports media narratives, regardless of actual numbers and results within the lines.
I'm not suggesting it's fair or that it's not 10 times more fun to watch the Sooners offense versus the TTUN not-defense, but it's what is easiest to wash, rinse, and repeat for hours each day on the airwaves without much effort.
Big Ten blue blood schools have money to burn — we agree on this, correct?
Setting aside the Tressel natty and the Meyer natty/mud-holing of TTUN (and the B1G in general) . . .
Can you imagine Buckeye Nation reacting to:
- Bizarre shirtless head coach appearances?
- Bizarre self-invited recruiting sleepovers?
- Loosely-defined, international off-season team trips?
Aside from his guaranteed win when he was QB of los AA Shitbags, he's a certifiable weirdo. Weirdo.
I pride myself in being "weird" in an irreverent way.
This guy is weird as does bizarre as does concerning in the worst way.
Sorry to kill the mood, but...
"Be strong, and if you do good things, you will be rewarded," Jermaine states in the video.
Just wanted to point out that a 6-year old -- who gets it -- said this.
Only here to call the shutout.
Sorry, cutters. Buckeyes exceed 50.
Young on tape: I'm guessing that many were taken aback after the offense flatlined after scoring 28 in several minutes. I'm not suggesting that hanging 60-70 on FAU would have been better, but raise your hand if you predicted Fields would be taking snaps until the last series in the fourth quarter.
There's plenty of talk about what was and wasn't being shown on both sides of the ball, and the upside of what we saw from both units was undeniable. But the wobbly moments on offence seemed magnified by the new coach/new QB angle, even if that's mostly pundit-driven narrative. Still, it was just enough to raise some doubts. In a word: unsettling.
Anyway -- to the talent comparison, I think if both teams are focused and execute, then this is a day at the office for the good guys.
If Cincy stumbles, then this could be a laugher.
If Ohio State stumbles, then we're into uneasy win (or worse) scenarios.
If they both stumble, then it's like being forced to watch an unranked PAC12 matchup.
Diamond formation with TEs. Bank on it.
My lone beef is characterizing Burrow as a "castoff" who "bailed" out of Columbus.
Matt Hayes is the hackiest hack that ever hacked. Full stop.
I was lucky enough to go to the Rose Bowl with my son last year.
It was a perfect day/game.
Don't fuck up solid wins, my friends. You're only bleeding yourselves.
Honest take: Bacon is awesome.
Hot take: The default "just add bacon" thing we're doing now is going to be mercilessly mocked when "I [heart] the 2010s" airs.
Moderation, my friends.
Dear Silver Bullets:
Please outdo Sparty.
Thx — Buckeye Nation
Folks, I've stewed for too many hours on a Sunday and maybe well into the next week over underwhelming Buckeye wins (let's avoid L talk for now).
On my best day, however, I simply CANNOT IMAGINE being on pins and needles versus... South Dakota State... At home.
What the what what and how what is going down in Minneapolis?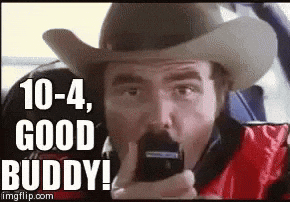 PAC12 needs to add sad trombone to its logo.
First game always seems like a limited playbook -- by design or not. Give me Hill being pushed out near the goal line after some hefty YAC with Dobbins walking in on the next play.
Dixon looked pretty open on that TD. Did anyone else notice that?
I don't think Davon timed that dive very well.
TTUN/TSUN collective memory of Braxton:
A predictably shitty team.
Folks, I just submitted paperwork to trademark the space after "the" in any and all contexts. Please wish me luck, but also consider yourselves on notice to honor your obligation to pay all applicable royalties.