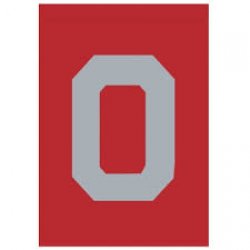 GoldenBuckeye
---
MEMBER SINCE August 01, 2013
Favorites
SPORTS MOMENT: 2006 Ohio State over Michigan
COLLEGE FOOTBALL PLAYER: Braxton Miller
NHL TEAM: North Stars (never forget)
MLB TEAM: Indians/Twins
Recent Activity
Choke is only way to describe it.
Couple really bad calls against Michigan.
Don't need anything.
Punting in psu territory won't get it done.
The wrong decision wasn't Haskins over Burrow. It was barrett over either.
Minnesota has treated this entire game as a scrimmage. Not even a glorified scrimmage.
Also is ass, my dude.
Not. A. Chance.
South Carolina getting completely, irrefutably, and repeatedly hosed by the refs.
Every time he gets the ball I hear that voice. And I like it.
All your second quarter are belong to us.
17-0. Wisconsin scored 0 in the 3rd and 21 in the 4th.
In a land of preposterous takes, this one deserves some notoriety.
Florida has a respectable defense.
Yikes. But well played.
Yes.
I do not understand how people keep championing Stanley. He just isn't B1G caliber.
That's a fantastic catch.
First of all, how dare you. Also, that is called maroon and it is classy.
MSU doesn't care about this season any longer.
3.5
Right. I wouldn't argue against Georgia if they win out.
Texas offense is so bad.
I ascribe most of that to Texas being bad.
Didn't work.