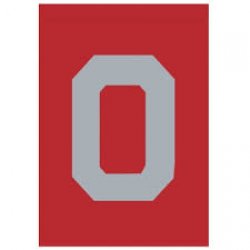 GoldenBuckeye
---
MEMBER SINCE August 01, 2013
Favorites
SPORTS MOMENT: 2006 Ohio State over Michigan
COLLEGE FOOTBALL PLAYER: Braxton Miller
NHL TEAM: North Stars (never forget)
MLB TEAM: Indians/Twins
Recent Activity
Braxton was the reason we were in the game. Defense lost that one.
Even OU with Murray can sneak from under center.
This is wild. Great video.
Not this time. UW is lucky to have 2 losses.
You should go watch 2014. You are misremembering what happened. All you remember, apparently, is B1G game and playoffs.
Your schtick is exhausting.
Boy were we wrong.
A what?
Indiana got blasted by Iowa.
Look forward to these breakdowns. Really well done.
Ohio State will cover. If Minnesota begins torching the secondary, tear the entire thing to the ground and start over. Minnesota has no passing game at all and is without 3 of their best players.
You have been aggressively condescending to those who disagree with you. You have also uncharacteristically set up strawmen. Finally, you have actually claimed assertions as fact that are objectively false. Edit: to be clear, I ordinarily appreciate your contributions to this site and comments in the threads, which makes your bizarrely negative behavior in this thread odd.
He is next level obnoxious.
He also made a couple difficult catches that could have easily been incomplete. Also, you could say that about any drop.
What is he supposed to say? "This is our hangover game."?
Our offense was trash. Defense did enough through 3 quarters that with any offense at all, that game was winnable.
I don't read that at all.
It would simply be a stream of 740Buckeye740 comments.
https://i.pinimg.com/originals/23/d6/ae/23d6ae24f2fbef84c7a81efeeac4b6b7.jpg
Uh, not sure there is any school more deserving of hate.
I would prefer her over Fowler. Serious.
I can't think of anyone who is less enjoyable than Fowler. His voice is grating and his reactions are forced.
Throwing shade at PSU.
Hornibrook has the weakest arm in fbs.
Miami and at Auburn are hardly home against Oregon state and Rutgers, the latter of which surrendered 55 points to Kansas. Plus LSU has a terrible o line and o coordinator. If Haskins lights up TCU, that is a better barometer.