Goby
---
MEMBER SINCE October 02, 2017
Recent Activity
NHB is breakin' the law, breakin' the law.
I'd love to see any SUC team play a road game against any B1G team on chicken shit Saturday.
Quinn is worlds better in front of the camera than behind center, imho.
#announcementcomingafterplantingflagsinTennessee
Welcome home Coach Coombs!
The speed disparity is really obvious watching these, unless scUM quit on plays.
I'm growing more optimistic with the secondary being coached up by Coach Coombs.
Rekindling hate for TTUN has helped me move on from 12/28. All is well with the world again.
You win Thursday. Laughed to tears. Bravo Toad!
I feel for the scUM-slaying legend. Keep your head up!
How does that taste Chumpsuck?
I'll wait for the 2021 game.
The law of below averages applies to the Browns.
Has the makings of an interesting chess match.
Absolutely, the coverup was worse than the crime however, no crime no need for a coverup. The dreaded lack of institutional control usually starts with bad individual decisions.
Exchange autographs for tattoos?
Thinking the same thing, but what if he does something to put the program or school in jeopardy? Love the upside, but the risk...
You nailed it. We live within walking distance of the Valley and it's an incredible river. Visitors can't believe it's the same river forever burned (pun absolutely intended) in legend. We can clean up the river, but the team is hopeless.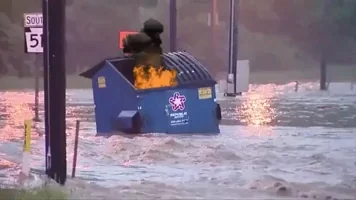 But, but, but, the NFL gave their colors back.
I first listened to Fly by Night on a Mickey Mouse record player in 1st grade. My big brother handed it down and I could never imagine the magnitude of that gift. That record (along with all the others), some 12-15 concerts and endless hours running, biking, skiing and thinking to them shaped me in many ways. Even as a grown man it sucks when your heroes of youth 'Exit Stage Left'.
Rest easy, Professor.