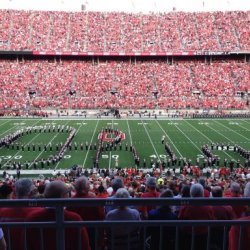 GoBux15
---
Baltimore, MD (via Lancaster, PA)
MEMBER SINCE March 11, 2018
Class of 2015 - 6 Gyro Apollo's Champion, 2x Morrill Tower Survivor.
Favorites
SPORTS MOMENT: 85 Yards Through The Heart Of The South
COLLEGE FOOTBALL PLAYER: Braxton Miller, Ricky Dobbs
COLLEGE BASKETBALL PLAYER: Keita Bates Diop
NFL TEAM: Philadelphia Eagles
NBA TEAM: Philadelphia 76ers
Recent Activity
Love the bottom of that graphic. Haha, poor Trevor.
Thank you for the past 4 years, and for sticking to the commitment that you made during the 2015 National Championship game.
Best of luck in the league!
Baby steps - let's start with a division championship before we talk about a conference championship.
Tbh, I enjoy seeing these decisions to return in the current state of declaring/opting out in cfb - wishing him to be at full strength in late November!
My thoughts are nobody really knows what's going to happen in the space, so it's important to only put in the amount of money you're willing to lose.
With that being said, hope history repeats itself and Altseason is right around the corner.
Great road win for the Basketbux!
My heart dropped when I initially saw a picture of tucker before reading the title... Phew.
6.) Hideous highlighter green uniforms
100% better than last year's weather vs PSU the Saturday before Thanksgiving - crazy to think we're at the same spot in the season!
Saturday can't come soon enough! Love how the wiscy northwestern kick is at 3:30pm after our game, so we'll get to watch the showdown in the west as well.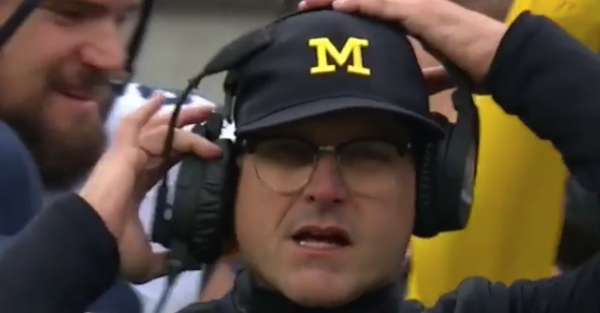 Is there anything more useless than James Franklin's headset? I seriously haven't seen him speak into it or move his folded arms off his chest this year.
Hopefully it continues because it will only get tougher for Franklin to recruit if they continue to look like this.
Hopefully watching the Hoosiers isolated away from all other human beings.
It should be in Myrtle Beach - would be great for Coastal Carolina!
True, but don't you think the outcome of that game really impacted his decision? I feel if the opposite happened in that game, he would've went up north.
Doesn't matter obv. Glad ZH is here. Let's hang 62 on them tonight like we did in the game in 2018!
I know single game outcomes don't determine decisions, but doesn't the outcome of tonight's game feel like a potential Zach Harrison situation in 2018 for Derrick Davis Jr? Harrison was leaning towards TSUN until he saw them get smacked in cbus. Not saying Derrick Davis Jr is even leaning toward PSU right now, but doesn't it feel like if we look impressive tonight in addition to PSU's current unimpressive class, it will be tough for him not to commit?
Nicholas Singleton from Reading, PA.
Hope we land him!
Let's cap off this week full of incredible news on the recruiting trail with a convincing win in primetime.
So glad the rain we've gotten here on the east coast the past few days is outta here - would've been like last years mess of a game.
Let's air it out tonight - Go Bucks!
Ricky Dobbs.
As a Navy season ticket holder during his era, he bought a ton of excitement to Annapolis.
I will allow this.
In all seriousness, good luck to him in the league. I'll forever remember him going 0-2 vs the bucks, and getting spun around by Ben Victor on his crazy TD reception at PSU in 2018.
FSU can't even beat their bye week...