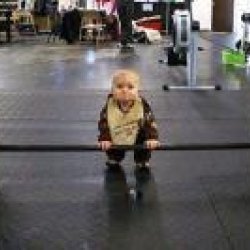 GoBucksToledo
---
MEMBER SINCE September 13, 2012
Recent Activity
That's what I was thinking...
Couldn't agree more B4N. Guarding your back in a Tijuana knife fight, that's gold DJ, gold!
I think Bob got that moniker by winning games where his team was the underdog, where he wasn't supposed to win the game. He seems to have BIG problems winning the games he is supposed to win. Notice they don't call him "Meets or exceeds expectations Bob".
Little thin-skinned aren't we Jabrill?
Zeke's 40 time was 4.47 and Mike's is 4.52. Of course this doesn't speak to breakaway speed, but it's a fair comparison.
Who's got it better than them?
Fact check DJ:
"Nate Ebner also did good things, and the United States got its first ever Olympic rugby win." was preceded by "When the sport was last played at the Olympics in 1924, it was the 15-a-side version of the game, and the U.S. won the gold medal."
so, I guess you were correct that it was the first ever 7-a-side rugby win...
BTW, the US won the rugby gold medal in the 1920 Olympics as well!
So did Christian Bryant, drove me nuts! I played rugby for 15 years and was taught to tackle low and wrap up, with my head and eyes up. This is effective in the game of rugby as stopping the progress of the opposing player is the primary objective as they have to release the ball when brought to the ground and, with the exception of at the try (goal) line, forward progress really isn't an issue like it is in football, due to the free-flowing nature of the game. So I get what Chis is saying and agree, football tacklers need to make sure the ball carrier doesn't get that extra yardage and potentially a first down - which doesn't exist in rugby.
Chris may have seen tacklers in rugby games with their head and eyes down, but that isn't what they are taught, at least in any of the tradition rich rugby countries - New Zealand, England, South Africa, etc. - and even in the US. Also, in American football versus rugby, big hits are much more prevalent because a tackler will see the point of impact, particularly in a pass play, and be able to get from point A to point B with bad intent. With the free flowing nature of rugby, big hits, while you see some of them, are much less prevalent because the ball carrier will often pass or kick the ball before a big hit will take place and the tackler will ease up as a result, plus tacklers don't want to be taken out of the flow of the game, which is a result of a big hit.
So, good results for the Buckeyes from a change in tackling style and, at the end of the day, if they can adopt a technique that improves their chance of winning, I'm all for it!
Wonder if Oklahoma will come out with the same shoes on since they are a Nike school too.
Is it just me or does it look like he put just a little bit more oomph into that accidental ball kicking?
It's certainly important to recruit good QBs but it's equally important to be able to coach QBs. I think Herman did an exceptional job with Cardale - knowing what he could and couldn't do and playing to those strengths, which he needed to in order to get he results that he did, and I hope that Beck can have similar results with the guys that are here now.
Sorry to hear this. He will be a tremendous asset to Pitt. Class act and wish him only the very best in his collegiate career!
I remember this as Dontre standing up to that half dozen pansy-ass players that were trying to intimidate him by pulling off his helmet and getting in his face. If it was anywhere other than TSUN, that passel of pussies would have been thrown out too.
Ho. Ly. Crap! They must have the goods on him otherwise there is absolutely no way he takes the fall, despite his whining, not with his record.
Good riddance.
That's. Just. Wrong. On so many levels.
I like the buckeye image where the casing is split open revealing the nut inside.
I agree on the one game idea, maybe the first one of the season. After that, where do you put the Buckeye stickers?
What, did we lose a bet or something?
Thank you for memorializing and honoring a truly fine young man that the entire Toledo area mourned. What a touching tribute.
I thought it was the Banana Slugs too. Best nickname ever!
Would Love to see Parris Campbell be the reincarnation of Devin Smith. I think he has all the physical tools and could easily step into that role.
As long as he is still interesting AND winning games...
It's human nature to get defensive when you are insecure, so Harbaugh's lashing out is completely expected. Gene Smith, in an entirely different position, reacted in a confident and self-assured way. So this whole thing is pretty much of a reflection of the reality of the situation - TTUM sucks and knows it, we don't and know that as well. IMHO, no reason for Gene Smith to have apologized at all.