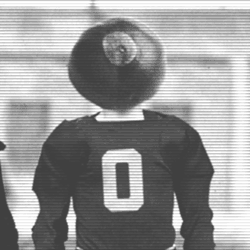 GoBucksOrDie
---
Marysville
MEMBER SINCE December 17, 2011
Favorites
SPORTS MOMENT: 2002 Michigan game with my father
NFL TEAM: The one with the most Buckeyes
NHL TEAM: CBJ
NBA TEAM: Lakers (don't hate me)
MLB TEAM: None
SOCCER TEAM: Crew
Recent Activity
I take the whole family every year, head to the Shoe time buy tickets
Happy birthday Coach Hayes! One of a kind!
Zach does not want to criticize a 16 year old on this forum. Smart call.
Bums me out. I liked Wil's leadership and tenacity.
Another Ramzy masterpiece. Words of wisdom, that I should abide by. I should have this as my screen saver, just to remind myself to take a moment to chill the fuck out every now and then. Thanks.
I have not recovered and really do not plan on doing so until Spring. And if that makes me miserable, so be it.
Could not sleep, too fired up. Ready for 8pm.
Merry Christmas to all at 11W!
Only 4 losing seasons since the 'modern era' 1950 to present. I would think that compares very well.
1975 North Carolina 7 OSU 32 Dad took me to the game and I was hooked ever since
In order: Ohio State wins Paying attention to other games Giant meteor strikes Bama/TSUN
This never gets old! Beat Penn State!
Congratulations to the future Mr. and Mrs. Kevinish
Here is the top reason this will NEVER happen: Shelley would not allow it.
Just read the Georgia Tann/ Memphis story, feel sick to my stomach.
Ramzy with a flamethrower today. The TSUN spirit has been broken and the truth in these words can grind the spirit remains into dust. I am looking forward to it.
Been to the one in Deerfield Beach. Surprisingly light on the OSU decor.
I will be at the local pub at 1130...until I become unbearable, then the wife will take me home...usually about halftime
My quiet confidence is known as shitting bricks.
Well written Johnny! This explains how I feel this time every year.
Not as exciting of a wrinkle, but Tressel put us in a 3 tight end set numerous times against Michigan in 2005, after not having this alignment in any prior game that season
This was the first play I thought of
Tough
Nicely done LF
MacD - I agree with every aspect.