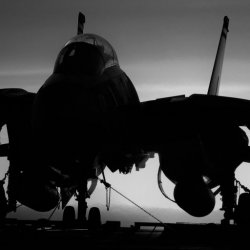 GoBucks10
---
Liberty Township, Ohio (via Cincinnati, Ohio)
MEMBER SINCE November 24, 2012
Grew up a University of Cincinnati fan -- Graduated from The Ohio State University in 2010 -- Rooting for the Buckeyes ever since.
Favorites
NFL TEAM: Cincinnati Bengals
MLB TEAM: Cincinnati Reds
SOCCER TEAM: FC Cincinnati
Recent Activity
Also, good to hear you don't live with your head in the sand. I'm assuming that would be uncomfortable.
Can we preface other non-football comments with 'assuming' and 'if'? Asking for all the other forums that aren't about football.
Also which smokers were best to purchase.
They have pumps running 24/7 to keep the water out of the playing field area -- the bathtub you referenced.
https://www.hunterindustries.com/site-study/consider-one-lucky-horseshoe-renovated-ohio-stadium-gets-hunter-products
2006, my man. Lugged that patch of sod back to Taylor tower and immediately brought it home to grow. It's also at my parent's house but I transplanted a patch of it to my house after graduation.
GBs rock. Still not used to your icon.
Somebody warn the servers.
Just realized Hove is in front, anyway. I guess Linga isn't that important anymore.
Can I have SPs HSs? I think it would be a fun challenge to see how long it takes him to climb back to the top.
There's some Ohio Stadium turf growing in my yard...
You people are ok, I guess.
Is this how Earle became a MOD?
Oh captain, my captain
Thr only thing West Lafayette has going for it is that it isn't the perpetually cold, rainy, windy, correct which is Champagne, IL. Boiler down.
Long live the Null Session
Training wheels would completely solve this problem.
Cheers! Happy Father's Day!
Towny McTownFace
85 yards In our stadium or yours.
You haven't found the right poptart yet.
Cheers. Don't give Linda your HS.