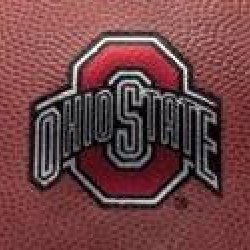 Gobucks
---
Member since 08 November 2012 | Blog
Favorites
SPORTS MOMENT: Watching the 2002 NC Game on my brand new BIG screen!
COLLEGE FOOTBALL PLAYER: Eddie George
COLLEGE BASKETBALL PLAYER: Aaron Craft
NFL TEAM: Steelers
Recent Activity
What buzz if any is happening amongst recruits with the new B-Ball coach?
I could have sworn I wrote this post! My father is a recently retired master mechanic and Vietnam vet. I was taught at a young age about quality of tools. I personally do not own many snap-on, as if I need a tool I don't own I barrow it from my dad.
As a wedding gift 17 years ago he bought me a Craftsman box and tools and said for the price and the frequency I would use them they should last. With all of the financial problems with Sears I wouldn't be surprised that the product dips in quality to save costs.
in short I do not buy on price. I hate replacing something in less time if I had spent 30-40% more it normally lasts twice as long.
Definitely well deserved! I would not currently trade any of our assistant/position coaches for anyone....we are blessed.
I feel like you know me.....honey is that you?
I'm a consultant....so travel is frequent. I always park in the Blue lot (this way I don't forget). Shuttles run very frequently and at all hours. I have heard good things about the Parking spot; however for me old habit are hard to break!
I had an 88 Pontiac GTA....then the wife came along.
All of them. Any other answer is unacceptable!
What is the feeling within the staff of Burrow and Haskins? Is one clearly ahead of the other or are we spoiled and have two studs behind JT?
Breakfast buffet at the Paris!
Oh and gamble.....duh.
Jay Hickman!
Don't believe me? Google "boat ride by Jay Hickman".
***Warning-NSFW****
Dobbins seemed very genuine! Much respect.
I just hope we sling the rock early and often to get the young bucks some reps.
So....Harris is in prior to the BOOM!?
Anyone check MGO blog to see if they're salivating over our recruits! LOL!
I run the Dave....am I qualified?
The Browns could screw up a wet dream.
I may just need a hooker after this game.
31-26 OSU!
Something tells me there will be some goofy scoring. As long as we win it doesn't matter.
6 teams! One each from the power 5 and one at large bid with the two top teams getting a bye week one.
One whole week? Not enough IMO