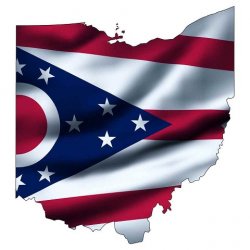 GoBuckeyes1020
Pleasant Plain (via Cincinnati)
Member since 28 August 2014 | Blog
I have always been a Buckeye fan but truly became a diehard after attending football camp under Earl Bruce back in the early 80's. My first car was a gray 1980 Cutlass with scarlet interior called the Woodymobile (bench front seat, an entire generation of kids have no idea how great a bench front seat is!). I grew up in Cincinnati (which should actually be part of Kentucky) where there are plenty of Buckeye faithful that are typically overshadowed by hillbillies, catholic school devotees, and cute little bearcat fans with massive inferiority complexes. I now live outside of Hamilton county where you see the Buckeyes flags fly 365 days a year. My favorite Buckeyes moments: a 3-way tie between throwing with Art as a sophmore in high school, watching Cie Grant toss Dorsey to the ground like a rag doll, and yelling like a madman as Ted Ginn returned the opening kickoff as I watched from 20 rows up in the 2006 NC game. Worst Buckeye moments: about 30 minutes after the Ted Ginn moment and watching JT fall on the sword for Gee and Smith.
Favorites
SPORTS MOMENT: Watching my son after his team battled through the losers' bracket to win the city north U13 baseball championship. Will never forget the smiles as they took turns hoisting the trophy. Best Buckeye moments....see above!
COLLEGE FOOTBALL PLAYER: Too many to name just one but rest assured they were wearing the scarlet and gray
COLLEGE BASKETBALL PLAYER: David Lighty.....no question
NFL TEAM: The Bengals and whoever is playing the steelers
NBA TEAM: The Cavaliers now that LBJ is back home
MLB TEAM: The Cincinnati Reds
SOCCER TEAM: Warren County U13 (my daughter's team :))
Recent Activity
....after recruiting at an extremely high level.
John Travolta as sandusky?
While many may remember Tressel's method of scheduling easier opponents during the regular season to make sure his players would be able to sustain longer in the season, this 2002 slate seems like a bit of an outlier
Sorry if I'm a little sensitive to the re-writing of Tressel history but the Buckeyes faced nine ranked opponents in non-conference regular season games under Tress including a #1, #2, #2, and a #3 (all four of those were not in your 'outlier' year of 2002. Meyer has faced one ranked opponent in the non-conference regular season schedule in #14 Oklahoma last year.
Go BUCKEYES!
Edit......that being said, the run to end the 2014 season may never be approached let alone topped.
Might want to look into the reason he lost so many games in his last year. 1943 was not even close to a typical football season. He did not 'spurn' Ohio State, he left to become coach and partial owner of new professional football team that we all kinda know today.
I included Brown for a few reasons. Mount Rushmore has four faces so I'm thinking we need four as well. Brown is one of four coaches at Ohio State to win a national championship. There is no other NC coach to add to that list. Second, he led Ohio State to its first NC. Lastly, his college legacy was forever altered by WWII. We really have no idea what would have happened with his coaching career had he not answered his nation's call.
Maybe carve into two mountains.......
Coaching Mount Rushmore: Brown, Hayes, Tressel and Meyer
Player Mount Rushmore: Harley, Griffin, Spielman, and Pace
JAMES PATRICK TRESSEL

The last lock for my list
The program did a 180 the day he was hired. His dominance of Michigan after the insufferable Novembers of the late 80's and 90's earns him the spot without debate.
I understand the sentiment but I'd give the kid a second chance if LJ thinks he's a player and he wants to be a Buckeye. Maybe family swayed him to stay close to home. Certainly glad we gave Justin Boren a second chance.
Woke up yesterday to emails, calls, and texts from my dad and thought my brother died. Turns out, he thought I died because I accidentally scheduled the Wednesday Skull Session for Thursday.
I was thinking the same thing......along with DJ's growing hat size after realizing thousands (yep, i'm guessing thousands) were wondering what the heck was wrong when the Skully was a few hours late. We are all addicted! Lots of love for 11W
I hate seeing the midwest (Ohio in particular) kids going to Kentucky. One of the second tier teams in the B1G needs to entice Mark Stoops to make the move (Illinois, can you hear me?)
Also, can't imagine Master Teague remaining at number 11 in Tennessee for much longer.
Artificial insemination.....
Meyer as a Bearcat looks a lot like Spielman at Massilon
WEBN fireworks and Riverfest on Labor Day weekend in Cincinnati isn't a slouch either.
Agree with this 100%. Love the perspective from an opponent but Zeke had well over 100 yards by the second series and Cardale had 2-3 short passes and a 50 yard throw (40 yard TD) to the endzone where Smith was covered but won the 50/50 battle for the ball. Wisky was 'fu*!#d' well before Cardale showed off his arm and Smith showed off his speed. That BUCKEYE team became a TEAM that week. This was not just a 1-2 man show.
No love to our Heisman winner?
No flack from me on who tops your list but there cannot be a worse game day environment than Indiana. I've not been to Rutgers for a game but the idea that it may be worse than Bloomington will certainly keep me away.
I find it very difficult to believe there are 99 players better than Joey Bosa.
Now if we could get conference challenges in football. Preferably scheduled in late October.....I can dream.
Absolutely love this! Keep these boys in state and away from Kentucky and their kind.
go Fickell, go BUCKEYES!
He is bringing in a new #Buckeyes strength coach.
No more Marc Loving arms after four years in the program! About damn time
Go BUCKEYES!
Depends on who you are hiking with......
If you backpack Zaleski is the place to go. Water is typically available and there's a few good spots to pitch a tent along the way.