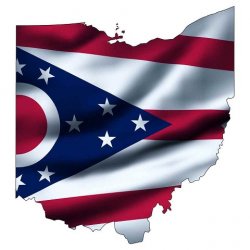 GoBuckeyes1020
Pleasant Plain (via Cincinnati)
Member since 28 August 2014 | Blog
I have always been a Buckeye fan but truly became a diehard after attending football camp under Earl Bruce back in the early 80's. My first car was a gray 1980 Cutlass with scarlet interior called the Woodymobile (bench front seat, an entire generation of kids have no idea how great a bench front seat is!). I grew up in Cincinnati (which should actually be part of Kentucky) where there are plenty of Buckeye faithful that are typically overshadowed by hillbillies, catholic school devotees, and cute little bearcat fans with massive inferiority complexes. I now live outside of Hamilton county where you see the Buckeyes flags fly 365 days a year. My favorite Buckeyes moments: a 3-way tie between throwing with Art as a sophmore in high school, watching Cie Grant toss Dorsey to the ground like a rag doll, and yelling like a madman as Ted Ginn returned the opening kickoff as I watched from 20 rows up in the 2006 NC game. Worst Buckeye moments: about 30 minutes after the Ted Ginn moment and watching JT fall on the sword for Gee and Smith.
Favorites
SPORTS MOMENT: Watching my son after his team battled through the losers' bracket to win the city north U13 baseball championship. Will never forget the smiles as they took turns hoisting the trophy. Best Buckeye moments....see above!
COLLEGE FOOTBALL PLAYER: Too many to name just one but rest assured they were wearing the scarlet and gray
COLLEGE BASKETBALL PLAYER: David Lighty.....no question
NFL TEAM: The Bengals and whoever is playing the steelers
NBA TEAM: The Cavaliers now that LBJ is back home
MLB TEAM: The Cincinnati Reds
SOCCER TEAM: Warren County U13 (my daughter's team :))
Recent Activity
Is he really a harbaugh? That's even more heartwarming!
Browns: Trade up into the late first-round and pick Price.
You do realize it's more likely that they trade down that pick, pass on Price, and choose patrick kugler three picks later, right?
I think you're right. I really want to see Oats in this class too.
Go BUCKEYES!
Just think about this poor kid growing up as the face of wolverine despair.........heartwarming isn't it
Physically and emotionally spent it all that night. Enjoy this win, nothing can be done about the next week other than to learn from it.
Michael Thomas had a pretty good college career and has taken it to another level in the NFL. Other than him who exactly of 'zone 6' are you talking about lighting it up?
Yes, and there have been articles (and will continue to be articles I am guessing) on all of them. But none of them play under the QB microscope.
Not my dv btw
Thanks, now I have 'Love to Lay You Down' rattling around in me head making me nauseous.
unfortunate misspelling of his first name
Need this guy especially in a few weeks at purdue. Keep putting in the work.
You should read all of Randy's stuff........kid's got talent
His voice was the voice of college football. Still sucks that the 2002 National Championship also included the voice of dan fouts.
RIP Mr. Jackson, you will be missed
You would be correct. Elliot was Offensive ROY and overall ROY while Bosa won the Defensive ROY
We have been blessed as buckeye fans to have back to back hires of stellar basketball coaches.
Thank you! Looked like a rag doll! Happy sledding mr mcguffie
We need a video clip of McGuffie getting blown up by the Buckeyes while trying to return a kick. The hit was a thing of beauty.
Assuming Meyer decides to run that offense.
I understand all of the JT angst but why be a dick about it? Wish the young man luck and move on.
Only the stats that fit his narrative. It's a shame that JT has become such a polarizing figure after such a stellar career. As I said several times, I hope Dixon tears it up in and I hope the next QB does the same.
Go BUCKEYES!
Dude....butthurt? No need to get personal. Other than last month's colonoscopy it's been an exit only orafice since birth. JT does have a 'natti' by the way. I've not laid blame on anyone (you've been the only one in this conversation to do that). All I've said is that using the words elite and spectacular with Dixon is a little premature at best. You talk yards after catch and mention his great game in a 31 Point loss to Iowa. He had 44 and 22 yard touchdown catches both of which he caught on the run perfectly timed on the goal line with exactly 0 yards after the catch. Love his story after battling injury for two years but AT BEST he was a late round or camp invitee if he left this year. At best. He should be thankful for a fifth year because not all fifth years are granted under Meyer. I hope he tears it up in 2018. Maybe you should aim a little of your angst at the coaching staff who calls the plays and posts the lienup instead of the QB. I know JTs limitations as I've seen the HANDFUL of losses in a four year career. I also saw a guy pick up the pieces in 2014 and lead us to a shot at the title. I also saw the same guy get dicked around all of 2015 while the savior couldn't get the job done either. The blame rests with the coaching staff not the player. Now I've wasted way too much time responding to you and prefer to drink another IPA while watching a little football this evening not bitching about how bad our record setting QB has been the last few years all the while making excuses as to why his records don't matter.
And there it is finally. JT. The guy who threw every one of those 18 Dixon catches and 8 TDs. Even the one catch Dixon had against Oklahoma.
63 catches made in those last 5 games. 1 out of 63 by Dixon. Again I hope he has a break out 2018 and works his way into the draft. I also hope Haskins, or Burrow, or Martell tear it up this year too. I also hope they break every JT record in the books without taking the mounds of shit buckeye fans threw his way.
You bring up a lot of stats in your arguments. Dude, I hope Dixon has a great 2018 and is a first round pick next year too but please back off the elite and spectacular. You mention this:
Pleeeez - Half of Dixon's receptions AND half of Dixon's TD's were against Penn State, Wisconsin, Oklahoma, And Iowa.
He had 1 catch for 12 yards against Oklahoma. That you can include that stat line in your proof should say enough. What you could and should include is in his last 180 snaps this season over the last 5 games he had 1 catch for 9 yards. I know, I know....JT Barrett was his qb and I think I know what you think of him and his stats but 1 catch for 9 yards in 180 snaps in 5 wins to close the season is not elite or spectacular.
Again, I hope he makes some nice coin in 2019 playing football but in 2018 he should be thankful to have a fifth year scholarship.
Take it easy buckeye brother, your JT is the root of all buckeye evil is showing. Dixon is a great feel good story of resilience but using the words elite and spectacular are a little much. Hope those words are applicable this time next year but he's not there yet.
Hope you guys are right and I hope he has a break out Year in 2018. Still no way he would have been chosen in this year's draft so I kinda think the announcement to return was a foregone conclusion.