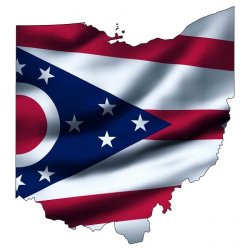 GoBuckeyes1020
Pleasant Plain (via Cincinnati)
MEMBER SINCE August 28, 2014
I have always been a Buckeye fan but truly became a diehard after attending football camp under Earl Bruce back in the early 80's. My first car was a gray 1980 Cutlass with scarlet interior called the Woodymobile (bench front seat, an entire generation of kids have no idea how great a bench front seat is!). I grew up in Cincinnati (which should actually be part of Kentucky) where there are plenty of Buckeye faithful that are typically overshadowed by hillbillies, catholic school devotees, and cute little bearcat fans with massive inferiority complexes. I now live outside of Hamilton county where you see the Buckeyes flags fly 365 days a year. My favorite Buckeyes moments: a 3-way tie between throwing with Art as a sophmore in high school, watching Cie Grant toss Dorsey to the ground like a rag doll, and yelling like a madman as Ted Ginn returned the opening kickoff as I watched from 20 rows up in the 2006 NC game. Worst Buckeye moments: about 30 minutes after the Ted Ginn moment and watching JT fall on the sword for Gee and Smith.
Favorites
SPORTS MOMENT: Watching my son after his team battled through the losers' bracket to win the city north U13 baseball championship. Will never forget the smiles as they took turns hoisting the trophy. Best Buckeye moments....see above!
COLLEGE FOOTBALL PLAYER: Too many to name just one but rest assured they were wearing the scarlet and gray
COLLEGE BASKETBALL PLAYER: David Lighty.....no question
NFL TEAM: The Bengals and whoever is playing the steelers
MLB TEAM: The Cincinnati Reds
Recent Activity
35 point lead triggers a running clock and half priced beers......
How long does it take the NCAA to reach a damn decision?
Dude has some serious leaping ability. No connecting lines
That will just depend on how the committee sees the Bulldogs' strong wins over Notre Dame
Not sure that this can be considered a strong win.
Mr. Csuri is a legend, hero and just general badass General Badass
FTFY
Assuming that means the cupboard was full?
DAVON HAMILTON
Just take a look at the bottom of that recruiting class.......DAMN
Rutgers........thank you Jim Delaney
The slate of games that weekend sucks too. This should have been a no-brainer night start.
The B1G has only itself to blame for the 9 versus 8 game conference schedule disadvantage. Why would anyone choose to add as many as 7 guaranteed losses to the conference and forfeit as many as 7 home gate receipts? The B1G needs to correct this or just own the stupidity.
Ohio State in 2015 would have had a shot. Would have liked to have seen UCF in 2017 get a look too.
.....or even better daylight savings time needs to be year round
Has there ever been a better time to be a BUCKEYE? The answer is an emphatic NO
Go BUCKEYES!
Ryan Day, Ohio State – Kenny Chesney
Disappointing
However, Joel Klatt is an absolute hero for how prepared he was for that conversation and how quickly he buried Cowherd into the ground
Klatt almost always hit the nail on the head
Considering the charity involved I certainly hope this was a case of the missed sarcasm font. Keep up the good work 11W!
I choose never to forget a season which includes the humiliation of a heavy favorite #7 michigan at the hands of our beloved BUCKEYES
Wouldn't hurt to smack down the ducks next September.
Great article for a true position of need next year. Call it DBU or BIA, I really don't care which. Columbus keeps developing NFL talent and especially at DB. What a hire Hafley has turned out to be.
Iowa man is arrested for carrying a fake "McLovin" ID
Don't the police have anything better to do than arrest this dude? Write him a ticket and move on. Not like he blew a .341 like another Iowa City 'celebrity'
.......rubber biscuit.......
Please let this lesson be a lasting one and NEVER schedule another Friday night game unless it is a bowl game or the college football playoffs.
Nittany Lion blood mixed in with that uniform.....loved the unis in both of those games
The Ohio State record: Braxton Miller, 13 rushing touchdowns in 2012; Art Schlichter, 13 rushing touchdowns in 1978
This surprised me. I'm all for getting Art of of the top line of any records.