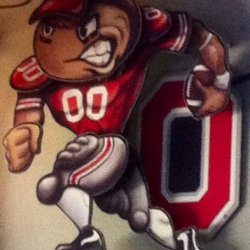 Go1Bucks
---
from Cleveland O-H I-O
MEMBER SINCE November 19, 2013
Favorites
COLLEGE FOOTBALL PLAYER: OSU
COLLEGE BASKETBALL PLAYER: OSU
NFL TEAM: Cleveland Browns
NHL TEAM: Columbus Blue Jackets
NBA TEAM: Cleveland Cavaliers
MLB TEAM: Cleveland Indians
SOCCER TEAM: Columbus Crew
Recent Activity
Stop spreading bullshit. Its April. Have a little faith.
Dr. Acton is pulling Dewine's lower horn on this.
Yeah, been wondering when that'll backfire... Also, they better start working on stats for new alcoholics created during a complete economic shutdown.
Alas, skimmed past first name. Lol
I haven't stopped working, don't wear a mask and have not been infected by any body I've come in contact with. I live careful but continue to live. It's the flu with really bad side effects. So goes life.
If only we had made him the starter...I wonder what could have been. Oh yeah. Probably a title.
Comment removed for violating the site's commenting policy.
Dude, quit drinking the koolaid
Lee has a loss to Pletcher, as Pletcher has to Lee
What a crock of crap.
Yes! Go Bucks!
Most these reactions are based off public hysteria
I would be asking for all the new info, lifting regimens and call any guys willing and have off record workouts. The Wuhan flu will be gone in due time and life will be normal, except for those afraid of their shadows...
Too funny, mostly how I end up playing.
Really stupid. Ok, keep fans away, but its golf. Out in the open, limited people..golf. wtf is wrong with everyone?!
Because they are full of bullshit. Pulling a number ouy of the air to justify their panic. Wuhan flu. That is all, just like swine flu, different variant.
I would post my Papi collection, but have never figured how to attach photos here. WLW, Old RIP VAN WINKLE, VAN WINKLE 12, Papi Van Winkle's Family Reserve 15 and 23
I'm sure some states haven't lost their minds, I'll find a game to go to.
Big BS
The first few times you posted this only shows what an ass you are. Your opinion is no better than others regarding this overhyped crap pile masquerading as social thought.
Stupidity should be added to that.
The world is flat...don't sail off...
The sky is falling...
More sky falling...
BS