GlassCityBuckeyes
---
from Toledo Ohio
Member since 03 January 2017 | Blog
Favorites
SPORTS MOMENT: How much time you have?
COLLEGE FOOTBALL PLAYER: Eddie George
NFL TEAM: Dallas Cowboys
NHL TEAM: San Jose Sharks
NBA TEAM: Boston Celtics
MLB TEAM: Seattle Mariners
Recent Activity
We could do leaders and followers
Sound like perfect pants for what should be a game temperature of around 40.
Send him to The New Orleans Buckeyes. With Dez going down they should be on the market.
It will go to 8 after the 2026 CFP. My money is on fox getting in on a chunk of it.
Thought this article was gonna be hog wash but upon further review that call has been overturned. Nice catch hope it's corrected asap.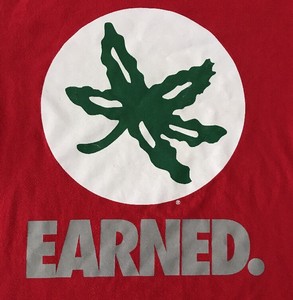 A bit off topic but since this thing turned into talking about the defense what's up with Chase Young pretty much non existent again today and disappears for long stretches. We need a pass rusher off that edge asap.
I am disappointed we didn't see that Wyatt Davis jumbo package. And we threw the ball twice on 3rd and short. One was in 4 down territory making it that much more frustrating. Other then that we played a decent game things are trending up.
Offset, Dobbins is the better ball carrier. Weber does block better, seems to have more top end speed.
White is playing with his hair on fire talk about seizing an opportunity.
As bad as Jordans snaps are, the Shugarts award still gos to Prince. Watched him miss blocks, get burnt off the edge with speed ect.
McLaurin will never be your go to receiver yet he's Irreplaceable.
Paul keels said he's starting on the pregame show
98 could be 1 thru 10 and I would be good with it.
Bucks roll sparty in a head scratcher 45-20
I dunno what's with you people wanting to play for some consolation prize. Fuck that all or nothing.
That hole gos to the only place worse then hell,...Ann Arbor.
Agree 1000% what's even more mind-boggling is Kevin Wilson had a 2000 yard rusher at Indiana with Coleman. The QB ran for 98 yards the entire season. Even more confusing is that same QB threw for only 1100 yards and 6tds. So you know the box was loaded every snap. I just don't get what the hell is going on? You know damn well Indiana didn't have an offensive line of even this caliber, and a QB that should be freeing up the box from mutiple man fronts. It's all just confusion for me.
Ive always thought football was game of rhythm,especially at the QB position. Besides the team has much bigger things to address then spending time worrying about QB packages.
Apparently everyone forgot what playing 2 QBs looks like.
So if its ok for players to go prepare for the draft,(I'm ok with it) is it ok for a coach to yank Seniors and departing Juinors in favor of preparing younger guys for the next season? in particular in bowls outside of the CFP.
Bullshit without it he had 22 carries for 121 yards thats 5.5 ypc a far cry from what we have seen.
I would be saying the same thing don't give sparty anything to prepare for let it remain a mystery.
When the winning isn't enough.
Since when have we backed down from anyone? Time for some gut checks.