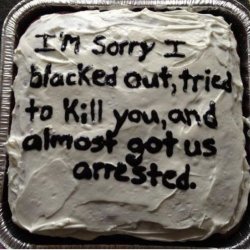 getcristylove
Uniontown, OH (via North Canton, OH)
MEMBER SINCE December 02, 2013
Favorites
SPORTS MOMENT: Anthony Gonzalez catch against TSUN. Beautiful.
COLLEGE FOOTBALL PLAYER: Troy Smith
NFL TEAM: Oakland Raiders
NBA TEAM: Cavs
MLB TEAM: Indians
Recent Activity
Was going to ask if Arby's made it in! Good luck, Kevin!! Have fun!
Do we really think someone wouldn't try to sue a University if they or their kid got CoVid? Not saying these waivers are legal or binding, but eventually someone will try to do that.
Dunning-Kruger Effect: In the field of psychology, the Dunning–Kruger effect is a cognitive bias in which people with low ability at a task overestimate their ability. It is related to the cognitive bias of illusory superiority and comes from the inability of people to recognize their lack of ability.
Love this. The pics of those big guys with those little kids in their arms are especially heart-warming. I hope all of those children get the love and care they deserve.
The BCS was every bit as subjective, but possibly more transparent.
Toothpaste? Why do women continue to make bad choices to please men? So dumb.
Great Session today!! That Penn State play that Braxton completed is one is my all-time favorites. Still amazed to this day that he didn't get tackled. And, I love the line about Shazier being the closest Pitt will get to an All American LB haha. Good stuff.
Go Bucks!!
I have seen some way over-the-top dorm rooms of my friends' children. Ridiculous. I had stolen milk crates and a mismatched comforter set I used every year.
Kudos for Wexner and the spray on skin. Life changing work.
Can't wait for camp pics. It's football again!!
Kraus' double crust yasssssss!
Great cause. We need to talk more about mental health. There is no shame in discussing feelings, and no need to struggle alone.
I hope it gets you excited enough to look into the possibility of finishing. Reach out to an academic counselor, and see what you need to do. Sometimes the path is not as difficult as you think. And then, yes, you could happily change your user name!. Good luck!
OMG. That picture with the unhappy bride-to-be is hilarious. Let's blame everyone else for not knowing what was happening in Nashville the weekend of the trip ha ha. I honestly think it would be super fun to be there during the Draft! I mean seriously… Is it really that bad? I worry about this marriage already :/
I think you meant to write that Tiger is three wins away from tying Jack's record. The Masters win was number 15.
Quite a few upvotes this morning! Good work, guys.
No reason to not park your car and call an Uber or Lyft or a friend. There are so many options nowadays to not drink and drive. Hopefully she realizes this now, and gets whatever help she might need. That could've been a very tragic ending. Glad it wasn't.
Go Bucks!!
Hmmm. That Potter kids needs to dial it back. The internet never forgets.
Love the Cardale interview. Oh, the stories these guys could tell. Especially like the part where he talked about his confidence going into the Wisconsin game. Definitely no need to "dumb down the offense." Sometimes I don't think we give these guys enough credit for all it takes to perform on the field and off the field at this level.
I think Day is a really smart guy. He knows what he's doing… especially with that smirk.
Not sure I could be any more impressed with Ryan Day. That is, until the next time he has a press conference. I like him more and more every time I hear him speak. So many positives here.
Agreed. And I think seeing others transfer and be successful, makes it easier for the next guy to do it. I think we're going to see more of this in CFB.
You can't win a job that you don't compete for. If this is true, what a lot of talk from him. He might want to rethink how he approaches a competition moving forward.
Maybe he didn't feel like he had to, but he just wanted to. Obviously he had mixed feelings about it as well, and maybe he wanted to put this out there regardless of what fans may have said or felt regarding his decision. Obviously, he has a lot of love for Ohio State, and wanted to express that. Maybe it's nothing more than just that. Best of luck to him, and go Bucks!
Really cool story. Just some friends of a superstar high school athlete who also happen to be really creative, smart, and clever. Maybe one of these young men will be working for Eleven Warriors or creating graphics for Ohio State one day.
The Mirage Tour 2019. Can't. Hardly. Wait.
The thing is that Meyer shouldn't have had to talk up Dwayne for him to get Heisman attention. The Heisman campaign should not actually be about campaigning. It should be about results on the field, and character. Publicity, marketing, media appearances should not count. Unfortunately, they do. Until that changes, the award is nothing but a popularity/ beauty//publicity contest. As I stated several times previously, I'm over the preseason polls, and all the post season stuff. I only care about watching Ohio State play, and refuse to have a media agenda impact how I feel about my team.
When I saw the picture of him for the article as I was scrolling, I got butterflies in my stomach, and it took me back to when he was coaching. Like seeing a long lost first crush lol. I have to say, I do miss him. Glad he's doing well <3
Thank you for publishing this, and getting the word out there about the organization and ways to help. Often times, even heroes need support.