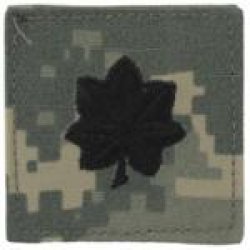 German Buckeye
---
Washington currently (via New Carlise (near Springfield))
Member since 30 August 2010 | Blog
US Army career officer - Medical Service Corps. Been a long road since I enlisted back in the early 80's as a Private; had a nice government all expenses paid trip to Saudia Arabia in 90-91 and felt the need to return to the deserts of Iraq in 2004.

Overall can't complain, but the Army sure has changed in 30 years.
Favorites
SPORTS MOMENT: Too many to add (sarcasm font). Participating in regional Punt Pass and Kick in 1977 (took 2nd); going to districts in tennis in 1984; winning the 8th Army Softball Championship (unit level) in 1996.
COLLEGE FOOTBALL PLAYER: Chris Spielman
COLLEGE BASKETBALL PLAYER: Crafty
NFL TEAM: Bengals (Brownies close 2nd)
NHL TEAM: NHL - what's that?
NBA TEAM: 80-90's Celtics; currently: San Antonio
MLB TEAM: Reds
SOCCER TEAM: Seattle Sounders
Recent Activity
Naturalize that man. He needs to play for he good guys next Olympics.
Love the crowd on the last point, BYU serves "O", we pass "H", spike "O"...what a way to end it!
I'm there! Live in south sound area. Can't wait!!
I don't have a child anywhere near this level of athletic prowess to be a large school like OSU but one of my kids was recruited to wrestle at a smaller college. While I certainly gave him my thoughts and pros and cons of all the colleges that were looking at him, ultimately I let him make the decision. At this elite level, I couldn't imagine all the fans, extended family members and people who think they know best weighing in on this type of decision - that would have made the process horrible.
Just stayed at the similar Hale Koa Hotel on Waikiki. Same deal as Shades of Green. There is also a military resort in the German Alps (Edelweiss) and Korea has one in Seoul (Dragon Hill Lodge). All are very nice.
And yet Thad is given a vote of confidence. I don't pretend to know when it's time to pull the trigger and get new leadership for the hoops program, but Thad has to be on Gene's short leash right now.
For some reason I am rooting for him to make a splash this season. He certainly has the size and build to play, but the injury bug and seemingly motivation has limited his time here. I always think what if that was my kid - I'd be absolutely proud that he got a scholarship to OSU in the first place, but I'd also want to see my boy play meaningful snaps on the field. I hope he does.
Just love reading about all the sports. Please keep this spot on going. Appreciate all the work by the 11W team.
It could be worse. Rich is short for Richard which sometimes men go by Dick. So he could be Dick Weiner, which would be repetitive at a minimum.
Yeah but first round exit
Loving can't score just 5 points and expect us to do anything.
This looks like a prison scene where two guys hold one down and....well you can see.
USC trusting their kicker to nail a 45 yarder. Wow. What a fun game to watch. So the BIG went what 3-7 in bowl season. Yeah we were the best conference this season.
Wonder what it would be like to have a QB like USC has. What composure and arm. Throwing to space and anticipation. A great game.
Great point in the "we're Ohio State for heavens sake" - there literally should never be a team that can out muscle or out quick us, in ANY position. Not when you consistently have top 10 recruiting classes. The failure is in preparation (30+ days no less) and execution - which lends to MOTIVATION. I wonder where these kids minds were starting the game, hopefully it wasn't playing all their new Playstations in the hotel room.
This parallel with the business world is fairly on target. I agree in principal with it in that Urban Meyer is getting "off" on many of the commentors diatribes. Meyer needs to be held accountable for the overall poor performance and game planning that HIS team executes. As a life long military officer, I could never use the excuse to the commanding general that one of my staff officers didn't execute the mission that I had oversight over - I would have been summarily relieved of duty. Responsibility lies in Urban Meyer's lap for everything his team DOES and DOES NOT do, including coaching performance. He needs to make adjustments moving forward, so I'm interested in seeing what he does.
Sigh. Don't know which I'm more disappointed in, the offensive play or assinine fans posting. Ok so we will lose his game. It's great experience and we'll come back strong next season. I love my Buckeyes.
Well if Zeke did anything wrong he should pay the consequences. If he didn't then move on and put it in the rear view mirror. It's just taking too long to come to conclusion.
Question: Do only first team AA's get a tree in the grove or any level of AA (2nd/3rd team honors, etc).
Isn't 740 the poster who was negative Nellie all day. Resign your Golden Buckeye card please.
It's nice to have a defense that plays hard and to it's potential. Can't say that about the other side of the ball.
JT needs to do one read then pull it down and run. O line cannot protect longer than 1.5 secs
Another sack. Bama would destroy our O line
Yup. Never want to see them do well.
Guess we are playing in New Years 6 bowl. Might have even with a win but for sure now.