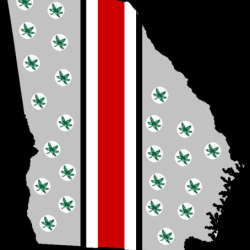 GeorgiaBuckeye2114
Lawrenceville, GA (via Lawrenceville, GA)
MEMBER SINCE June 08, 2012
Just a Buckeye living in SEC Country.
Favorites
COLLEGE FOOTBALL PLAYER: Braxton Miller
COLLEGE BASKETBALL PLAYER: Aaron Craft
NFL TEAM: Atlanta Falcons, Cleveland Browns
NHL TEAM: Atlanta Thrashers
NBA TEAM: Atlanta Hawks
MLB TEAM: Atlanta Braves
SOCCER TEAM: Atlanta United
Recent Activity
Evan Spencer to Mike Thomas TD pass is what comes to mind for me for that Sugar Bowl game...
I put a light dry rub on the wings before they cook. I add all of the sauce afterwards. I love Moore's Buffalo Sauce with a mixture or honey and black pepper added. I throw in a little butter and toss the wings
RunEddie- I make airfryer wings on a weekly basis. They are WONDERFUL....I cook them as follows:
13 min at 375 degree
Flip and cook 11 min at 375 degree
flip again and cook 5-6 min at 400 degree
They come out perfect every time. Crispy and delicious!
I bought 2 tickets in section 121 row 12 for $176 a piece on Stubhub. I bought them during the Penn State game because I knew prices would surge afterwards.
i am staying at a hotel 15 minutes south of the stadium that just opened up last weekend. Since it just opened, the rooms are ultra cheap because they are trying to fill vacancy. It's called My Place Hotel in Plainfield, IN. $107 bucks a night and it's extremely nice.
I am assuming that Urban and Co. will be hosting Big Noon Kickoff outside of the stadium. I'll be at that for sure.
I am having the same issue. I am having trouble finding info on anything but the game itself. I'm arriving late Friday night and would like to attend pregame events all Saturday...
First game since 2003 for me!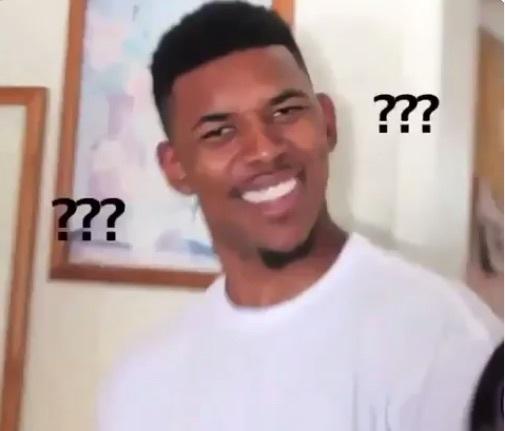 If anyone else has a ticket or a pair of tickets that they would like to sell, please let me know! I am considering driving up from Georgia for my first game since 2003.
You're asking this to a forum of 90% Browns fans...
I think your test group is a little bit biased
Chase is going to be angry....
Penn State: You won't like Chase when he's angry.
Bucknut75- Good point on the SEC Championship game. You are right- they will most definitely chose ATL.
#1 seed chooses where they play. My logic is that if OSU is the #1 seed, there's no way they are choosing Atlanta unless they play Oregon (even then i'm not so sure). At least there's a chance they play in ATL if they are the two seed. I am thinking LSU would chose Glendale over Atlanta if they rematch Bama. Atlanta is Bama's second home.
Once again, it's just my selfish wishing...haha. I do not get to see the Buckeyes play often. I haven't been to a game since 2003, but watched every minute of each game on TV since.
Selfishly, I would like for Ohio State to finish 2nd in the rankings. The reason being is that I would like for there to be a chance we play in Atlanta. (If we win out, knock on wood) I know we would chose the Fiesta Bowl if we have the option. I am hoping LSU choses to play a 4-seed Bama in Arizona, rather them playing them in Tuscaloosa East. It has always been a dream of mine for my Buckeyes to play in my hometown of Atlanta.
I live in Atlanta and I told my family that I am unable to travel with them for Christmas Vacation this year. I would never forgive myself if I was out of the state while they played in my hometown
This link might help:
https://ohiostatebuckeyes.com/ada-information-ohio-stadium/
I think we are do for a sloppy game and get caught looking forward to Wisconsin. I am going to say 24-13, tOSU wins
If they are caught using Twitter, is he going to lock them in a shed?
The graphics do indeed look bad, and the game looks choppy. Just fire up NCAA14 and download updated rosters..
Meh...As much as I hate them, Athens could possibly be the easiest town to recruit to in the nation. Absolutely beautiful campus, Southern women, great food, brand new facilities, and possibly the greatest "college town" in the nation. Not to mention, they really don't have any competition in Georgia. Kirby has done wait Richt couldn't: locked down the borders of the state.
I work in an office with 4 other guys: A UGA fan, a Purdue fan, an Auburn fan, and a TTUN fan. I have to vent somewhere... haha
I have lived in Georgia all 25 years of my life. If you lived in this area you would know that UGA fans are extremely incompetent/arrogant. They are the exact equivalent of what Tennessee fans are- just without the national championships. They are a completely brainwashed fanbase. UGA won 1 championship in 1981, but you would think they win it every year with how they act. I wish that program nothing but failure and I hope Bama continues to crush their dreams for years to come.
All I have heard this season is about how Fields sucks and that Fromm ran him out of town. Fromm is going to win the Heisman. UGA will win the natty. The SEC is king. blah blah blah..