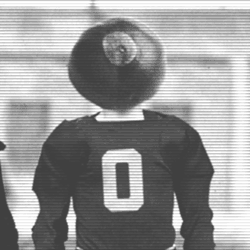 Gary Black
---
MEMBER SINCE August 01, 2018
Recent Activity
As stated, if you have internet or data, so a free trial of YouTube TV, Hulu live, PS Vue, Sling or others.
I doubt that game even gets played due to the hurricane destroying Alabama.
Nobody concerned about the ethics of it? Cool.
One utterance of racial slurs? At the college level? People who even think those words, let alone say them don't belong in society.
This is what a local high school coach told me (Michigan fan, by the way). He said he sees him as Sam Hubbard, not a linebacker.
Thanks for putting this out. We've come to an unfortunate place in society where every time an outlet puts out news we don't like or that we find inconvenient, we call them dishonest or fake or biased. It's important to remain above that, even if it means taking criticism.
Been there a few times. It's a cool place. Good food.
Sounds like a plan to drive up land value for current owners of large portions of the land, or as a PR stunt to attract other businesses to the "great value" when this falls through.
We should expect that head coaches and, to the best of their knowledge, their staff have the best interest of players in mind AND are role models for the young men.
This is how any suspension or leave would work. Why is this surprising?
I don't think you'll see riots if he is fired after the investigation. Students, who would likely be the cause, I think have a much more tempered perspective on this issue than some of the older fan base.
This situation won't be resolved by pointing out bad things other people did in the past. In fact, no situation gets resolved that way.
I'm sure she will lose her job, however I don't think there is nearly the national appetite for Brown women's basketball news as there is for Ohio State football. This comparison is insane.
You're right when it's a worthy cause, but because none of us know what the investigation will show, these people are all rushing to defend Urban without evidence, meanwhile they criticize the media for condemning Urban without evidence.
Nobody can have an informed opinion on whether he should or shouldn't lose his job until the investigation is done and the facts come out.
Call it the Fox News of Sports. More fitting.
How is having no tolerance for a domestic abuser on staff "PC bullshit?"