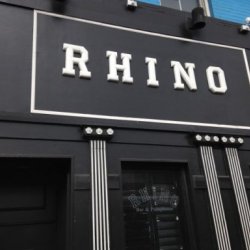 GareBear
---
from Marysville
MEMBER SINCE January 04, 2015
Ohio State fan/alum living in Switzerland.
Favorites
SPORTS MOMENT: Joey Chestnut bringing home the mustard belt on July 4, 2007.
Recent Activity
Rest and pain meds outta tide him over
Ramsey's arm strength is an issue.
Ramsey, prove me wrong.
Refs doing everything they can to give this one to penn state. Awful calls all around.
Targeting? Honestly if that isn't targeting I'll eat my hat.
Haven't looked into Disney plus. With HBO, Hulu and the flix... I feel like I'm just trading cable payments for subscription services ...
Some folks out in Woodshed getting eager
"Day appreciative of OSU compliance department... or else..."
I foresee a couple of feigned injuries before the game.

"Coach, I'm too hurt to play against Chase Young."
I know it wouldn't have happened, but it may (huuuuge emphasis on may) have cost him the heisman?
Podcast version of clickbait?
Which is fortunate for us, to be honest. I'm not sure what we'd do if he had to tuck and run as consistently as JT.

Get on the Chugs bus?
Who is Jim? Is that James's dad?
/s
Or he recommitted because of the crime that was taking place on the field at the time?
With the way Day is pushing his unit to close out the first half aggressively despite the blowout numbers, I'm thinking I go with the O. They're training for the 2 minute drills even during the blowouts.
Curious if they'll have the same motivation as this week.
Both these Ds are leaky. We'd chew them both up.
Unfortunately, committee won't care. Winner of this game moves to #1.
so what
Wasn't a delay of game when PSU did it....
Not much of a run game out of either team