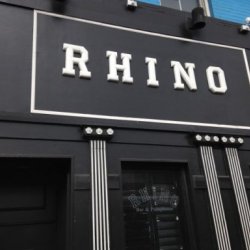 GareBear
---
from Marysville
MEMBER SINCE January 04, 2015
Ohio State fan/alum living in Switzerland.
Favorites
SPORTS MOMENT: Joey Chestnut bringing home the mustard belt on July 4, 2007.
Recent Activity
I thought we agreed as a forum to refer to him forever as El Chaleco?
Easier said than done, I'm afraid. But working on it
A nice scandal at Clemson would help the process along a bit...
I've flirted with that line of thinking - but there's just zero guarantee that we even win the NC if Joey B has stayed. Possible? Absolutely - but guaranteed? Nope
Hate to sound like a rapidly aging millennial here, but it seems like most of the old timers would have hated 16 to a suite, whereas the younger generations had no choice.

FWIW I lived on north campus, where we had 4 to a dorm, with about half the space y'all had in the towers.
Had a summer job painting the dorms, never lived there. Always seemed nicer than living on north campus, though. So much more space.
Pretty sure she did, didn't she?
I miss that 2006-7 team...
Passing game will be there, just have residual and minor concerns on the run game... Teague was impressive in the early season, but lost steam down the stretch. Hopefully he can pick up where he left off mid season.
A couple of question marks on defense as well: will Harrison make the leap? And the secondary... talent is there, but is it tested?
Football season ended on December 28 with a certain not-fumble. Don't care what the broadcast schedule says.
To whoever is buying pinkies for those crazy prices, I'll give you two premium GareBear pinkies for 2 mill. No need to spend 3 million on pinkies from Michigan.
Sorry, MB. It's just business.
Grabbed wings at Bdubs earlier today and a replay of the Fiesta Bowl was on every 4th or 5th screen.
Needless to say, I asked that they change the channel.
Are Borland and Werner each on their seventh year of eligibility?
Won't watch that 22 clip. Can't watch that 22 clip. Will probably never be able to watch that 22 clip.
Thanks for the link - though, to be honest when I first read the thread title I saw "Phantom RB..." and immediately got excited.
After reading your review, though, I can't say I'm less intrigued.
Or zoom and boom - which I think Tressel used to describe Brandon Saine and "Boom" Herron.
Well. That was painfully familiar.
COrrect! Penalizing for having a head when hitting an opposing player is nonsense. Clearly not intentional.
What the actual Fig.
An interesting stat line to be sure, but there is also something to be said of a team being gut-punched and put into a hole early to prove its character.
I personally loved what we saw against both Michigan and even more vs Wisconsin.
True.
If TL really wanted to send the internet off a cliff he would get a haircut.
Not sure they've been tested with an offense of Ohio state's caliber yet this year tho..
Anyone else notice the low TD:Interception ratio parallel from both the Elite 11 camp and our current season?