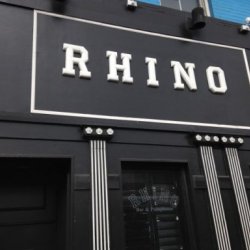 GareBear
---
from Marysville
MEMBER SINCE January 04, 2015
Ohio State fan/alum living in Switzerland.
Recent Activity
Hmmm... just not dead certain how anyone ranks Oklahoma above Alabama, or OSU for that matter...
Another good point - what good has Bran done? I keep forgetting he's been there.
Fair. And to echo the point below - I'm also just glad y'all are putting stuff out.
Thanks for getting us through these tough non-football times.
think Dany would even realize what Tyrion did? Jaimie is dead, so is Cersie... though maybe she's just bloodthirsty enough to not care.
Love the write up on Chase, but do you guys really want to do the same 17 more times for the rest of the class? Likely won't be as fun once you get down to 13 and onward...
But what do I know. Back to my armchair, sedentary lifestyle and likely case of diabetes and hair loss! :)
Yeah, either they put in those green explosions just as a nod to fan theories about Cersei blowing the place up, or they plan on mentioning it next week. Otherwise, don't see much point.
Devil's advocate here, but did anyone else see the wildfire explosions around the city? Wonder if Dany didn't make the right call in saving her troops by razing the city? Who knows what damage those would have done to the "good guys?"
What about Bronndemption?
Yeah well, that's just like your opinion man.
And Hoping that Sansa and Danny make up and make out!
Stranger things have already happened! Think about it - the dragon and the wolf!
At this point I'm sort of indifferent to Clegane Bowl. I'm just hoping the ending is somehow satisfying - and to be perfectly transparent, I'm not even sure what that would look like.
This show has been such a journey. I was thinking about it the other day, and I haven't been on a ride like this since watching Lost. And, well, we all know how that show ended...
That Twitter image, though. In the background, I see a tiger, some elephants, a bulldog, a lion... where's the nut yo?
True! Honestly, was somewhat afraid for Jon Snow in close quarters with Dany... Not sure why, but I just couldn't help feeling like she had a dagger up her sleeve.. an unreasonable fear, I know... But hey.
That's fair. I suppose that as a common plebe, myself I just wanted the poor soldiers to have some rest before heading south.
Then again, there are only 2 episodes left, so ain't nobody getting any rest here :)
You don't think holding off and allowing time to rest the troops and scheme might have given them the opportunity to sniff out an ambush?
UV for ya, though I disagree. She ignored some sensible advice from Tyrion and Sansa that could have prevented some losses. Likewise, she also seeks not to care at all about citizen deaths in the battle for KL...
... then who knows. We haven't seen or heard anything about this final battle for KL. So, something makes me think there actually won't be a battle...
Not my DV but how are we supposed to use them if not to express likes/dislikes (or agreement/disagreement)?
This one is worth a thousand words.
Took karate my senior year with some buddies. Not a great workout, but definitely learned some tricks and enjoyed the experience.
cant recall how many credits, but ever since then, all I have to say to my buddies is "thread the needle" and we immediately strike a karate pose. This was.. 8 years ago now.
Noice. Sick direct object burn!
I'd love the full-time chef.