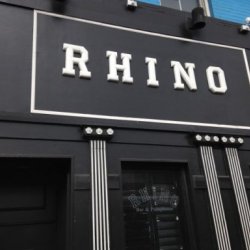 GareBear
---
from Marysville
MEMBER SINCE January 04, 2015
Ohio State fan/alum living in Switzerland.
Favorites
SPORTS MOMENT: Joey Chestnut bringing home the mustard belt on July 4, 2007.
Recent Activity
Some folks making pour decisions
Let it ferment a bit - and you'll get it.
What happened to Mertz's test?
Coach Tuf? I don't see it as an impossibility, but I feel like Coach Stud might object. ;)
Kazakhstan adopts the Borat catchphrase 'Very nice!' as its official tourism slogan...
Surprised it took them this long, actually. Seems like a very nice, no brainer.
Ahhh hadn't considered that. That explains it, I suppose.
Still, more than a little curious about their throwing ability. Miller has wheels, but so did Tate Martell.
Confirmed some suspicions we already had about the run game and a bit about the secondary. But I didn't see any major red flags - which is a positive. Maybe try to get Fields off the field earlier, though maybe this was to pad his Heisman stats a bit...
I almost headlined this section White Rushin after backup quarterback Jack Miller logged Ohio State's longest run
I feel like I'm missing a reference here - White Russian like the drink? Also, a bit miffed we didn't get to see Miller (or Stroud) sling the ball a bit.
I try to think of it as if we were the ones being beat down. Imagine if Iowa had tacked on an extra TD in garbage time a couple of years back - we'd have been fuming.
Starts earlier and gives me something to watch...
Same here - at least an hour on my end and another hour or two by family members - nada. Some of those stands photos were just.... not good. Hopefully the take some better quality shots and send those out so we can look again.
Lol @ division rival. Not sure Brasky has any real rival at this point
Been a long time coming. Better late than never, and hoping we aren't caught looking ahead to next week.
Where's my Red Bull.
Stuff gets too bad on that end, you can come to this side of the fan pool.

Just something to think about.
.... hate to ask, but football athletes? Or just athletes?

Really don't want this cancelled. Need this. Need football.
Scrolled through to see if anyone had the deets on the dart.
Dart deets, dudes?
Nice try. Saving my prognostication for the real deal.
Nice try. Saving my prognostication for the real deal.
Prognosticating is still a thing, right? I feel like it was on and off last year... I think we really need it this year.
And if Georgia beats bama?
In normal times I would agree. However, seeing an SEC team drop only 1 spot after losing to an in-conference opponent the way it did... something doesn't smell right
Very optimistic.
Id swap MSU and UM, then decrease the entire list by 1.
Don't shoot me, but the unproven quantity here is us.
im a huge homer, but I'd reserve this type of talk until after we unleash the kraken next Saturday (and on Halloween).