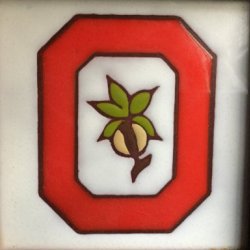 GallowayGambleGinnWAR7
---
Naples (via Cincinnati)
MEMBER SINCE October 28, 2014
Favorites
COLLEGE FOOTBALL PLAYER: Malik Hooker
COLLEGE BASKETBALL PLAYER: Jim Jackson
NFL TEAM: Steelers
NHL TEAM: CBJ
MLB TEAM: Reds
Recent Activity
Denzel Ward and Jerome Baker next year.
Coach Day roaming the sidelines for Ohio State in 2031...
First, I'd like to see Mr. Evan Pryor be a man as an incoming freshman. Check. We've had some publicity lately about the running back position and I didn't like it. I think Ohio State is about to separate itself...
You've changed my life. I sincerely appreciate the post!
Great for him and his legacy. We're so lucky as fans of the Buckeyes.
Just so you know, +1 to counter the downvote.
Okay but the first thing I thought of was Merton Hanks.
Okay then it's time to go to work.
Tressel was able to build from Cooper and Meyer was able to build from Tressel so I vote Meyer. He took the program to the highest level.
Time for him to step on it and take control. He's had some tough breaks like crowded backfields.
This says Ohio State's strength and conditioning program is tip top.
Teague makes it back then sermon is stress free
Thanks! This is excellent.
It's alright that makes sense. Whatever man, be good.
"This too shall pass". Great song by OK Go.