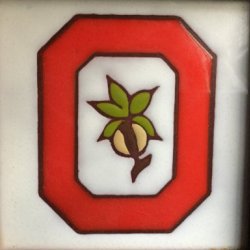 GallowayGambleGinnWAR7
---
Naples (via Cincinnati)
MEMBER SINCE October 28, 2014
Favorites
COLLEGE FOOTBALL PLAYER: Malik Hooker
COLLEGE BASKETBALL PLAYER: Jim Jackson
NFL TEAM: Steelers
NHL TEAM: CBJ
MLB TEAM: Reds
Recent Activity
These players are legends. Solid off the field as well. Peace to the gods
I'm an idiot for double posting
I have fond memories of this article. This is hero status. They're idols.
I have fond memories of this article. This is hero status. They're idols.
Washington rushed back. That's what I tell myself. Luther has the yips.
Injuries are screwing with the team. If and when they get healthy they'll be dangerous.
Sean Taylor. Also a legend.
Thanks for the great memories, Jeff! Buckeye nation will be on your side while you kick ass in the NFL.
You make a great pointI had never heard of Hafley but I'm also not very smart.
It's Tuesday and I haven't watched the game for a second time. It may take another playoff matchup versus Clemson until I revisit the 2019 fiesta bowl. I'll continue saying Ohio State gave the game away even with the bad officiating.
You're in the Mount Rushmore of Ohio State running backs. Kick ass in the NFL. We will always love you.
41-14 Buckeyes whip Clemson
The sweep Ohio State has in the conference awards still hasn't hit me. Now the national accolades have started and I'm spinning like a hippie. The team wants Clemson more than buckeye nation wants Clemson and that's a good thing considering us fans have wanted it for three years. OSU's coaches are badass. OSU's roster is loaded. This is like a dream come true.
Handled the rock 9 turnovers ain't bad, this is getting good
Hands down the best and maybe ever.
Let it be Burrow. The Buckeyes will represent this year, next year, the year after that, etc.
They've pulled the upset way too many times. It's nasty.
Smoking cigarettes like it's going out of style
Love the -
lots of 1 loss teams this year it's getting interesting