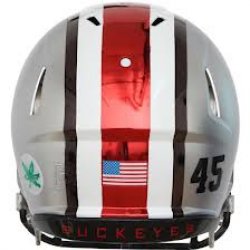 fuzzmonky
Dayton, Ohio (via Medina, Ohio)
MEMBER SINCE August 21, 2014
From Medina, Ohio. Graduated from the Best Damn School In The Land in 2007. Now, I currently reside and work in Dayton. I still like to party...
Favorites
SPORTS MOMENT: Re: Buckeyes - Um does the entire 2014 season count as a moment??
Re: Professional - Lebron James going hammer in game 5 against Detroit
COLLEGE FOOTBALL PLAYER: Current: BOSA Past: A.J. Hawk
COLLEGE BASKETBALL PLAYER: D Russell
NFL TEAM: Cleveland Browns
NHL TEAM: Columbus Blue Jackets
NBA TEAM: Cleveland Cavaliers
MLB TEAM: Cleveland Indians
SOCCER TEAM: Manchester United
Recent Activity
What poop is that? malarky
Haha what a butthurtt bitch.... This couldn't have worked out any better. Wonder how this resonates with Weber
Holy Shitballs this is HUUUUUGE
I'll gladly upvote the hell out of you kind sir.
Wow I would love this hire. Heard nothing but great things about him. Come on Urbz!!!!
lick taint...Wilcher is making this about himself and his connections to UM. Not the best interest of his student athletes (Weber). He was a roommate and friend of Hairball at UM. Ever since Jimmy got the job at UM, Wilcher's slimy bitch-ass has been trying to force his own personal agenda on Weber and get him to flip to the dark side. You can keep your blinders on man, just don't do it in this forum.
when he was working cooperatively
No Shit
AAAAAND comment of the day goes to....This Guy!!!!!
Everyone listen to this! Great perspective with extremely credible sources.
"People in glass houses sink ships..."
Someone shit in/ and/ or around the coats
Dude, he's so damn athletic for a big guy! How the hell does he get in the endzone from the other endzone??? That's just nasty
I needed to relive this momentous game to overcome the sadness in how Stan Drayton left for Da Bears. I can't help but smile when I remember this game. Thank you Patrick.
Fuck the Bears. This situation is poop. Hope it works out.
I'm tiptoe-ing through the tulips with these assholes
The funny man...
So what are the advantages to the university?
Perhaps you're right? No clue. He had seniority over EzE but maybe he wasn't super tied to the number to begin with so he just let EzE have it.