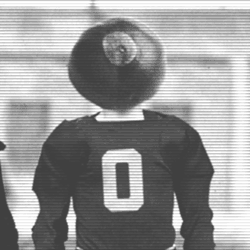 Fuzzbuck
---
from Marysville, OH
MEMBER SINCE April 17, 2014
Recent Activity
I can see a trip to the Maui tournament in 2 or 3 years
Looks like Diebler has brought several "warm" recruiting connections to the program already in his short time here. Given what programs were recruiting him out of high school and what he done in two years in the Pac 10 he may be one of those overachievers.
I just hope Fields becomes everything the team needs him to be and the better QB didnt enter the TP.
Ok, so is he 7 ft 200 lbs or 220 lbs? Have seen both weights listed....just curious.....220 means he has some strength/conditioning work to do....200 mean he has a lot of work to do. Certainly will get minutes next year. Sounds like he knows he is a 5 position and not a 4 so his role is not in dispute.
I am not up to speed on Pitt's big man quality but from what I have read about Diallo and seen on tape if he is starting center on an ACC team next year he is liable to get his lunch ate every night. Just my opinion.
Reading and wondering between the lines here...is Diallo possibly being asked to redshirt next year with the recruitment of a grad transfer backup center????
Buckeyedownunder has it pegged......Kaleb not ready to play a 4 or 5 in the league at this point. Strength, stamina,quickness and ability to get a shot off are just a few things he needs work on yet. Now to play overseas.....maybe. He certainly can play in the league someday for sure....work to do yet.
I could be wrong, however I would bet that coach Holt made a call to Thad ( and discussed with AD Smith) before reaching out to Giddens and since he is on campus I would say the feedback was positive. Have to admit I am a bit skeptical but this staff knows what they need/want to back up Kaleb. He was a defensive presence for sure even as a freshman...hopefully better now....not being brought in to be a reliable scoring option. And his spot is open for a HS player fall 2020.
Giddens to OSU.....whoa... that would be a big story that could go either way. We need a big body to play D when Kaleb is on the bench.....coach must believe he can provide just that.
I will take Diallo if he comes....but would rather have grad transfer that is ready to play/contribite on BOTH ends of the court NOW and only takes a roster spot for one or two years. Also gets Holt back in the market for top 50 HS recruits sooner. If he can land a couple top 50's for 2020 this team may be playing this weekend in two years!!
"Sorry if people didnt enjoy it" ....excellent!!
I hope Thad gets a good job somewhere and has another chance at doing what he loves to do. He deserves it, if in fact he stills wants to coach. I doubt he will find the recruiting "cesspool" any different today though.
Glad they are in ....normally 19-14 leaves you in the NIT. But Big 12 is down this year. Kaleb needs to stay on the floor/out of foul trouble and Woods and CJ need to be aggressive and limit turnovers.
The talent going north and doing well is about past recruiting classes and misses....nothing to do with the 19 class. Would not trade Gaffney, Liddell, or Carton for Roderick, but he is on the staff's radar as is Diallo and now apparently a grad transfer. Point being...Gaffney COULD have been another had program direction remained the same.
And yes... I am sick of talent going north also....Ward, Simpson, Teske just to name the current ones up north.
Yes, Roderick is on the radar for sure but if Holt signs the big guy Diallo, who was in for visit last week, then he is out of scholarships.....unless a current underclassman leaves.
Pretty sure the coaching staff was hoping this was the type of game that Woods would have all year and the reason they brought him on board. Consistant performances from every player is the reason we are on bubble and not solidly in.
Well said Blender!
Good one Max
Would certainly help at a needed position.
IMO this team has no ability to play fast or fastbreak.....the fast break opportunities this year have normally been a turnover in waiting. This team is tired and injured and w/o its best player that starts the offense, like him or not. Even with all that this group was only going to be so good this season. Not being nasty just realistic, the ceiling has been reached. While the big dance would be great this team would compete better in the NIT. These young guys are getting an education as to where their games need to be if we are going to play at the top of the conference again.
As Woody once famously said " fellas we have not generated a pint of piss out there".
Maybe Kaleb is a little more important to this team than some think......?????
Well, all the Kaleb complainers/haters are getting your wish.....more of Ledee.... ready or not.
Do we have some that "are not fully invested"? At this point I think you leave him the starting lineup until he proves he should not be....much like Jallow and more recently Muhammed. Not much difference in production between the three and they will all get there chances when one or two of them have bad games.