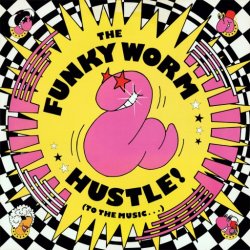 FunkyWorm
---
Atlanta (via Youngstown)
MEMBER SINCE January 24, 2017
Favorites
SPORTS MOMENT: 85 yards through the heart of the south
COLLEGE FOOTBALL PLAYER: Maurice Clarrett
NFL TEAM: Titans
NBA TEAM: Lakers
Recent Activity
Yeah one of my favorite trilogies.... and we have 4 dropping in Spring 2020
Shy Glizzy - Catch A Body ..... The locker room celebration song during the Natty run in 14
Yeah but those can be attributed to terrible coaching hires. Did Clemson lose anyone this year?
Hopefully this is the year but I'm being cautious. The Titans have had an pattern of coming out firing with an impressive week 1 win and then blowing it week 2 and killing their momentum. Next week will be key.
I got you guys lol. "Circle got smaller, everybody can't go" is a lyric from Nipsey Hussle. #TMC is an acronym for The Marathan Continues which was his slogan.
Even though they're no longer with Ohio State, I gotta go with the dodgeball game commitment with Grimes and Linsley
Yep just look at the RBs ranked ahead of Zeke
Can't wait!!! :: in my Bart scott voice::
As a fellow Titans fan I agree whole heartedly. It has been brutal
Line name as I was initiated into my fraternity Omega Psi Phi (same one as Malcolm Jenkins, Raekwon McMillan, Damon Webb) during UG down in Atlanta. It was a homage to the Ohio players.
UGA because I've lived down here for 11 years and these fans think they're Bama in terms of prestige and look at OSU like they're UCF or something.
Clemson and that doesn't really need to be explained
Yep but he did well for only 17 carries.
2011 Sugar Bowl. A year before that season I was on University of Arkansas campus for a step show. This was the weekend Ohio State lost to Purdue. My prophyte who was at grad school was trashing the Buckeyes as we were watching highlights on TV. That callback after that Sugar Bowl game was priceless.
I'm sorry lll but being a current Georgia resident and seeing this chokejob again is glorious! 38 years*
And there's even a big drop off between 1 and 2. LSU has lost 8 straight and UGA hasn't beaten Alabama since 2007. I mean look at the point differential this year in SEC play.
The same SEC that's been Alabama punching bag this past decade
I still think Dobbins was down before the was half was over. Coincidentally no camera angles to verify it smh.....