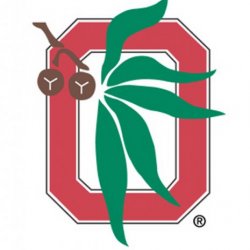 funky123
---
Danville,KY
Member since 07 January 2012 | Blog
Favorites
SPORTS MOMENT: Buckeyes winning the 2002-2003 NC.
COLLEGE FOOTBALL PLAYER: All
NFL TEAM: Cleveland Browns
NHL TEAM: Columbus Blue Jackets
NBA TEAM: Cleveland Cavaliers
MLB TEAM: Cleveland Indians
Recent Activity
Looks like a good schedule to me.
GO BUCKS!!!
The PC infested NFL can't find their azz in the dark with both hands.
Go Zeke!!!
Get Siriusxm internet and use their app and your good to go.
I have DirecTV and all I do is use the DVR to sync up the TV with the radio broadcast.
I will be listening to Paul Keels and Jim Lachey with no sound on the TV.
Death to ESPiN
GO BUCKS!!!
There was never a doubt in my mind that nothing would happen to Hand in regards to playing football. It has been proven years ago before Satan went to Elephant U that he has no integrity. And the leadership there has none either.
His loss. Let's move on.
GO BUCKS!!!
No Friday night games, please.
GO BUCKS!!!
Great to hear. Looking forward to seeing Laurinaitis in action. Always have liked Stanley.
GO BUCKS!!!
I will be ecstatic if or when I see the Bucks switch to a zone defense when their man to man is getting shredded.
GO BUCKS!!!
Can't be accused of playing cupcakes.
Not comforting what so ever that we have to compare Mattas' problems to the problems of Ayers and O'Brian to make us feel better.
Recruiters do not know what is really in these kids minds. How their decision process works and how mentally tough they are.
The Browns are fools for trading that 12 pick. Peppers will fail like most players that come from scUM do.
Sounds like lack of institutional control.
GO BUCKS!!!
Went to the big outhouse in 1989. Will never go again. Their fans are subhuman.
GO BUCKS!!!
I just hope they get in the tourney. But those may be the odds for that.
GO BUCKS!!!
Let's hope that Urban can work his magic on this young man.
GO BUCKS!!!
Pay them the average and give them a short leash.
A great day honoring a great young man. Wish there would have been a pic of Zach.
Another good reason to end the NCAA.
Beyond comprehension, total dominance. Congratulations to these amazing athletes.
GO BUCKS!!!