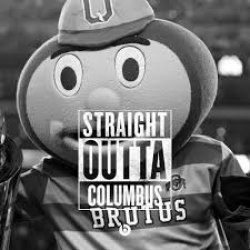 FTWinfrey08
---
MEMBER SINCE September 01, 2014
Recent Activity
His shoulder was injured.
I'm ready for this Kourt Williams BOOM!
Givler put his in back in June.
He's 6'4 230 and looks skinny right now. I don't think he will have issues getting to 260ish after a couple of years.
Same guys thought Joey Bosa peaked in high school.
All the times they are posting are hand times.
Ringo is a freak athlete, but he was getting worked at the most recent Rivals camp in 1v1. Straight-line speed is one thing, agility is another. He didn't look super fluid to me.
Kyle doesn't work for Rivals?
Givler never waivered from his OSU pick for Harrison.
Yes he is still recovering from an injury.
What was the last thing he said? lol
Well at least you aren't stuck in an office working, like me.
Givler isn't the type to give an update unless he hears something has changed. I wouldn't necessarily think it's a bad thing that he's quiet.
I'm kinda hoping it's Justin Rogers.
Even faster than Fields 40 time is how quick bucknuts posted that rivals intel.
Sorry to break this to you.... but the hard part for me was actually finding availability for the interview. That frustration will be coming next unless you live near a location that has frequent availability.
You're really going to judge his throwing acumen from a scrimmage after he was around the offense for just a few weeks?
You're looking at the composite. I'm talking about 247's own ratings.
Am I seeing this right? 247 has one Ohio prospect in the top 200....
Did 247 mention Henry is recovering from an injury? No they didn't and their over reactions from worthless camp testing has been and always will be a joke.
It was a study I read back in the Scout.com days some years ago. Academics were also mentioned like the poster below said. Skill positions tend to venture off more and lineman tend to stay closer to home.
Offensive lineman are the most likely position to stay close to home as well.