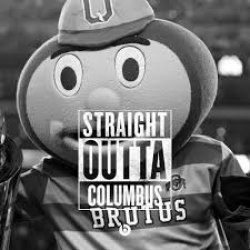 FTWinfrey08
---
MEMBER SINCE September 01, 2014
Recent Activity
Last year was all Schiano. Grinch didn't do a thing last year but collect a check.
You're getting downvoted to hell unnecessarily. Givler and Gleitman both said he was a take and OSU was recruiting him as a WR. The kid wanted to blaze his own path and get away from home.
Thanks for the heads up, Biddle. :)
Nevada never gave the === buckeye for the two RBs.
But you're right it's not guaranteed, but his calls are probably over 90% accurate.
You ever spill alcohol on writing in ink? :)
I said what I did because he's opening up to playing CB.
He's going to find his way into the class as a CB.
There was no need to adjust vs FAU. Why show your cards against inferior opponents?
I don't think Bell bailed out Eli. Looks like zone coverage to me.
All of our 2021 commits are composite top 100 now.
He would make a better DB anyways.
I wouldn't listen to Wiltfong over OSU insiders for Ohio prospects.
Still mad he took a knee, huh?
His shoulder was injured.
I'm ready for this Kourt Williams BOOM!
Givler put his in back in June.
He's 6'4 230 and looks skinny right now. I don't think he will have issues getting to 260ish after a couple of years.
Same guys thought Joey Bosa peaked in high school.
All the times they are posting are hand times.
Ringo is a freak athlete, but he was getting worked at the most recent Rivals camp in 1v1. Straight-line speed is one thing, agility is another. He didn't look super fluid to me.
Kyle doesn't work for Rivals?
Givler never waivered from his OSU pick for Harrison.