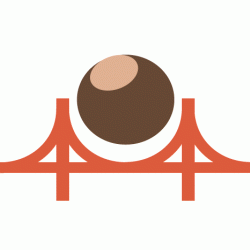 FriscoBuck
---
San Francisco, CA (via Sarasota, FL)
MEMBER SINCE November 10, 2014
Recent Activity
Day's worst coaching. He's been great, but that was shit in the second half.
I agree with you that we didn't capitalize the way we had the rest of the season, but I also think the refs played a disproportionately large part in that.

Momentum is huge. These are 18-22yo kids out there. Think of how down you'd get at that age when it seems like the authorities are stacking the deck against you. On the other side of the field, think how much momentum builds in those kids with just a few lucky breaks.

If Wade isn't ejected, we're up 16-0 and Clemson has to punt the ball back to us. Maybe the momentum shifts and we start stepping on their necks from there on.
If that fumble call doesn't get butchered, maybe the Clemson players get down and don't get back up again.
Jungle Jack say it ain't so! Kinda doesn't feel like he's going out on top, with the way this year has gone so far. Surprised he'd want to go out on such a low note, but I guess when you're done you're done.
Yeah there were definitely hints of the "we don't know how to use him" to come, but he had a solid WR game without the spin move. He had that ~20yd diving catch and ~50 TD reception. (Maybe a few others sprinkled in there, too.)

That's why I'm so confused by this – it's not that I'd expect him to have that impact every game, but he never had close to that impact again. Not sure what changed after game 1.
So basically you're saying that was his Noah Brown vs OU night? Cause he looked like a pretty solid WR that night.
Hah - fair point. I did thoroughly enjoy rewatching that game though. (In spite of my knowledge of the future of the season...)
...you just put a great athlete on the field and they magically know all the ins and outs of actually playing a spot they've never played before.
I totally agree with you, but Brax certainly seemed to understand how to be an explosive WR that night.
As long as there's a, "FOUR STEPS IS A #%&! CATCH" button, sign me up.
I agree! It's not the same, but it's better than nothing. Hell, I'd be down for this in regular years just to feel like I'm giving back to my team from 2500mi away.
What I mostly remember about this game is being at my wife's sister's wedding – way out on a farm in the country with terrible reception – losing my mind and trying not to show it. Every time my phone beeped I'd run off to the bathrooms to try to stream for a few seconds before the internet lagged. NO FALL WEDDINGS, PEOPLE!
To me, the XBrax years felt so volatile at the time - like every game was a single play from going completely wrong. But it sure was a hell of a lot of fun to watch.
Agreed - that's really kind of you! Just sent you a DM.
Thanks I found the thread. Right now the torrents are going very slow, but as long as I get to watch them I can't complain. Thanks again!
That explains it. I just wish they'd at least make them available to rent/buy. Not sure my heart can handle rewatching the 2018 defense.
To paraphrase someone smarter than me: "Lies, damn lies, and statistics."
He sprained his MCL I believe. Not sure if that changes the timeline.
Sorry about that - I've always posted in OSU FB and didn't even think about it. Force of habit.
Are those last three really games anyone is excited about?
Damn - missed my opportunity. Already dropped to:
YES -200
NO +150
I'm sorry you were forced to read and comment.
It's not like I dug up a single, out-of-context, obscure tweet to make them look bad. Most every pundit had their preseason money on TTUN to win.
I wasn't complaining about OSU at 8% (it's ridiculous, but that wasn't my point). I was complaining about Xichigan at an 48%.
Xichigan has looked objectively bad in every game they played, not just this game against a good opponent.
Zeke's in San Francisco was the best. I still have a terrible cell phone quality video of the celebration after the 2008 TTUN stomping.