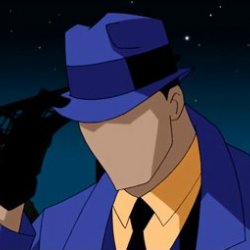 Frimmel
---
Classified (via Martins Ferry, Ohio)
Member since 06 August 2014 | Blog
Favorites
SPORTS MOMENT: I struck out the side on 10 pitches once in little league.
COLLEGE FOOTBALL PLAYER: Archie
NFL TEAM: Bengals
NHL TEAM: I am indifferent to the NHL
NBA TEAM: I am indifferent to the NBA
MLB TEAM: Reds
SOCCER TEAM: Manchester United
Recent Activity
Yes, I think #2 grabs Arnette's shoulder pads at the left chest area and holds him.
From the department of beating a dead horse: In the play where Borland blows up the shovel that should be holding on the TCU wide receiver shouldn't it?
You're posting about it because you are looking for hope that you have a reasonable grasp on reality at a time when many of the institutions meant to help all of us with that aren't always doing the best job of it. Some seem to be actively working against our knowing what in fact is. It seems perfectly reasonable to me to worry that you're looking at things through a flawed lens. You're kind of asking if you're being a PSU fan who defends JoePa not knowing about Sandusky.
Coach Smith may have been mediocre at his football job but he's doing a phenomenal job raising awareness for men who may be dealing with abusive spouses.
http://shrink4men.com/
First as the head football coach at a major university he's likely not allowed to talk to police because it will look bad in pretty much any and all circumstances.
Also if one of your employers was alleged to have committed a crime how much information on that allegation are you going to get from talking to the police? But you're going to get more if you're the head football coach at Ohio State or Alabama or Clemson right? Which in my flawless circular logic leads us right back to why he's not allowed to talk to police.
I don't think these statements go together, ""Where I made a mistake is not asking enough questions, I believe, and a complete reliance on law enforcement ..." and "Absolutely," with respect to a football coach being able to have too much authority.
That fake fair catch should have been a penalty. The receiver was waving at the coverage men. Should have been a mis-leading fair catch call. In our everything is targeting day and age those guys already have to be a bit gun shy and cautious. Should have been overturned and penalized on a video review but review doesn't work like that. Arkansas just got some other punt-returner(s) hurt and some other coverage player ejected and suspended. That play should not be being lauded.
This entire thing could only ever have been handled horribly because The Smith's troubled marriage doesn't fit the picture everyone gets in their head when domestic abuse is mentioned.
I hope his reflection period made him finally understand how unscrupulous women will use the core value of respect for women as a weapon against his players, coaches, and program.
I do think we were a bit under-prepared to start the game. I also think the coaches aren't putting the linebackers in good spots which gets combined a bit with the linebackers not being experienced. The d-line is so good you want them to get upfield but this is letting linemen get to the second level.
I'd also point out that one or two of the obvious holding calls on the TCU o-line or their wide receivers having been made would likely have erased a couple of TCU scores or at least conversions.
TCU also just burnt out their o-line in the first half. All that tempo and all those pulls and such -- all that out coaching and out scheming came at a cost.
I didn't know you could time it but yes. Track fast and football fast. I remember Coach Bruce saying he didn't know how fast Spielman was but he knew he was fastest to the ball. TCU made themselves faster with scheme. (They are fast in the first place though.)
I think one of the issues for the linebackers is the first job of the d-line seems to be getting pressure and not keeping the linebackers clean. Our talent on the d-line is getting used against us and it is making it even more difficult for the linebackers who do have some growing to do. That big run the center got to the second level untouched.
They were holding as well. Saw them with arms outside the frame a couple of times.
Dru not getting enough props in the aftermath. Many good punts.
I think the linebackers are getting a hard time because the goal with the d-line is to get pressure and not keep the o-line off the linebackers. That long run the center was unobstructed to the linebacker. It was a bad play call but there is some of that often. Teams are just ignoring the d-line and heading to the second level. There is scheme or calls issue as much as any deficiencies in the linebackers.
TCU is fast but I think the big thing is they were playing faster. Missing Coach Fickell I thought about when he would talk about not wanting the guys to think. Early on there was a lot of thinking. I think we were a little unprepared for what they were doing and that have them a speed edge. As the last quarter rolled around we started figuring it out and got faster.
Their o-line was gassed at the end which also slowed them down. All that holding takes it out of you.
Way to handle the hanging curve.
Agreed he didn't panic. I am just being harder on him for the rushed throws under pressure.
I should be missing Coach Fickell a lot less by now. I think the good sign is the defense seemed to understand the whole thing much better by the end. I don't think the game plan for how they would handle Bosa was anticipated very well by our staff.
I think that TCU stopped with all the schemes around keeping Bosa in check along with the intensity increase. Defense seemed to also just generally start catching on. I also think TCU was gassed by their own tempo. Did TCU rotate at all on their o-line?
He seemed to be getting open well enough.
Wow that is some interesting autofill in that first sentence.
TCU for away with a bunch of holding even the wife receiver for away with it. There were a couple of conversions that should have been called back.
Rutgers turned it over six times. I took the over on them getting to four wins. Kansas hasn't won two in a row in several years.
He took care of the ball. Could have used a tad more poise in the pocket but he did have pretty good game. Should be good lessons learned.