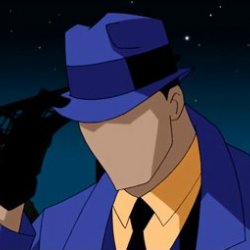 Frimmel
---
Classified (via Martins Ferry, Ohio)
MEMBER SINCE August 06, 2014
Favorites
SPORTS MOMENT: I struck out the side on 10 pitches once in little league.
COLLEGE FOOTBALL PLAYER: Archie
NFL TEAM: Bengals
NHL TEAM: I am indifferent to the NHL
NBA TEAM: I am indifferent to the NBA
MLB TEAM: Reds
SOCCER TEAM: Manchester United
Recent Activity
I'm trying so hard not to find this hilarious.
I don't think we're really going to miss Lukaku. I think without him we're going to get a much better Martial and Rashford. I get the idea that Jose never let those guys forget what they weren't instead of getting the best out of what they are.
I'm expecting to at least be entertained. It was such a slog at times with Jose.
That team was not four goals better than Chelsea. Loved it though. Much better energy and it seemed fitness about the team. I really don't think the conditioning had been up to par at United under Jose. They looked much better in that regard.
Maybe it was their competition but City and Liverpool looked like they'll tear United a new one. City looked dominant but they should have against a newly promoted side. Early days in the campaign though.
Wan-Bissaka seemed spectacular. Macguire seems an improvement. I could do with a little less "cutesy" in the box while attacking. A bit too much of trying to be intricate. James also seems a good get. In a post game interview he seemed like he has his head on right.
Just seems a much better air all around than at the start of last season. Very entertaining game. We'll see if it holds up but it at least looks like whatever happens it will be entertaining and they'll be out trying to win instead of just "not losing." Dangers of a young team surely to come. It was such a slog under Jose. Seems like whatever happens will at least be fun.
I think though that not disappointing in Champions League might provide the knock off stride for their run at three in a row.
Three in a row is pretty difficult simply on the face of it. Strictly on a the metric of rarity they've got a tough road in front of them. They have the quality but most of their chief competitors have improved. It will likely go down to the wire again.
I think they paid a bit much for Maquire but the backline has been a bit of a disaster so they did need him. They also sold Lukaku to Inter for something allegedly in the seventy million range so it is more a net 15-ish million for Maguire. If you look at as Lukaku for Maguire it is a good deal.
Lukaku's departure makes Rashford and Martial the guys and I think they'll step up. I think Mourniho just didn't get the best out of either Rashford or Martial. Neither of those guys are the next Messi but there is more to get out of them. The Greenwood kid looks like he'll be a contributor.
A deep Europa League run and/or trophy and top four in EPL doesn't seem utterly out of reach. A bit optimistic on Top Four but most teams clearly better than United are in Champions League.
Is it BTN day at Buckeye camp?
Am I misunderstanding the offense? The H-back needs to be a threat to both catch the ball and run it between the tackles right? McCall won't be as effective at the H if he's not the "backup" running back right?
Perhaps the issue is that McCall is not good enough at all of the things the H needs to do. I've been confused about our use of the H for some time now though.
And only six in the poll compared to the seven for the B1G. Maybe only the top four spots matter now? They got two of those.
I am not anti-gray stripes. I am anit-a-bunch-of-different-kinds-of-stripes. I am also against different colored numbers. I've always thought that the gray stripes jerseys made the uniforms "noisy." I prefer a bit more symmetry for lack of a better word.
I think generally there is not enough gray on the uniforms. I do not agree that the gray stripes are the way to go about achieving it if there are going to be different stripes on helmet and pants.
I'm nearing fifty years of age so old enough to know that how you dress does in fact matter. I always come back to Coach Tressel saying the players like the alternate uniforms. I want the kids to suit up and feel like bad-asses. I want them confident and cocksure and ready to lay waste to the opposing team. Put them in that uniform. I think that is more important than if I like it.
"Preacher" really went off the rails at the end of last season. It is a difficult line to walk because both of these stories tend to think of "over the top" being a lunar orbit. Last season of "Preacher" seemed like it was just pushing the edge of the envelope strictly for the sake of pushing the edge of the envelope. I also think AMC's "Preacher" is a fairly poor version of the story.
How does it compare to the comic? Right up to that same line in graphic violence and general vulgarity?
That was less than twenty minutes for me. They upgraded our department's computers and we got new big widescreen monitors. They also let us keep the old monitor since the new cards would support it. I was all, "What am I going to do with all this screen?" I was the instigator for letting us go dual but when the time came I started doubting. I figured it out real quick. Huge timesaver.
It has been a long time coming. These guys have been fencing together for going on eight years I think.
And any time they get to take shots at OSU it is good clickbait.
I was stuck at work and was "watching" the game via the O-zone forum thread. This was a pretty regular thing at the time. And all I could think from the comments was that the score wasn't beginning to describe how much we were dominating. It seemed so sedate for a game thread.
2006 TTUN game. Just sort of miracled into tickets. Last row of B-deck.
Well, I'm pretty likely to steal, "Stats are for losers."
Conditioning goals are different in the offseason than during the season so I'd say yes. But easier also likely depends on the thing being repped.
I meant to reply to this yesterday but got side-tracked.
I'm just pointing you to the information. Take what you want. Leave the rest. You have to figure out what is going to work for you and your goals and your circumstances. I'm atheist. I can't help you with information sorting this stuff out with your faith for example. You're on your own with sorting this stuff into your beliefs there.
A scarcity mindset is one of the most damaging things you can have in your romantic endeavors. Go back to your Commandments. Its Commandment Seven and also Commandment Ten. When you get your mind set that you don't need to deal with any one girl's noise as there is another hotter girl waiting for her turn to be with you or you've just got other things to do there is a lot less stress in your life.
It should be obvious that I'm a misogynist? That makes all this a lot easier doesn't it? Dimissing this stuff as toxic. I'm just a toxic misogynistic blasphemer aren't I? Suggesting you Kill the Beta shouldn't be taken seriously.
If there truly is a first step in internalization then it has to come from educating yourself. This is actually one of the most difficult tasks. If you're a reader of my blog, or are at least peripherally aware of Game as a concept, this is going to seem pretty obvious, but remember that there's an entire world of men who are still plugged in. Only a fraction of them will even be amenable to considering Game and positive masculinity, and fewer still will see its value. From our perspective it seems like a matter of course; we read the books/blogs, familiarize ourselves with the concepts, we pick what might work, experiment with ideas, evaluate the validity of them and adopt them or toss them. However what's apparent to the unplugged seems like blaspheme to the plugged in.
You certainly know a rhetorical trick when you see one don't you. I see yours.
A popular misconception about the Red Pill – the popularized notion of it, not the actual praxeology – is that it makes men misogynists or it's inherently negative, or it's function is 'truthful anger'. I am reminded of the explanation of the 32nd Law of Power:

The truth is often avoided because it is ugly and unpleasant. Never appeal to truth and reality unless you are prepared for the anger that comes from disenchantment.

That disenchantment is really what's at root here for those who would paint the Red Pill with the brush of anger, negativity or hate directed at women in general. There are certain elements within the manosphere and Purple Pill commercial interests that would like to turn a profit from this mischaracterization. They would sell a 'cure' for it with sunshine rhetoric and reheated narratives of the power of positive thinking that has been a secular religion for generations now.
From the essay "The Awareness."
My quote ends with the words "must prove innocence" and you proceed to ask him to prove his innocence.