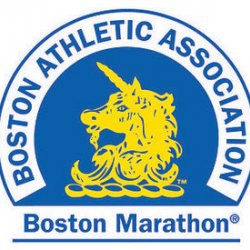 ForrestGump
---
614 (via 330)
MEMBER SINCE January 18, 2017
I just felt like running.
Favorites
SPORTS MOMENT: PRing my 5K during a half.
Recent Activity
That's a highlight that would have been shown for years and years had he made it.
#1 healthy Greg Oden -- you can pretty much write out the other team having an inside game
I'm surprised they had sports on. #shortnorthartsdistrict
The roof went have went off that place had he landed it.
Could have been an all-time great defended in the NBA.
"Not a lot of students know who I am". If you can't recognize GO (especially at 7') you can't call yourself a Buckeye fan, even if you're 18 YO. 2007 wasn't that long ago, especially when the team made the title game.
Back to the thread, good for GO, the university, and the basketball program making the best of what they can out of the situation.
It truly is (we "lucked" out that Meyer and Tressel are Ohio guys, but regardless). Some teams hire dud after dud hoping to find a savior. It's not easy get a great coach, so much at play.
IPAs, stouts, or porters.
Not that the Rose Bowl Game is wrong on that take, but it's also in their self-interest to say that. However, I doubt they're really hurting for money for prestige, just that it's not the 1970s matchups anymore.
And maybe increase scholarships to 95 or 100, but then someone will argue that that's too expensive. In any case, I buy reasons to not increase to an 8-team playoff as an excuse.
I totally forgot that part of the movie while I made this handle. Ha. Ugh.
Does this somehow weakens Alabama's SOS? Does that mean we're back into the playoff picture, again?
I think every school recruiting him has coeds.
Does it say CFB Play-in Game?
I'm cool with Meyer's approach of recruiting nationally. I have little doubt he'd pick up more Ahians if more were blue-chip studs, but this is 2017, not 1977. True, the four-star in state recruit not being picked up is debatable, but I haven't seen many Millers or Glenville studs coming up recently.