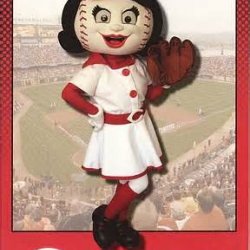 Fogt13
Fort Wayne, Indiana
MEMBER SINCE February 26, 2014
Favorites
SPORTS MOMENT: Storming the field in 2006 with a win over scUM
COLLEGE FOOTBALL PLAYER: Maurice Clarett
COLLEGE BASKETBALL PLAYER: John Deibler
NFL TEAM: Bengals
NHL TEAM: Blue Jackets
NBA TEAM: Mad Ants
MLB TEAM: Reds
SOCCER TEAM: Chelsea F.C.
Recent Activity
Jones also said he was going too
I don't see any way we win next week.
Worst offensive game plan I remember. Zeke touched the ball 12 times and we ran the ball 30. The booing was well justified but not directed at the players. We QB "sneak" Barrett 4 plays in a row and decided to not throw the ball when it's 3rd and 8. I really hope we make adjustments in the coaching staff. Urban could not have heard the plays being called and think "yea that sounds like a winner"
Same story here. I tried for a few weeks to try to order one and even called nike customer service a few times. Every time they said they didn't know if they had plans to make more and to just check back to see if they have any in stock. I got tired of waiting and ordered off aliexpress and it looks and feels great.
I bought one of the knock off black jerseys online for $25. Not because the price was so low (though that was nice), but because I tried 3 times to order one from Nike,com and every time I got on they were sold out. The last two times I called customer service to ask about if/when new ones were going to be sold and no one knew. I would have loved a authentic one but they make so few that you need to be lucky or willing to pay at least twice what it costs on the secondary market. Make more so everyone who wants a real one can buy them.
Anyone know where these jerseys are still available?
I had to log in to give this a upvote.
At first sight though, I thought this was a GIV is Vlad Putin. But if you look closely you can definitely see it is Bosa.
They cant force them to. If they are forced over the 20 hours then it would look like they are placing football over studies.
Team film watching counts towards that 20 hours. So my guess is that the team will just watch film together instead of taking home videos on tablets and watching it on their own. I doubt any real contact practice has happened anyway between the Bama game and now.
It is public what the bowl directors make. I saw it a couple years ago. It is criminal the amount of money they make for about 2 weeks worth of "work."
Lets make an 11W bowl next season where each player plays himself on a PlayStation. Keeps travel costs low and we can live stream it.
Im framing my new jersey and hanging it on the wall after Monday. Every time I see it I will remember the win over the mighty tide.
I recorded the live broadcast during the game, I had a pretty good feeling we would walk away with a win. After the game I was so excited I watched the whole 4th quarter before going to bed. They didnt know what to say, and wouldnt accept the fact that we were better than Bama. It was excuse after excuse why Bama lost the game. I cherished every moment.
403 from Indianapolis this morning.
Anyone with an RV need a travel partner? I don't want to drive alone!
Still if you don't get tickets you can still watch at a bar full of fans in the area. Anyone need a room mate down there? Id love to road trip down for the game, but my GF hates sports and wont go.
Plus the idiots that say the past means nothing when talking about OSU or the B10 and then bring up that stat when talking about the SEC. This playoff system is still broken, but I have been waiting for this for many, many years.
I cant stand the people still saying that the SEC has 7 of the last 8 "National Championships." They got into the games because they were voted by a group of people, not because they won their way in. Plus the LSU v Alabama game should never have happened, and if a playoff was in the mix when Bama beat ND we would not have had a terrible ND team getting into the championship game. Now that the SEC has to win to get in, like everyone else, they will not go on a streak like that again.
DJ, PLEASE make a chump ass yankee shirt. I will but them all!
DJ, PLEASE make a chump ass yankee shirt. I will but them all!
In your house? Im pretty sure I woke up my whole town!
Have these people not seen my cousin vinny!? That is probably punishable by death in Ala-Fuckin-Bama
The article about the Jarvis' said they will not be traveling to N.O. to watch the game? Does anyone know if this is by choice, (the boys cant make the trip), or because of the costs? I would be willing to donate to get them down and watch. The Journey with them in is it a great story. And knowing about MD I know how hard things can be. Im sure many more people on this blog would also be willing to try to help fund a trip for the family to the game.