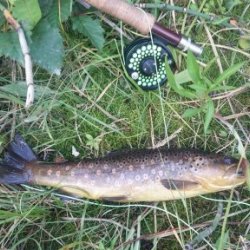 Fly Patterns
---
Member since 28 August 2013 | Blog
Favorites
COLLEGE FOOTBALL PLAYER: RDS
NFL TEAM: Browns
NBA TEAM: Cavs
MLB TEAM: Indians
Recent Activity
A buddy of mine who is a sooner told me that just a month or so ago this guy ripped up a parking ticket on campus in front of the attendant and threw it in the direction of her face. Seems like a very talented asshole.
How will they lose money? The whole idea is to set it so money is on both sides. It will move if the opening line isn't what the public wants. Don't the bookies make the same amount of money regardless?
Bowling green is going to be awful this year.
honestly I find his answers to be kind of annoying. I mean, didn't he think about what he would say to these questions? if he did, the best he could do is "I mean, don't really pay attention to that, don't read into that stuff, I'm not going to get into that stuff, we have great coaches here." why couldn't he or Urban say that Urban's expectation continues to be a 2-year commitment with all assistants? wouldn't that have answered the question?
Nope. I don't count Cash either.
Covered in the hurry up.
Dude
Yeah have I missed something on the boards on this subject?
What does it mean for the Wisconsin Gane to be a "must win"? In order to .... they must win. What is in the blank?
Absolutely my friend. It is very thick indeed. And what else you say is also true. But that will not change. The good thing is that the sludge you have to wade through (which I generally associate with people who must not have anything else to do because there is no other reasonable explanation for how incessantly they fill up these boards) is usually outweighed by the overall quality of the content, which is about all you can ask for when it comes to this medium.
Zzzzzzzz
I went to Michigan. Yep, Michigan. And I was a proud and open Buckeye fan the whole time.
Yeah that is absolutely not correct. Ohio state has been a recruiting force for many years and many coaching staffs. In addition to 7-10's names, how about Ryan shazier, braxton Miller, devier Posey, Mike Brewster, just to name a few. In tressel's eleven years, his average star rating for recruits was 3.67 in scout. Out of 222 recruits, 15 were 5 stars and 118 were four stars. And not all these recruits were from north of the MD Line, obviously.
Great insight Birm. Thanks for taking the extra time to offer it up.
Maybe so. And I know guys move inside sometimes as they develop. But they are different positions. Do we say the same about hits and misses at WR and TE being viewed collectively? Or corners and Safeties?
You WERE right man.
Birm nobody is doubting that you talk to a lot of people or that Johnson was influential with Cooper and bosa. But the misses have been at defensive tackle. Are you saying that we should look at the recruiting success across the defensive line as a whole and not question what's up at DT?
Agree completely. Read a tweet that LJ was seen leaving the WHAC not too long ago this afternoon. Maybe he is taking a long walk to reflect on how to improve recruiting at this position.
Birm we will gladly post up in the ship with you!
Well played 3M. Well played.
Ha! Nah, no alias for me. I just feel like I don't always understand the rules around here. Like if bass wants to be a dickhead well, I guess I don't really give a shit whether he does it as bass or presidente. It's all the same!
Thanks for asking. Yeah. It's not a trophy but still fun on a 3 wt. Do you fly fish?
*
Geez what's the big deal about someone coming in with an alias? Can someone explain?