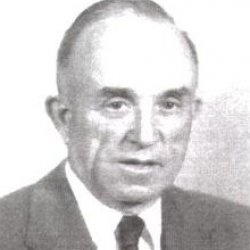 Floyd Stahl
---
MEMBER SINCE May 05, 2013
Favorites
SPORTS MOMENT: January 4, 2003
COLLEGE FOOTBALL PLAYER: Archie
COLLEGE BASKETBALL PLAYER: Jim Jackson, Jared Sullinger, Kelvin Ransey
NFL TEAM: Browns
NHL TEAM: CBJ
NBA TEAM: Sixers
MLB TEAM: Tribe
SOCCER TEAM: Crew
Recent Activity
Still sad that Sparty didn't hire him
I thought Tucker was getting $5.4M a year.
McGroin. But at least he did it with moxie. And threw his teammates under the bus... with moxie.
Ironic that part of the reason we hired Cooper was because he beat TTUN in the Rose Bow for ASU yet struggled to do it here.
George and West George need to become states immediately (love how Ohio is between them). To be fair, I wouldn't be able to identify any of the states in Germany, either.
So sad it's not Bert.
He was backing away because he thought they were going to hire Fickell. Once that didn't work out, he became interested again. Shows he wanted the job all along.
Get this guy on the wrestling mat with Fick, or better yet in a UFC ring.
No doubt Penn State fans are the worst and most delusional.
That level of delusion is sniffing the rare air of the TTUN and Penn State fanbases.
I have the t-shirt, too. Marc's was carrying them for a while. Don't know if they still have them.
I just hope Warde doesn't get in trouble. We enjoy the fact that they have a mediocre AD and football coach, especially since he wants Harbaugh to stick around forever.
Not a fan but a game at Notre Dame Stadium. And LSU Death Valley with pregame tailgating consisting of crawfish, gumbo, jambalaya, and Old Milwaukee.
Chad Henne is still around?
Va. Tech thinking they belong on the list, lol! What, there aren't any Big 12 schools on the smart schools list?
I was at that Wichita State game and it irks me to this day. We came in thinking it would be an easy victory after beating Arizona in the regional semis. The Shockers came ready to play and rolled to a huge lead. Once we we woke up we almost came back, but fell just short. I really like Matta but kind of put it on him for not having the team properly motivated (for a Final Four berth, no less).
We miss Aubrey. Will she be back in the future?
I remember there was a study that determined the various reasons why recruits chose their schools, and #1 was proximity to their hometown.
I agree but look how often SEC teams come north to play.
Is Patrick Gurd the son of Andy Gurd, who played at Ohio State and is now an advancement officer for one of the university departments? I'm guessing he is?
This speaks to the Buckeye work ethic and culture that have been built in the program.
By 200 points over TTUN!
No, they don't have the slimy head coach part of it down.
How prophetic that Hayes Hall was named after Woody decades before he began coaching there.
I'm still trying to figure out how their basketball team is doing so well.