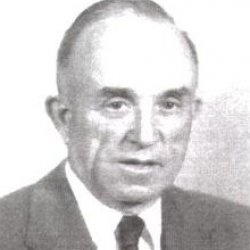 Floyd Stahl
---
MEMBER SINCE May 05, 2013
Favorites
SPORTS MOMENT: January 4, 2003
COLLEGE FOOTBALL PLAYER: Archie
COLLEGE BASKETBALL PLAYER: Jim Jackson, Jared Sullinger, Kelvin Ransey
NFL TEAM: Browns
NHL TEAM: CBJ
NBA TEAM: Sixers
MLB TEAM: Tribe
SOCCER TEAM: Crew
Recent Activity
I'm in shock.
Also, 1210 yards. That's 22 plus yards per catch.
Take a moment to digest that: 19 TD's on 54 catches. He looked ridiculous as a WR on his highlight tape.
Yeah it's our personal version of chickencrap Saturday. Now if we could only play them before TTUN instead of having to face Penn State.
This is a great scenario.
Urban should have won it in 2012 and Tressel in 2002, at the very least. But in the latter case, Ferentz had his first turnaround of Iowa and stole it (unjustly) from Tress.
Jim Laughlin, baby. They wanted to bronze his forearms.
Ok, it was me. Going to stay anonymous so I don't get arrested.
It's actually happened a lot in Columbus over the last 25 plus years with the population increase here. Westerville, Dublin, Worthington, Hilliard, Pickerington, and Olentangy have all split into multiple schools, amongst others. Some of these districts actually have 3 or 4 high schools now.
I just looked it up and Catignola is from Trenton, MI, but his dad played for Woody at New Philadelphia HS. Surmise from that what you will.
There's actually a few flights that leave on Friday and return on Sunday. Cheapest is $401 roundtrip.
She's a smooth operator.
Not trying to be crude here, but does anything say Klan more than a rifle range being built in the basement instead of a nice new swimming pool? This turn of events was very sad as it was very generous of the Firestone family to want to help fund the school and especially help the immigrant population that worked at their factories.
No worries. Thanks again for the info and all your hard work!
Alright, more Columbus City League! Matt, I don't know if you can say, but will we be seeing any more City League teams in the countdown? I'm especially curious about Beechcroft, as I can think of at least two players (Bill Matlock and Antonio Smith), but I think there may be more. So cool that you went to Independence, Matt! Respect!
You're welcome. You won't be disappointed.
Prayers up for Vinnie and family.
One of the best things about Grovetucky is the York Steak House on W. Broad St that is a throwback to the heyday of malls in the 70's and 80's.
Is Marquette a better job than Yale?
This makes me so sad. s/
Also could be Justin Fields carving up defenses with surgical precision.
Anyone else remember RB Jewell Jackson who led them to that 1983 title?
No worries. Thanks for being on top of things. I guess I just happened to be early to this edition.
I'm sorry, Matt, I'm confused. I thought Akron Buchtel was the actual #100 and not Patterson. You're doing an outstanding job on this series, though. Really appreciate it!
You mean like Penn State?