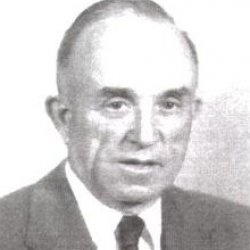 Floyd Stahl
---
MEMBER SINCE May 05, 2013
Favorites
SPORTS MOMENT: January 4, 2003
COLLEGE FOOTBALL PLAYER: Archie
COLLEGE BASKETBALL PLAYER: Jim Jackson, Jared Sullinger, Kelvin Ransey
NFL TEAM: Browns
NHL TEAM: CBJ
NBA TEAM: Sixers
MLB TEAM: Tribe
SOCCER TEAM: Crew
Recent Activity
At least someone has their head on straight.
I saw on Stephanie Mavunga's Twitter that Kelsey Mitchell received her Master's the same day she reached 1000 points in the WNBA. Anyone know what her degree was in?
I wonder if this would've happened if the Big Ten didn't go conference only.
Is this his new nickname? If so, I love it.
I noticed the same number as his dad, too. Very cool.
Not ideal but at least they're trying to make it work. Let's hope and pray there is a season.
All of these seem pretty reasonable and well thought out, except for complimentary access to Big Ten Network, which is way overboard. That's a deal breaker. Crossing the line, man. Why do the players have to be so greedy? s/ Seriously, though, it was kind of funny to read all these requests related to health and then this pops in there. But it's understandable given that family may not be able to attend games this year.
All great points, except UCLA isn't a blue blood. aTm isn't really, either.
As I've said before, he's their Earle Bruce. Except for the rivalry game, in which case he's their John Cooper.
A source who was on the B1G call with all the coaches. So the source was another coach? Who was it then, nevadabuck?
Sure, you just do you, NCAA. Makes absolutely no sense at all.
On a tipped ball, too. Then he punched a fan after the game.
Just found this article. https://www.google.com/amp/s/www.newsweek.com/love-story-dwayne-johnson-his-ex-wife-dany-garcia-1522467%3famp=1
Am I the only one that finds it interesting that both the Rock and his ex-wife(!) are buyers in this?
I would like almost nothing more than a Bert faux press conference, or even better, a real one.
Crowell sees the potential and wants TTUN to be elite and is pushing them to get there. Maybe Harbs isn't willing to put in the effort to get them there. It's likely that Coach Harbs weirded out Crowell, as well
This tradition needs to be restored immediately. Simple solution for TTUN to prevent this from happening: don't lose the game.
If you get YouTube Premium, you can download the videos onto your computer. Then you can convert them to DVD.
I can't wait to get my mini Riddell helmet with the splash shield.
That and the long TD at the beginning of the 2004 Game that set the tone for the upset.
Hey man, thanks for doing this and posting these videos every day to get us through these times and get us to football season. It must be a lot of work and this streak is remarkable. We really appreciate it.
Nothing to worry about. Spielman was going to TTUN until his dad talked to him.
Hmm, in hindsight looks like he may have been better off he had sat out last year as a transfer, then he would still have to years remaining.
Not to be confused with Roman Bates, former OSU player.