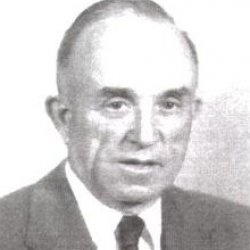 Floyd Stahl
---
MEMBER SINCE May 05, 2013
Favorites
SPORTS MOMENT: January 4, 2003
COLLEGE FOOTBALL PLAYER: Archie
COLLEGE BASKETBALL PLAYER: Jim Jackson, Jared Sullinger, Kelvin Ransey
NFL TEAM: Browns
NHL TEAM: CBJ
NBA TEAM: Sixers
MLB TEAM: Tribe
SOCCER TEAM: Crew
Recent Activity
Can't wait to see her juke some defenders! I remember her from high school. Great name.
Typical Saban.
So this averages out to a won-loss record of 9.5-3.5 (would probably be 9-3 except now there is an extra regular season game). So, Harbaugh is their Earle Bruce (but without the rivalry game wins)?
In Charlie Brown's teacher's voice: Woh, woh woh wah wah.
Great article! Smokes Risen is a name for the ages.
Yeah and he thought it was our fight song and that's why he got so riled up.
That is so Indiana (and so perfect for them) to have a Friday spring game.
I'm confused. I tried to but tickets online through the athletic department website a day or two after they went on sale and it said that those tickets were no longer available. I clicked on link in the article and those are for verified resale tickets through the athletic department. Yet Kevin says that only 50,000 of the 76,000 have been sold. Am I missing something?
Hurray for San Marcos. Thankful that his recruitment led us to Chris Olave.
About 15 years ago I used to frequent a restaurant to watch Ohio State games that I couldn't get on regular TV. One of the regulars there was a Michigan grad whom I befriended and was actually very nice and not arrogant. He informed me that when he went to school there in the 1950's that the football players were notorious for cheating and the professors would knowingly look the other way so they would be able to stay eligible. The professors would also do other things to "help" the players in classes. This was a well-known fact within the university and student body.
Prices will certainly drop, even more so if one of the teams loses. If you check Stubhub regularly, you'll occasionally find a deal that is much less than market value.
This is uncalled for.
Or the sane looking version of it.
Best...dyansty...ever.
I figured this is what happened when I saw the big Ohio State drum (as seen in that video) when I watched the game on TV.
Guns up. TTUN choked in a big game, just like their football counterparts.
Will Kelvin or his assistants be making any phone calls? Per your point, I think Houston's proximity to Tulsa will give them the advantage in fans present at the game.
I actually had a bad dream last night where the Buckeyes were very mediocre this season. Let's hope it was just something I ate. That said, I think they'll at least win the division.
I'm kind of glad for Haskins because it seems like their GM, Dave Gettleman is trying to run the team into the ground. Letting Landon Collins go without at least franchising him and getting some compensation is inexplicable. Then they traded OBJ to the Browns. There have been some other questionable moves, as well.
This would've been great for Ohio State, of course, but KBD was B1G player of the year and probably wasn't going to improve his draft stock substantially by coming back for another year. It wasn't his fault he got drafted to a team whose coach doesn't believe in playing rookies. Plus, he got paid, and he's now starting to show what he can do when given a chance.
Roll Hyde. Chiefs would be blessed to get a great, bruising RB like Hyde. A nice compliment in their offense.
Otterbein is not happy about this.
Great job. Thanks for your hard work.
Crean 2.0
Fran's is the new Tom Crean. Crean 2.0.