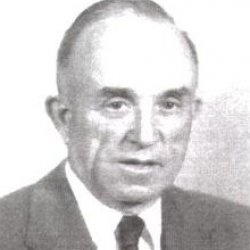 Floyd Stahl
---
MEMBER SINCE May 05, 2013
Favorites
SPORTS MOMENT: January 4, 2003
COLLEGE FOOTBALL PLAYER: Archie
COLLEGE BASKETBALL PLAYER: Jim Jackson, Jared Sullinger, Kelvin Ransey
NFL TEAM: Browns
NHL TEAM: CBJ
NBA TEAM: Sixers
MLB TEAM: Tribe
SOCCER TEAM: Crew
Recent Activity
Definitely looks like ND versus some proxy team on the cover there.
Who are you, Chris Chelios? But Wayne's enforcer, Mark Messier, will have a say.
Some videos about Lawrence Tower, including dorm tours. https://m.youtube.com/watch?v=xsp1goEup2c https://m.youtube.com/watch?v=HjZmPI7rkv4 https://m.youtube.com/watch?v=dlgpSNbzO-Y
I used to illegally park in the Holiday Inn parking garage when I went to Conrad's or Buckeye Corner or some other place on that part of campus. I think I may have used their bathroom once. Better than parking at the McDonald's on High. Did that once and met an unfriendly end thanks to Shamrock towing. My girlfriend had to drive me to the towing lot. Only time I've ever been towed.
So is the earth. According to Kyrie...
Herbie and Dabo, Covid-19 experts.
https://mgoblog.com/mgoboard/2018-b1g-east-division-trophy-display-schembechler-hall-locker-room Some of the comments are great. One poster said this was more pathetic than losing the Game.
This is extremely kind and generous of you, Cruiser.
Day has stated that he doesn't want to be overly reliant on the transfer portal, but if there's a need and a player like Justin Fields, Jonah Jackson, or Trey Sermon wants to come here, he's not going to turn them down. Ohio State is one of the premier programs in the country and develops players as well as anybody, so players are going to want to come here. That's a good thing.
Sad to say, but development is going to be one of the biggest challenges for all the players at the college level with little or no experience.
I'm probably going to take some flak for this and for being ignorant, but what the heck was that in the Giudice video? To quote the 70's, what a spaz.
In these hard and trying times, there's a greater chance you might die from Covid-19, so just in case you do, please amend your will to benefit your beloved institution.
I wanted to watch this tonight but forgot it was on. Hopefully there will be a replay. Sick of the teflon coaches like Pitino, Calipari and Self to whom it seems nothing ever sticks.
You're welcome. I kind of vaguely remember some of them being on TV, either on WOSU channel 34 or on channel 10 hosted by Dom Tiberi.
This is a DVD series that they put out that also may have been a TV program at some point. There were typically three classics to a DVD. https://www.amazon.com/Buckeye-Classics-Vol-3-TM0018/dp/B0002IQN4M Wow, looks like they have over 400 episodes. https://m.youtube.com/channel/UCcuTxiBiF2JAG7op3elairQ/featured
He's the safeties coach at LSU. Bio says he handled quality control coach for the defense of the good guys in 2015.
I love how you mentioned equipment management and don't doubt it for a second, but wondering what you're referring to specifically?
Thanks for the correction. I got my years of tearing things mixed up. 1971 was the year Woody tore the sideline markers.
If we didn't apologize for tearing down the banner in 1971, no need to apologize here.
Sorry, but not really sorry. Love it.
1975 and 1979 TTUN. 1984 and 1995 Illinois. 1985 and 1990 Iowa. 2012 and 2014 MSU. 1996 Indiana. 1993 Penn State. 1997 and 2010 Rose Bowls. 2011 Sugar Bowl. 2003 and 2006 Fiesta Bowls.
I thought TTUN was a baseball school.
Agree with you on all this. Not a fan of him or his antics at all, but this is the right and generous thing to do. Also, wishing him a healthy recovery.