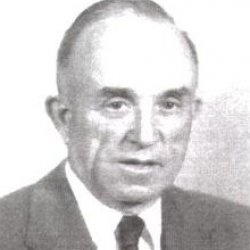 Floyd Stahl
---
MEMBER SINCE May 05, 2013
Favorites
SPORTS MOMENT: January 4, 2003
COLLEGE FOOTBALL PLAYER: Archie
COLLEGE BASKETBALL PLAYER: Jim Jackson, Jared Sullinger, Kelvin Ransey
NFL TEAM: Browns
NHL TEAM: CBJ
NBA TEAM: Sixers
MLB TEAM: Tribe
SOCCER TEAM: Crew
Recent Activity
Our state has given us Donahue and Jerry Springer.
It's beautiful (sheds a tear).
Very cool. Thanks for sharing. "Ohio is a state, first of all, which if it has raised any kind of false God before the Lord, looks upon football with idolatrous eyes," author Jerome Brondfield noted in his New York Times bestseller, Woody Hayes and the 100-Yard War. "Where an appearance at the Friday night high school football game is probably more obligatory than at church on Sunday morning."
North side Columbus! Karl Rd. had two powerhouse programs down the street from each other in Brookhaven and DeSales.
I wonder is Joe Hudepohl is a descendant of the beer family that's based in Cincy.
No no no. This hubris is what led to TTUN's downfall in the 90's. Yes, we've dominated, but always respect the rivalry. Hopefully Day and the upperclassmen will teach him well.
I am Ryan Day incognito (no longer, though), so I am at all the practices. Fire away with any questions you may have.
I don't believe it was a Netflix production. It was originally in select theaters earlier. I wonder how Roll Red Roll feels about this.
I fourth this. Outstanding series and I look for it every day.
Man, those uniforms. Why can't we go back to the best? Nothing compares. When I was at Ohio State I knew a very nice and attractive girl on the tennis team who was from Alter.
TM's fees used to be insane, but I only paid $13 in fees for a ticket I bought on their exchange for a game for this season. I checked other tickets and it was $13 across the board. This is actually much less than the 20-25% that stubhub and other sites charge depending on the magnitude of the game.
That's why they're September's team and where all the September Heismans come from. Contrary to what Tress said that champions are made in November. Glad the Zooker is back in the B1G. One of my favorite coaches. Cue pic of Zook water skiing.
Anyone else remember the back flip that Tim Fox did after his pick-six at Illinois in 1975?
Chris Conwell HS career: Played with Adrien Clarke and Nate Clements at Shaker Heights. LOL
Yes, pros. My bad.
The Midwest Athletic Conference is one tough football conference with Maria Stein Marion Local, Anna, and Coldwater, in addition to St. Henry. Versailles was great back in the day, too. Probably the best for small schools in Ohio, with GCL for the bigger ones? Impressive website, too. https://www.midwestathleticconference.com/ Lol Lachey played for the Redskins in high school and college.
Because, you know...TV.
Dave Butcher, man.
C deck is the way to go, as everyone is saying here. High A is not bad, either.
The Doctor.
Thank you, Smitty and Matt.
Is Austintown Fitch Boardman's arch rival? Wonder if we'll be seeing them on the list.
This all went down because Tom and Michelle Herman leaked info about Zach and Courtney to McMurphy. If Zach was at Bama, Hermans wouldn't have had the same incentive to do what they did.
Sorry for the delay, but this actually just came to mind and is actually tied to yesterday's entry, Thomas Worthington. I believe Daniel Waters, who wrote the screenplay for the movie Heathers, graduated from Worthington. The name of the fictional high school in the movie, Westerburg, is thought to be an amalgamation of Westerville and Reynoldsburg. In the movie, the football players wear red letter jackets with a blue W, just like they used to wear at Worthington HS (although in the movie they have cream sleeves). It is believed that the movie is based on his experiences at Worthington HS and is a commentary on the prevalent cool/popular people and jock culture.
Great comparison. And that's with one less year for Orgeron.