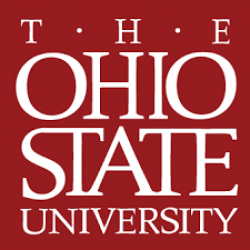 FLBuckeyeRick
---
MEMBER SINCE January 04, 2015
Recent Activity
J.K. beat Xichigan all by himself (along with extra points).
Please stop the blackout unis.
Smart and talented young man!
He looks like he could be a future standout QB with a excellent career ahead of him. Welcome aboard!
He made an excellent choice.
Records are meant to be broken. Every T&F athlete knows that and are happy for those that break their records.
You can't hold back talent. If he's that good, his talent should be utilized.
You didn't need to circle Trey in that highlight video. He's a big boy who'll move whoever anywhere he wants.
Give me a big, bruising, fast running back.
It's about time they focused attention there. There's too much talent in 513 to continue letting them go to Notre Dame, TTUN or _ichigan State.
The reason the good guys didn't make the CFP was because of the defense.
Notre Dame should be forced to play the winner of the ACC for the championship. That would have prevented this.
The good guys would have been in.
We'll see on New Years day how well they picked it.
Notre Dame needs to join a conference or be taken less seriously if they can't play for a league championship.
Anything run by committee is inherently bad.
Great game! They put _ichigan in their place.
The defense needs to play with passion, with a sense of urgency.
If the Bucks play them in a bowl, UCF will win.
I'm out. I can't watch the foolishness. I'll be back in the 2nd half. Maybe...
Again, everyone knew McFarland was gonna get the ball. Seriously?
Maybe we can buy a better defense. These guys have no heart and don't care
The defense continues to embarrass