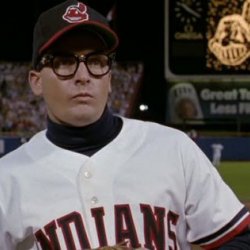 Firedup
---
from NW Ohio
MEMBER SINCE August 27, 2012
Favorites
SPORTS MOMENT: Best OSU sport moment Rushing the field after Wisconsin game and singing Carmen on the field.
Best non-OSU moment, attending the 2009 Men's National Championship in Detroit, seeing Larry Bird, Magic Johnson, Bob Knight and MJ all in the same night besides the game.
NFL TEAM: Cleveland Browns
MLB TEAM: Cleveland Indians
Recent Activity
Happy Anniversary of Brexit 1776!!
Good for Coach Mick. He is the real glue guy when it comes to developing talent.
This will put UGA in the driver's seat for the Fulmer Cup
The fun classes I took
Physics of Sports with Dr. Lisa awesome class for science credit that let you do an experiment of your choice instead of a final. and he would check your math for you before presenting your project.
Food Science for lab credit which consisted going to the dairy lab and making cheese and ice cream and then eating it.
Spanish Literature-3306 or something. Reading Don Quixote in English and then having 5 movie nights with popcorn to compare different film adaptations to the book.
Dumb. Hate this. We are not the MAC
also will this limit the traveling Buckeye fans who would have to take off Friday to get to Evanston in time? Is this NW angle?
Did these other coaches even look at stats??
Lol James Franklin sidestepping his future because his in game coaching is seriously being questioned without Moorhead
Watch all those clips and watch Harrison chose wrong gap and Borland take 3-4 seconds to diagnose the play. Yet these two were " champions" and Borland player of the game. Give me a break.
As it should be. Every time there's a tornado watch, I hope it stills the Schottenstein
Honestly though, I should have known Ryan insert himself into this conversation. It is a foot injury, after all.
haymaker!!
Play the best 11 in base defense. #BasicDefense
To be an angry you have to play the best 11 not your favorite 11 or 11 best character guys
Without Ted who else will hop to halfcourt from the baseline to call a charge for all to see
Did we blitz at all yesterday? I feel like we rarely blitzed, and our LBs stuck to [wrong] lane assignments
yes we did. Didn't you see all the slants we gave up with no underneath help. The only slant blocked was Hilliard who got chopped on blitz and stopped his route
Wonder if Taylor is healthy he's inserted at C and Jordan goes back to G?
Diamond inspired end zone looks real good!!
Agreed. Was looking forward to him out there as a veteran of the Whiteout.
Does anyone really believe that McCall is going to play meaningful snaps this week?? I know Meyer said that he's in the plan but so was touched for Braxton Miller in 2015
Also Congrats Fong! Beat me by 1 yard