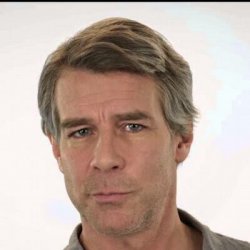 faux_maestro
---
Cbus
Member since 12 October 2011 | Blog
Favorites
SPORTS MOMENT: January 3 2003, Tempe Arizona, Sun Devil Stadium.
COLLEGE FOOTBALL PLAYER: J.T. Barrett
COLLEGE BASKETBALL PLAYER: AARON CRAFT
NFL TEAM: Bengals
NHL TEAM: CBJ
MLB TEAM: REDS
Recent Activity
That story has been updated since it was frost posted here.
Show me on the stick figure where J.T. hurt you.
I bet this is more about the draft grades they got and not about some magic "they know something" bs.
I believe that bridge was napalmed.
This season has already exceeded my imagination. I legit wondered if we could win 6 games total in the B1G.
This isn't the tv station. That alert comes from the state EMA, i believe the message is automated and comes directly from EMA. They essentially break in to the signal from the station and the message is broadcast without anything happening at the station.
Ooooohhhmmmyyy
I went to high school with "Michael Hunt" so he is a real person.
The problem with your first point is that it is essentially saying "if we take away the good plays the offense made it reveals that they didn't make any good plays". Edit: also, what Minnbuck said.
I'm sure it was "hey would you be interested". I'm also sure there are dozens of surprising candidates that are asked that same question whenever a big job opens. An athletic director who doesn't at least ask isn't doing his due diligence.
Perhaps Clemson didn't belong. Much like it was actually FSU that didn't belong in 2014.
Jesus, that man is a moron.
Here I sit, all broken hearted...
I remember a lot of angst regarding Bernie Kosar even as those teams were making AFC championship games. I have a feeling Browns fans would give up a lot to be as unsuccessful as he/they were back in those days.
The idea that Urban put a player ahead of the program is a bullshit argument and has absolutely no basis in fact.
This shit has become so ignorant. PLEASE don't turn this site into a dumpster fire. It's getting dangerously close.
Benching a sophomore qb is different than benching a 5th year senior who has been through everything with his teammates. The fact that people don't get that boggles the mind.
I'd say there's a pretty good chance that they are that obsessed with us.
I have a feeling these coaches would have gotten a lot out of both of those players.
Division I-AA has a 24 team playoff. Division II has a 28 team playoff. Division III has a 32 team playoff. When explaining why Division I can't have 6 or 8 all I hear are excuses.
Rumors are that the whole offensive side is being restructured, including Pep Hamilton going back to the NFL. Their Oline coach left for FSU so I tend to believe the rumors.
The 2 of them would have out every Chinese buffet within 50 miles of Ann Arbor out of business.
I'll be that guy. Isn't his record safe for at least 2 years?
That was a great answer. If I was a Nebraska fan I would be over the moon right now. The way he got UCF ready for Auburn makes me believe he's a hell of a coach and Nebraska will be challenging us by year 2.