Fatpants
Moderator
---
MEMBER SINCE June 25, 2014
Just a fat guy killing time at work. THE Ohio State University, Class of 98.
Favorites
SPORTS MOMENT: Always beating michigan
Recent Activity
How does this benefit Ohio State?
They grow up and turn into killing machines. They're not pets!!!!!
Those two weren't acquitted because of money, they were acquitted because a cause of death wasn't established in either case.

If you own an animal you're not supposed to and a deputy has to shoot it because it got loose and stalked a neighborhood, and the state has to get a search warrant to find out who it belonged to, the owner isn't going to buy his way out of that.
Just go by your primary LCT handle and don't worry about the others.
I don't think the state messes around with that sort of thing since that stuff happened in Zanesville.
NBA is kowtowing to an oppressive regime for money. Kind of a sad thing, IMHO.
I'm getting it too but don't find it to be anything more than a minor annoyance
That's how this site pays the bills.
playoff Alabama doesn't lose by 30 to anyone. And, frankly, playoff Ohio State doesn't either.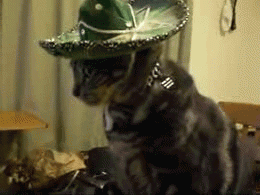 That's probably damage done to the boots themselves.
Eddie George had an A pass
Someday I would like to see this happen. It's got to be a delightful mess of clunking and banging and sparking.
Four boots? Why don't they just get Shamrock down there? They'll hook and book and it'll be a hell of a lot easier than putting four boots on a car.
The Nazis burnt Hemingway, Tolstoy, Hugo, Sinclair, Fitzgerald, Helen Keller, and many more they thought didn't align with the party ideal.
A guy got downvoted and timeout for calling others "dumbasses", "fucking assholes" and posting a simple "fuck you!" in the comment section of a privately-owned sports blog.
Yeah, just like nazi Germany.
Groom-to-be robbed a bank to pay for wedding ring and venue
You almost have to.
I have extended family that are Iowa Hawkeye fans. One of them loves to talk shit, but she wound up cheering for Ohio State on Facebook for around a month at the end of 2014 and the beginning of 2015. I was obligated to remind her that Iowa hasn't done shit in forever.
No offense to OP, but you lose the minute you jump down into the pit. One's work as a "journalist" should speak for itself and should need to be defended. Nor should one be so sensitive to criticism.
This is awesome. Why talking heads want to get into twitter DM fights is beyond me.
Patterson made the list because they start with 20. Name 20 "good" college quarterbacks.
Next time you hear a young couple discussing their desire to have children, ask them why they want children?There will be a 10 second uncomfortable silence, guaranteed.
That awkward silence is most likely due to a nosey stranger asking an inappropriate question.