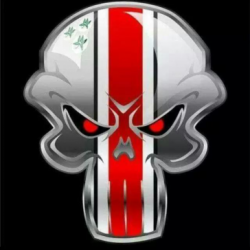 farmerbuck
---
Paulding, OH (via Continental, OH)
Member since 08 July 2012 | Blog
Farmer, family man and a buckeye fan!!
Favorites
SPORTS MOMENT: Winning the 02 national championship!
COLLEGE FOOTBALL PLAYER: John Simon
COLLEGE BASKETBALL PLAYER: Aaron Craft
NFL TEAM: Browns
Recent Activity
That's awesome! Technology in agriculture is getting crazy.
I Like It! Take Some Getting Used To Though. But Thanks For Everything, Best Site Out There Hands Down.
OH!!
Congrats Boys!! Gave Me A Sroke, TheyStruggled But Didn't Give Up!!
This is awesome!!!!!!
That is pretty frickin funny!!
Right on!!! Good kid that knows what it takes to be successful. Good luck Kyle and welcome!
Piss on M______n!! Oh, never mind it looks like someone already did! Those unis are fugly!
Hell yeah!!! UFM is the man!!
Lets go Buckeyes!! I agree Toad, there's NOBODY better at play by play than Keels! This should be a hell of a game.
There's a kid that is truly deep down a Buckeye! Love it! Good luck Chris.
Can't wait to see this kid on the field in S&G!! Go Bucks!!
ND is very consistent, they have been crushed in every BCS bowl they have played in.
Exactly! They think that getting free ink was just horrible!
Feakin hilarious!! An upvote for that for sure.
It pisses me off that another SEC team won, but when your wife and in laws are ND fans and laugh at the Buckeyes like they are so perfect! All I can do is laugh my ass off!! Plus the Buckeyes can be the one's to dethrone the mighty SEC next year!
How many times has Amir had the ball striped from his hands?? My God!! He is one of the biggest players on the court and yet he can't hold on to the ball game after game.
Man we are playing horrible !! Very flat!
Agree 100%!! That was very nice to here.
35-10 Bucks!!!