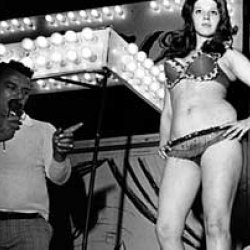 Fairground Stripper
---
MEMBER SINCE November 03, 2013
Recent Activity
Tupa also gets bonus points for recording the NFL's first ever two-point conversion against the Browns in 1994.
Actually, Tupa was the place kick holder for the Browns when he ran in a 2 pt. conversion vs. the Bengals.
Dual Meet Team Scoring
Fall, Forfeit, Default, Disqualification - 6 team points
Technical Fall (getting ahead of your opponent by 15 points ends the match) - 5 team points
Major Decision (winning the match by 8 - 14 points) - 4 team points
Decision (winning the match by fewer than 8 points) - 3 team points
This is not the first time this guy has been implicated in this type of behavior (with mugshot from 2009):
http://www.poconorecord.com/article/20090805/News/908050346
Seeing that this is an OSU site, no mention or reference to our own Nate Ebner? I'm guessing he didn't have any stars either.
EDIT: I see this is ONLY starters. I missed that.