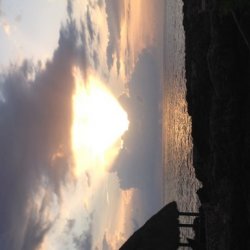 Facemeat2
---
Member since 02 August 2014 | Blog
Recent Activity
I'll take Purdue. What odds am I getting? Brohm is a heck of a coach
Braxton is the clear pick at qb. Threw better than cardale, ran better than JT. It's not even a difficult decision
So? I know doctors who have practiced into their early 80s. And I'm sure he's made a decent enough chunk of $ to afford him the luxury of time
Our backup is the former HS player of the year and fans are bitching about depth. Urban has won with a qb who couldn't throw. If need be, id bet he could do it again. Depth is fine. If you're worried about injuries, perhaps football isn't the best fit for you
Galloway ran a faster 40 than Ginn. Galloway ran a 4.18 unofficial, Ginn ran a 4.28 unofficial. I would quote official times except Ginn hasn't run an official since he was 16 years old.
Saw this dude driving his stupid car. Unprovoked, he decides to honk at us and wave like we give a F*** who he is. I flipped him off. Online petitions are dumb but I signed this one
Your schtick is old. You're not as clever as you think you are
Haskins is a better quarterback than Cardale Jones. Jones had a big arm. Haskins has better foot work, a better release, far better accuracy and a big arm. I also think you'll see outstanding reading ability out of him this year. If I've said it once, I've said it 1000 times: Haskins is a first round talent. Burrow is quite likely an NFL talent as well, but even Steve Young couldn't beat out Joe Montana
Ok, how about this: Haskins with DEFINITELY start. Martell will DEFINITELY back him up. And if Burrow is reading this, I'm willing to bet he's not crying to his mommy.
Haskins is a much more talented thrower than chris leak. And Martell is absolutely nothing like Tebow. Comparison is lazy
I see nothing is going to change this year. Haskins throws an INT, the fan boys will scream and holler. Burrow throws an INT, the fan boys will bitch and moan. Martell throws an INT, well what the fuck do we do now, fan boys? Oh, that's right bitch, moan, scream AND holler. That'll surely get you your way.
Haskins is a 1st round talent. Enjoy it
Hand timed 4.18 for Galloway. Clocked at 4.29 at age 42.
Ginn claims his best is 4.22. Actual clocked at 4.28.
He isn't so underrated anymore. He's been getting his due
Montreal Alouettes. They just released their qb a couple days ago
Can't get rid of bias. Multiple billions of dollars are in play and people want their grubby hands on it... AAAAALLLLLLL of it
Sam Darnold early. Quinton flowers late. They can't afford to miss on qb yet again. The skins did it with RGIII and Cousins, worked for them.
Yawn. See you next year crybabies. It's no secret what you'll be bitching about next year. Can't wait
JBosa
Wilkinson
Hayward
Vrabel
Buckeye fans are insufferable. I guarantee the first INT Haskins throws next year, they'll be on here bitching and moaning and calling for his head. It's best to find a few Buckeye fans that think the same as you and talk with them, avoiding these message boards at all cost. It's just a bunch of assholes that think the university owes it to them to exceed THEIR lofty expectations or change everything at THEIR behest.
College football is corrupt, no matter a playoff committee, the BCS, the coaches or the AP poll. They're all flawed systems and there isn't a way to fix it. We got the short end of the stick this year. Playing the blame game and belly aching does no one any good. Grow up and take your medicine
I'd we get rid of the boneheaded plays, penalties and shit show turnovers, we can beat anyone in the country. That being said, here we are in the big 10 championship doing the same stupid shit. It's just who we are this year
Triple reverse flea flicker HB throwback TE screen
Harbaugh has worn out his welcome with players everywhere he's been. Players in San Fran hated him at the end. What is this, year 3? Sounds about right. He lasted at San Diego for 3 years, Stanford for 4, Niners for 4... I see a trend
Ding ding ding! We have a winner
Doesn't matter if Ohio State FANS are talking playoffs or 2015 or Schiano. Doesn't matter one bit. I don't hear the coaches or players or anyone actually associated with the program talking about anything but Wisconsin