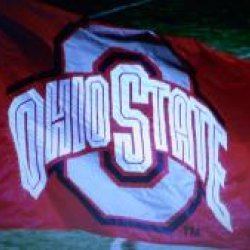 Eye27
---
Ohio
MEMBER SINCE October 10, 2012
Favorites
NBA TEAM: Cleveland Cavaliers
MLB TEAM: Cleveland Indians
Recent Activity
My daughter is graduating this semester. Hopefully this doesn't mean she only gets a virtual job!
I don't know how to link that page but it is in the legacy forum on TheOzone.net
The way I read that at the Ozone is that the original poster was confused and he was talking about Bell leaving the women's team. He posted something further down from his original comment.
McCall finally gets his chance?
I had that thought as well. Don't think it would happen but he is a former DB.
I lived through those amazing late 80's and early 90's comebacks as a student. As I sat in the student section last night with my daughter who is a current student, I realized that this years team has spoiled the current students a little. They don't really know how to cope when we get behind in a game. They do know how to be loud though.
Dakich always says that "water finds its level". If that is so, then talent wins in the end and we have a more talented team than TTUN.
I have referred to this school as Ole Piss for years. Now that is speaking it into existence.
Also, he was out there with the 2's and some 3's at times. If Justin goes down, he would be with the #1 line.
If we can't get ready for this one, there will be no excuses. I don't think being ready will be a problem.
A lot of the time that is because everyone who touches the ball tries to turn every play into a touchdown. Just stay within the play and do what you have been doing.
Xichigan has a guy named Cheeseman. You can't make that up
Eddie and anyone else
Probably Keith Bears would be my first choice though.
Can score in a lot of ways and get to the free throw line. Sounds like Deshaun Thomas.
Give the ball to Granville!
Awesome info. Thanks for posting this update for us.
I have often wondered if I'd even care as much about college football if I was a fan of those middle of the road but occasionally contending teams. I guess alumni status at that school could change that, but I'm glad that I will never have to find out.
My son is in the class and Urban was there for two classes the first week. This is before they break up into smaller groups for other sessions. He did have some small talk with the students and asked where they were from and things like that.
Rented a car for the time in LA. Drove to the stadium and parked in the lot on the golf course before the parade. Walked up the hill to the parade. A little over a mile and then back to the stadium after the parade for the game. Great game and atmosphere. National anthem with the fly over was unbelievable. No problems getting out of the parking lot and GPS got us back to hotel. Really a pretty stress free way to go if you don't mind driving.
I'd say rest him next week.
I agree. I don't know how you can defend the ball if you have no idea where it is.
I know it's basketball, but I have said this about Aaron Craft since he came to OSU. I absolutely love his game but would hate him if he played for another school.
I have the same problem except I am the owner of the company.