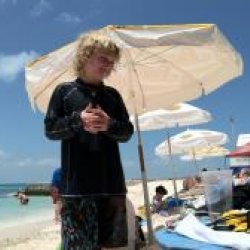 EvanstonBuckeye
---
from Evanston
MEMBER SINCE September 28, 2012
Favorites
SPORTS MOMENT: Sad to say, 8th grade year. Last minute red zone stand versus hated rival and I make a tackle at the three-yard line to save the game. Long gap... then I ran a marathon when I was 30. Not exactly Highlight Express.
COLLEGE BASKETBALL PLAYER: Evan Turner
NFL TEAM: Pittsburgh Steelers
NHL TEAM: Chicago Blackhawks
NBA TEAM: Chicago Bulls
Recent Activity
Cazzie was actually a Wolverine. Dude was a badass in college.
Unless someone can prove to me otherwise, Kyle Young should start. We were just a lot better team with him on the floor this year.
I think we share the same beliefs on this. I do think guidelines for Big Sky Country could look slightly different in as much as the total populations for those states are so small. However, they still have cases and, in most states, deaths due to Covid-19.
Ohio's response should be a blueprint. With such a unique mix of urban and rural areas, they had to come up with a plan that worked for everyone, and they did.
As we now can Identify some 435K cases and almost 15K deaths, just remember that we have tested about half of one percent of the population. As Ruth Langmore on Ozarks says, "We don't know shit about fuck" in terms of who has it and that should have us holding our horses when it comes to celebrating.
I kind of wonder if there is a big enough sample size. It's just so rare; which logically invites your suspicion.
My Midget Football coach (yes, that was the name of the league) in Marion, Ohio: Willie Troutman. As a ten-year old in a very white community, I had really not met that many African-American men. He was funny, patient, encouraging, and seemingly "knew" every kid on the team. Like me, he was also very short and seemingly took a shine to a kid who liked to stick his nose in the action. He opened my eyes in a lot of ways. Loved that guy.
Yeah, I said that all last year. Gotta give the man his due.
Thank you. Much appreciated. We know that we are more fortunate than many, many others.
Kentucky and Duke have a different dynamic. Those kids are looking to be one and done's and off to the NBA. When the "one" doesn't happen and there's another batch of one and done's coming in, the writing is on the wall. Holtmann had set up his program to not be like that; but, alas, here we are.
My wife is in the restaurant business. Her two restaurants, combined, have lost 70% of their business. It still doesn't justify her having the right to open the doors to her restaurant and endanger others in the process. The government shutdown is justified and sensible. If you're arguing that they should put an increased focus on saving small businesses as much as they want to bail out bloated behemoths like the airline and cruise line industries, that's an argument I can get behind. Say that to your governor, representative, and senator and say it in November, too.
Nobody is arguing that we shouldn't lighten the restrictions and open up the economy immediately once the danger has minimized to a manageable degree. It's already been discussed and was shelved by the health care experts who deemed it premature.
There just isn't any evidence to support the loss of life that so many of the "the cure is worse than the disease" camp want to argue. We know a severely damaged economy would have a terrible impact on the population both mentally and physically, but when you put it next to the stats we're seeing currently in real time (thousands of deaths each day, tens of thousands of new cases), it's just not a strong argument. Yet. In time, though, you're right: it will be a difficult decision that we'll have to make.
Most agree that the data out of China is highly untrustworthy. They are, however, opening up the Wuhan territory again. I think we have to see that as promising when we consider the timeline of when to open back up our country and our economy.
How many opportunities in life do you get to be a legit hero? Denzel just seized his moment.
Agreed. I mean, Dabo in general draws an eye roll. I expected something more provocative and kind of got a "hang in there" speech.
I actually think Dabo does a pretty good job of bypassing anything remotely political or spiritual (tricky footing for him) here. It's a rah-rah speech for his players and fans. I'm OK with it and I hope he's right.
As someone else explained it to me, allowing some states to not participate in lockdowns is like allowing kids to pee in some parts of the pool. It impacts everyone.
Over 1,300 people died on Friday and, by the middle of this upcoming week, we could lose up to 3,000 a day for a stretch of time, be it days or weeks. Your car accident analogy is juvenile.
We can only hope, Czech, we can only hope.
Well, he's a smart kid; that much we can deduce.
Their approach to recruiting baffles me.
I like Burger King over McDonald's too.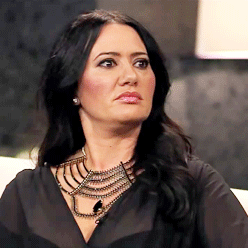 Movies and books are unique in that way, right? Music has the advantage (and disadvantage, I guess) of repetition.
Unfortunately, this is spot-on.
Agreed. I remember watching that as a kid and being blown away.