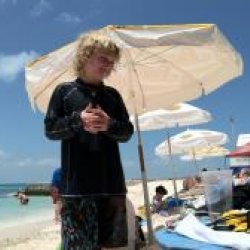 EvanstonBuckeye
---
from Evanston
MEMBER SINCE September 28, 2012
Favorites
SPORTS MOMENT: Sad to say, 8th grade year. Last minute red zone stand versus hated rival and I make a tackle at the three-yard line to save the game. Long gap... then I ran a marathon when I was 30. Not exactly Highlight Express.
COLLEGE BASKETBALL PLAYER: Evan Turner
NFL TEAM: Pittsburgh Steelers
NHL TEAM: Chicago Blackhawks
NBA TEAM: Chicago Bulls
Recent Activity
Carter Coughlin could definitely start for anyone in the B1G.
Sure. Depending on how the NCAA rules, he could be a plug & play. Why not?
That's been an interesting ride, for sure. Never like to hear that kids have to stop playing for their health.
Browning's post-season summative rating by pro teams will be interesting. He won't have a ton of film, but his athleticism is crazy and we know how the NFL can vault guys up the charts.
I guess the question is, "What does 'buy' mean?' As noted above, winning 8-9 games consistently, with a chance to win 10 games every now and then is nothing to sneeze at. I think of them as a possible Kentucky of the B1G. If I were a Gopher fan, my one fear would be if Minny wins 10 or even 11 games one year, blue blood schools will come calling.
As to those doubting Fleck's ability to win a lot of games, I think you're shortchanging him. The guy can coach.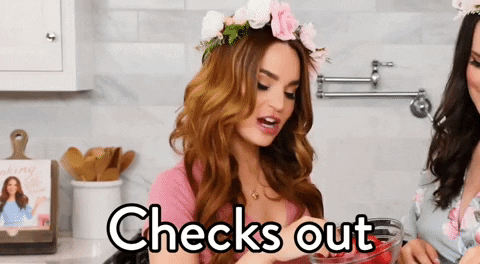 Which I think was, originally, a Blaze Foley song. I agree, a classic.
I think he was a take at DB; not at WR.
The fact that they're going all in on Stellato should tell you that Hartline didn't have him as high on his board as the analysts.
It is interesting that the coaches took Cam Martinez this year on a "get here and we'll figure out your position" plan, while they didn't seem to be as flexible with Styles. Different years and positions, I know, but speaks to their love of Martinez.
247 lists Hartline and Hafley as his recruiters. That's an impressive double-bill.
Can't fault the kid for going to a place where they're saying he'll play WR. ND really lacks smaller WRs; even their WRs look like TEs
It looks high, but sounds about right.
One thing we know: Bosa would not have played again that year for the Buckeyes.
One thing we don't know: Whether Bosa's presence would have had any impact on the team.
But, yeah, throw shade at the guy for getting healthy and now showing out as a former Buckeye in the NFL.
kirby vs. will is like putting two three-legged komodo dragons in a laundry basket and flipping it over

— Entitled Goose Game (@HollyAnderson) October 12, 2019
I wasn't going to describe it this way, but I'm glad somebody did.
Texas wants to make highlight plays on D instead of tackle. LSU not much better.
I would only add to this two things:
1. Franklin has done a great job with PSU recruiting. That is evident in his being able to put a young team on the field and see immediate success.
2. PJ Fleck can build programs. I know he's corny and over-caffeinated, but he's got a great shot at having Minny at 8-0 when they host PSU in early November (after a bye week, no less). Their end-of-the-year schedule is tough, but if you told me at the beginning of the year that the final score of the Nebraska game would be 34-7, I would have had a different winner.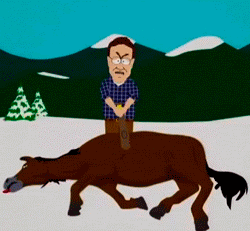 Maybe you're referencing the D and inconsistent ground game. I doubt the stats could be much better.
Fields chose elsewhere at the time (twice, actually). Not sure Fields ends up in Columbus if Urban stays.
Tough to evaluate Haskins fully.
4,800 yards passing. 50 TDs to 8 picks. That's one way.
If LSU beats Bama, it will be his to lose.
The throw was perfect, but the playcall on that last LSU touchdown throw was sick. A rub route with the Florida d-backs pressing and the guys was wide, wide open. Major props to Burrow, but the playcalling this year for LSU is centuries ahead of what they've shown in the past.
Understand that he's probably sore after a shellacking like that, but completely legit question by that reporter to Dantonio. In fact, it had two parts: Dino could have simply answered what they could do this year to lift up this sorry-ass offense. He chose the curmudgeonly douchebag route that he knows so well.
I admire and appreciate what Dantonio has done, but I can't feel sorry for a guy who won't evolve.
You actually forget he's on the field. That does not happen with Chase.
Emory Jones is better than Trask. That should be first and goal.