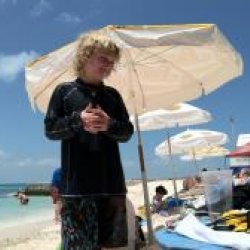 EvanstonBuckeye
---
Member since 28 September 2012 | Blog
Favorites
SPORTS MOMENT: Sad to say, 8th grade year. Last minute red zone stand versus hated rival and I make a tackle at the three-yard line to save the game. Long gap... then I ran a marathon when I was 30. Not exactly Highlight Express.
COLLEGE BASKETBALL PLAYER: Evan Turner
NFL TEAM: Pittsburgh Steelers
NHL TEAM: Chicago Blackhawks
NBA TEAM: Chicago Bulls
Recent Activity
That Twitter beef was funny as hell. Oddly polite for uber-confident teenagers.
Could not have asked for a better start to the season.
Interesting position to be a beat reporter for a team during a scandal like the McNair death. On the one hand, you watch your program and team get put through the wringer. By the same token, you'll rarely get better experience or write more important stories.
All of those guys ahead of him play for teams who are ahead of the Buckeyes in CFP standings. Barring a runaway favorite or statistical freak, this is not a coincidence as far as they favor guys who have a chance to play for a Natty.
Sparty is the one game where you're allowed to look clunky.
We seemed to discover this in 2016; a year too late. I don't think we'll ever look back.
Interesting point. I was thinking more about those schools chances to make the playoffs, but your point is salient.
I get it, we got smoked against Purdue. But it feels like we are being punished much harder than other teams. For example, Kentucky getting trounced by Tennessee? Or Florida getting railroaded at home by Mizzou?
I agree with you, but what the rankings system is essentially saying is that those teams don't matter. That's been the whole catch with a four-team setup from the get-go. If you're not one of the top four, who cares? We matter because we're a one-loss team, albeit with a really bad loss. If we win out, maybe we'll matter. If not, we'll be just like those teams.
That they're not honest in the sense that LSU is not going to be a factor as a two-loss team that has no chance at being SEC conference champ. What they're saying is that they think that LSU is 7th best team in the country, whereas the CFP rankings should be about which teams are going to make the playoffs. They'll correct the rankings over the next two weeks if other teams win (even if LSU wins) by having teams leapfrog them. That's a completely cynical approach to this whole system, IMO.
Some pretty succinct analysis right here.
Seems like a good time for Trevon Grimes to step forward and clear this thing up, doesn't everyone think?
And I can't say you're wrong, either. With this story being so much about sources, though, it just seems like Grimes should get the benefit of the doubt as far as reasons for leaving (unhappy, mom with cancer, etc.) unless someone can definitely say he wasn't working hard and was partying instead.
He played really poorly against Chicago with some good looks at balls thrown his way. That's a hard thing to do when you're signed mid-season.
I know we can win all of our remaining games, but I also think we need a convincing win over Michigan and then a lopsided win over NU. That I am less sure of.
This is exactly what it is. ESPN is running a playoff predictor and we are seventh with a 22% chance to make the playoff, just behind OK and significantly ahead of WVU, Wash State, and LSU. The CFP committee will always drop a team that doesn't make its conference championship game (LSU) and have the best game left (the Michigan game you noted) outside of Georgia.
Maybe some evidence/testimonials would serve this very strong allegation better, huh? Otherwise, you're just dragging a 19-year old's name through the mud.
Are you Buck68's playful alter-ego?
The lack of development in our offensive line, both individually and as a collective, is pretty stunning at this point. That Pridgeon, Knox, Prince, and Jordan are all struggling to some degree should be sending red flags everywhere. Remember that we voiced the same concern with Zach Smith, even before all of the nonsense, and look how much that unit has improved with proper coaching. Hate to say it, but I think Stud has to go.
Werner still got caught in no-man's land a couple of times when he looked to be guarding an offensive tackle.
I mean, I would, but sometimes guys have pulls to places.
He picked MSU to beat OSU, (as did many other ESPN "experts").
As did Robert Smith on Fox. I like Klatt. I think all of the other guys are about the same and don't really listen.
I half-thought you were joking, having never heard his name before. Now, after quick Google search, I am impressed. He's a Utah State alum, though, which makes me wonder if he'd leave.
ummmm.... thanks for sharing?
What a circus that would be
Cock Ringling Bros.
Though the Minnesota debacle against one-time recruit Carter Coughlin ranks up there. It's like Prince's greatest hits.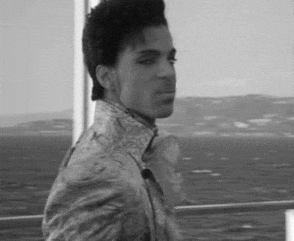 Yep, Hill has been more of a straight receiver