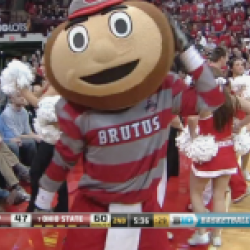 ESTBuckeyeSwag
Cincinnati, OH (via Trenton)
Member since 23 December 2012 | Blog
Born a Buckeye padawan, seeking to become a Buckeye Jedi Master, I will.
Favorites
SPORTS MOMENT: 85 yards down the heart of the south, Holy Buckeye, Double-OT win over TTUN. Witnessing the 2002 & 2014 National Championships. Every win ever recorded against TTUN!
COLLEGE FOOTBALL PLAYER: Ezekiel Elliott, Mike Doss, Tedd Ginn jr, Andy Katzenmoyer, Troy Smith, Eddie George, Braxton Miller
COLLEGE BASKETBALL PLAYER: Mike Conley jr, Aaron Craft, Greg Oden, JJ Sullinger, Jon Diebler, William Buford
NFL TEAM: Cincinnati Bengals
NHL TEAM: Columbus Blue Jackets
NBA TEAM: Chicago Bulls
MLB TEAM: Cincinnati Reds
SOCCER TEAM: None- (but I guess FC Cincinnati or Columbus Crew)
Recent Activity
He also needs better friends, friends should have took the ticket. Not a good look, gain some self control.
I personally think Malik Hooker has the brightest future over any other DB in the 2017 draft class. His "freakish" athleticism paired with his ball skills and instints trumps all other Db's in the class. I remember thinking to myself at the begging of the year how aggressive he played and thinking that it would eventually catch up to him at times but honestly I can't really remember him ever being out of place. Maybe that's because how much ground he can cover but regardless I think he continues to improve seeing as he hasn't even been playing football for that long. His play on the field can't be denied and I think after the combines are complete it'll only strengthen his cause. That being said I can't deny being biased and definitely don't claim to be a mock draft guru. Cheers to another potential Defensive Rookie of the year..
Upvotes for everybody!! Lol
Good stuff man. Sorry I'd give you an up vote if I could but I'm about 20 helmet stickers shy from being able to vote yet. I'm also with you on the potential for EGW to make a real name for himself. I remember going back to the FNL he attended and the impression he made on Meyer then. If I remember correctly I think that's when Meyer and co decided to give him an offer. Either way there's definitely going to be some positions opening up and quite a few guys have chances to earn those roles. Have to love all of the competition there's going to be. A real good problem to have.
Thanks for sharing Poop. EGW has done a good job on special teams. I'm still very high on Demario McCall though. If we lose Curtis Samuel to the draft I think he'll fill the H back role and do an amazing job. He's taken full advantage of the little amount of opportunities he's been given thus far.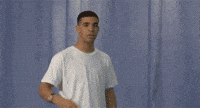 Booooooom!!!!!
I think we all kind of saw that coming. Best of luck to Bubba.
I wonder how many boom gifs everybody has just dying to post lol
I like Tate Martell's mobile ability that can't be denied. He needs to protect the ball better when he gets moved out of the pocket though.
Enjoyed hearing the things Tate Martell and Wyatt Davis had to say. Also during Jeffrey Okudah's interview you heard somebody in the background yelling "Ohio State Buckeyes!" Good stuff all around, looking forward to the "BOOMS!!!"
Really excited to see what Demario McCall can do with a decent amount of touches. I believe he will be a fun one to watch.
I agree completely, it already pains me enough having to watch Ryan Shazier & Cam Heyward play for them.
The best fashion statement are those shiny National Championship rings.
On offense and possibly special teams maybe a guy like Parris Campbell. On defense I think we could potentially see Chris Worley step up and make some big plays. I love the energy he brings, he plays with a certain swagger if you will that I think can rub off on other guys. Certainly no pun intended.
It's only a sport during March Madness, the NBA playoffs, and when Ohio State is winning of course. Lol
I'd have to say the most annoying fan base in all of sports goes to UK and BBN.
Each player for Minnesota and Washington St. had to sell two boxes of those candy suitcase's to fund this bowl game. Don't you dare tell me these kids don't care about these games. Lol
I don't know how reliable of a source this Beau Bishop is. A few takeaways from his interview. He said JT Can't have more rushing attempts than Mike Weber and Curtis Samuel or more running attempts than passing attempts which i completely agree with. Where he was flat out wrong was when he said you can't do that against Michigan yet alone Indiana as if Indiana is the more highly regarded team. I know we handled business against scUM for many of the recent years but just no your wrong Beau. Also he said JT hasn't won a game against a ranked team in a big setting. Um head scratch again Beau. Michigan State ring a bell, or how about Oklahoma just this year.
I really did Snead to see this tonight!
I just Snead to see a couple more commits to complete FNL!
I thought the same thing as well when I first watched these videos, but I think you're mistaking Gareon Conley, for Eric Glover-Williams who is now wearing number 19. Gareon Conley is wearing number 8 this season. All the changing of numbers gets confusing. It should be good news to you though because EGW was looking rough. Lol