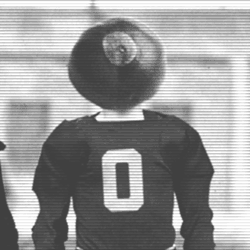 estbuckeye74
---
Columbus (via Columbus )
MEMBER SINCE March 01, 2016
Favorites
NFL TEAM: Pittsburgh Steelers
Recent Activity
Close forum to stop 85 comments that all say "what the fuck"
I've got 5 on it
"Spring games" great theme for a bachelor party
This topic will not go over well.... prepare yourself urban can recruit.....personally I anticipate some really funny shit
Oops guess those 3 wouldn't be very good on Offense
Joey Bosa Nick Bosa Malik Hooker
I liked his buddy he was usually with that dude was laughing the entire series
Cordelle Patterson...the New England version...but better
He is here for advice grooming hafley....good hire
Bama so happy they didn't have Purdue scheduled this year.
Linga u are on fire tonight....killing me
Exactly right Ron b..... a couple turnovers...bad d..and cant score in the red zone
Hey he had a 50/50 shot at sounding like he knew what he was talking about.
I dont have time to address your point but here I go....
Hmmm Clemson on pace for......62
Fraley is young and his co d coordinator 2 years and if all goes well it is fraleys d
Oh God don't mention bad angles from safetys
Right after Herbie says this is where bama likes to send pressure they rush 3....Herbie getting burnt tonight
A little quick on the Tua hating
Central Michigan, Western Michigan, Eastern Michigan, Michigan Tech, Michigan School of Arts and Design, Michgan Community College
It will work out... wasn't JT a last minute 3 star offer when that 5 star O tackle flipped to Miami last minute?
All in all today is going fine...Harrison looms big but Urban announcing he is out next year...this could have spiraled for OSU. I feel like we are surviving a ton of negative recruiting against OSU.
Damn there's a training?
Top 5-10 class or not this is still TOSU.....no promises
Just saw Georgia tried to flip Texas A&M qb 4 star last few days. Sure seems Fields is gone and Mathis is like Georgia's 2nd side chick.