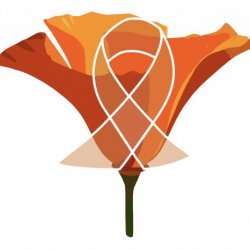 Erniebuckeye
---
Chicago
MEMBER SINCE November 01, 2018
Favorites
SPORTS MOMENT: Cubs 2016 season/postseason. A wild ride
NFL TEAM: Eagles
NBA TEAM: Meh
MLB TEAM: Cubs!
SOCCER TEAM: Liverpool. Go you Reds!!
Recent Activity
Los
Carteles
Tempestuosos
True! I was also thinking it made bull riding look amateur :)
I don't speak Spanish or Portuguese but I think it's the equivalent of "pull over". I think he was saying the word "stop".
Somebody else prob knows better than me
It would definitely get their attention... for a split second...
So I asked my CG friend about that and he said that they did/would deploy a flash bang (is that the same as a frag?).
Thank God we have brave people to take care of us and try to keep drugs out. This sub had 16k pounds of cocaine aboard.
Also, Go Army! (our dad, grandpa, and cousins were/are all Army).
I know! I asked my USCG friend about what they would do if they didn't open the hatch and he said that they would use a torch to open it. These guys don't mess!
Fantastic. Just a little "boop" with the scythe.
My bro is a BAMF. Keep going Poppy!
Thank you, HSC, for the added information. Our family is so thankful for the scientists that developed BMT, the hospital staff to do the BMT, and the heaven-sent donor making this possible. What a blessing! We know CP is in amazing hands and you're correct, he will now be away from home for a couple months. There is a bit of road ahead, but we are in full support of CP will be there every step of the way while he axes that shiz. He's shown unbelievable strength until now and he will continue to.
A wrestling semi-novice... it doesn't even look like close (and the score is showing it). They seem to be better mentally prepared and have better stamina, which = better mental focus at the end of matches.
Can one of you that knows wrestling better than I explain how/why they don't start at 125 lbs?
Go Bucks!
I will talk with CP and his fam about the donor. I'm not sure how much info we will have about the donor.
I would get them a jersey, dry goods shirt, and anything else they wanted.
Delicious for so many uses!!
Memories flooding back... Our mom's favorite was shredded cabbage in lime jello. Or carrots in orange jello. I've never made it as an adult. Sorry Mom!
Thank you for what you do! We all need to fight together! #Fcancer