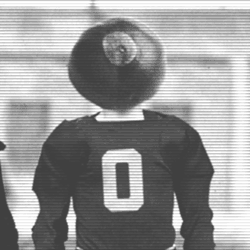 Erk aTx
---
Member since 07 September 2010 | Blog
Favorites
NFL TEAM: Detroit Lions
MLB TEAM: Detroit Tigers
Recent Activity
Common man & the torg is an excellent show. I don't see peoples hate against it. His tweet was completely harmless IMO and people overreact too much in this damn PC world. His wife needs to shut up and grow some thick skin.
Austin TX is the home of the fist pumping world record. They beat the Ohio guys record yesterday.
I've got to agree. Florida fans are some of the worst. I've had some bad run-ins with that fan base, and this was BEFORE the whole Urban Meyer hiring.
However, living in Austin TX, Longhorn fans are some of the worst i've ever seen. I don't get it, maybe because OSU came here and beat them in their home stadium? They're do stupid to realize they did the same thing, but they are just some angry folks here. I've had more curse words thrown my way and people starting fights with me from Florida & Texas fans than Michigan. Everyone is drunk here, and they just hate scarlet. Good thing there is a massive OSU alumni here.
This country is too damn sensitive.
What a buzz kill. Turned 27 now i'm in a larger age bracket. Does that mean the age group for cougars also jumped up for me?
Seeing as how Clarrett was just busted with $30k in cash, anyone think he could have been paid for this SI article?
Regarding the Saine/Herron celebration, they got that from the Cowboys. Last week when Roy Williams scored and he gave the hook'em, and Miles Austin jumped over his shoulders, they got flagged for excessive celebration. The following TD when (i think) Felix Jones scored, Miles Austin came running up, stopped and shook his hand. It was pretty funny.