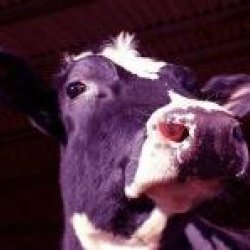 Eph97
---
McAllen, TX (via Mansfield, OH)
MEMBER SINCE July 31, 2013
Favorites
SPORTS MOMENT: OSU winning the BCS national championship in the 2002 season. A close second is beating Alabama in the 2015 Sugar Bowl.
Cleveland Indians beating the New York Yankees in MLB playoffs 1997.
COLLEGE FOOTBALL PLAYER: Ted Ginn, Jr.
COLLEGE BASKETBALL PLAYER: Jimmy Jackson
NFL TEAM: Cleveland Browns
NBA TEAM: Cleveland Cavs
MLB TEAM: Cleveland Indians
Recent Activity
Who was your choice to be qb in 2018?
Will never forget Regis being interviewed on the sideline saying "we're gonna come back" and the very next play Terry scores a TD outrunning the entire ND secondary.
What's up with Tony Grimes? Thought the hype of Coombs returning would reel him in. Not wanting to join BIA is just weird.
If Tunmise doesn't end up at OSU, then credit to him for having an A+ troll game.
Its because they knew OSU was going to land Henderson so instead of the usual recruiting drop after the recruit commits to OSU, this time they anticipated it. /s
If the US goes to a strict quarantine of 2 months, like China did, I think we can get back to normal by college football season. If things stay as they are now, or social distancing ends by Easter, things will get far worse and I think college and NFL would be canceled.
Is that Big Kat or Stone Cold?
Would have liked him to say "Go Bucks" at the end....and see the LSU fanbase lose their minds. If you read their message board on tiger rant they are full of covid deniers so they are conflicted now with their hero joe telling them to stay inside.
Reverse Joe Burrow arguments coming with OU fans. They'll still claim him, but we'll say he won the Heisman here.
Here's an old SNL clip from 1979 of Belushi playing Woody. I admit I was lol at this.
Great article. Really facinating to learn that OSU was running a version of Alabama's vaunted defense 10 years before Alabama did. Also, its amazing to realize that 2002 team was 18 years ago. Feels like the other day. Will always remember that team as its the first team I follow in sports that won a title.
I expect him to win every Oklahoma drill.
Sam Webb is basically a mouth piece for the Michigan AD office so I wouldn't put much stock into what he says. He's been known to embellish the truth. Ryan Day is not going to lie and burn bridges with a prominent high school in Michigan.
Everyone goes to Zoom University these days.
UGA bagmen do work and with the economy in tatters don't count them out.
I'm not really debating the game results. Just saying a W over Clemson would help in recruiting because we seem to go up against them a lot in recruiting these days.
Seems like rb's are only elite for the first 4 years or so and then fade quickly. Lots of examples in the past (Sean Alexander, Larry Johnson, etc). In the modern NFL rb's are plug and play as long as you have a good OL. I would never give a rb a huge second contract.
Just imagine what recruiting would be like if the refs didn't commit robbery in the Clemson game.
No Buckeyes on the team, but he still has to say "Go Bucs".
NFL free agency has been pretty wild. Thought Brady would never leave NE. Houston basically gave away Deandre Hopkins, who is definitely a top 3 wr.
If Henderson commits they may be forced to say "no thanks" to Edwards. Crazy.
Yeah that would be approaching Pistons drafting Darko over Dwade and Melo territory.
Very confident Tua will be a bust.